Sport
'You guys are the best…': Floyd Mayweather praises Team India ahead of World Cup final against Australia – Times of India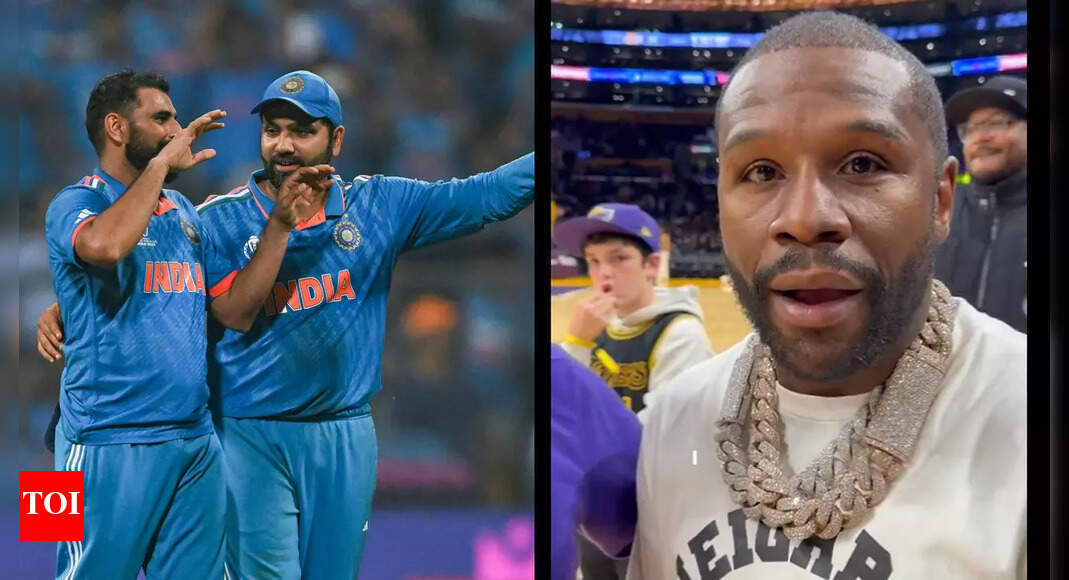 NEW DELHI: Former boxing World champion Floyd Mayweather has heaped praise on Rohit Sharma-led Team India ahead of the World Cup final clash against Australia. The unbeaten Indian squad is gearing up for a historic showdown at Ahmedabad's Narendra Modi Stadium, aiming to lift the World Cup for the second time on home soil.
Mayweather, renowned for his undefeated career and 15 major World championships, expressed his admiration for the Indian cricket team during an NBA match attended by the boxing legend and Vivek Ranadive, owner of the Sacramento Kings.
In a video shared by Ranadive on X, Mayweather conveyed his congratulations to the Indian cricket team, hailing them as the best for securing a spot in the World Cup finals.
"I want to say to the Indian cricket team, congratulations. You guys are the best for making it to the World Cup finals," Mayweather remarked in the video.
India's journey in the ICC Men's Cricket World Cup has been nothing short of spectacular, having previously clinched the title twice – in 1983 in the UK and in 2011 on home soil. The team's dominance continued in the current tournament, finishing the group stage on top with an impeccable record of nine wins out of nine matches, amassing a total of 18 points.
The semi-final against New Zealand showcased India's resilience, with the Kiwis putting up a fierce fight to chase India's formidable score. However, India's pacer Mohammed Shami's crucial strikes ensured a 70-run victory, propelling the team to the World Cup final.
As the cricketing world braces for the epic showdown on Sunday, Mayweather's words add to the growing excitement and anticipation surrounding this clash of titans in Ahmedabad.
(With inputs from ANI)