Sport
World Cup: Why teams prefer batting first instead of chasing | Cricket News – Times of India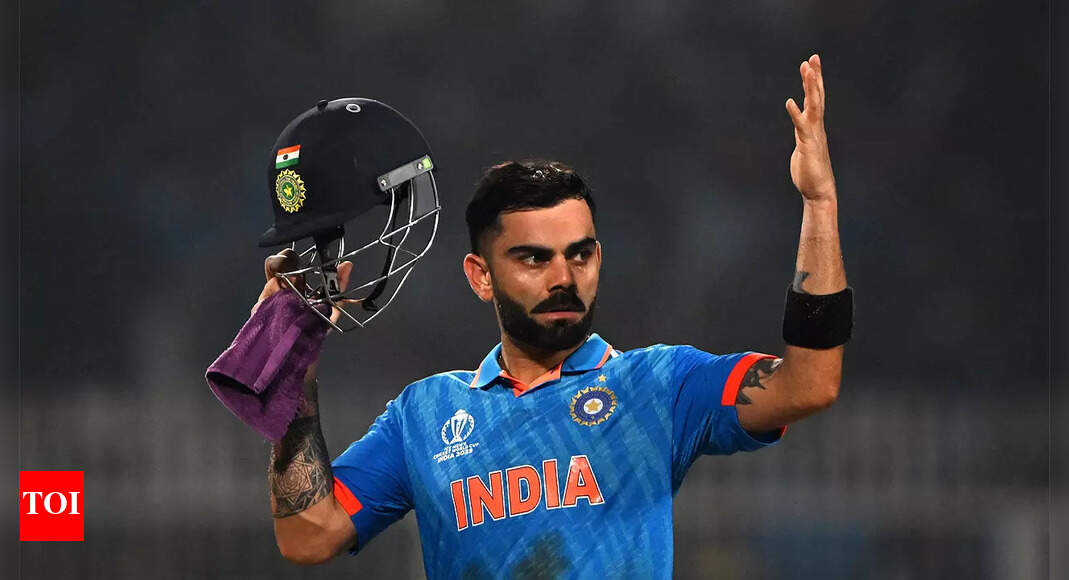 Recent trends in one-dayers, including ongoing
World Cup
, indicate that teams prefer batting first and batting big
India's eight wins in eight games is a clear indicator of form and strength. But sometimes, the strength of the team can be measured by the manner of their defeats.
India seem to enjoy clear benefit in this regard vis-à-vis their other prospective rivals (Australia, South Africa,
Kiwis
,
Pakistan
, Afghans) going into the knockout phase of the World Cup.
Of the last 20 defeats while chasing by Team India in ODIs, only six were by more than 40 runs. Of the latest five defeats while batting second, India came close to the target: losing thrice by less than 10 runs and one by less than 20 runs.
More importantly, the team suffered only one defeat of 100-plus runs since July 2017 but inflicted 14 such defeats on the opponents. Welcome bowling fire-power.
The striking ability of India pacers has clearly offset the supposed inconvenience of spinners while gripping the ball defending a target.
Batting till the last over is not regarded as a great virtue by most teams these days if you are behind in the asking rate for a large part of the chase. Virat Kohli's impeccable nous of maintaining strike rate with controlled aggression is hence of immense value in a chase.
Chasing 275-plus in day/night games in sub-continent conditions is always tough barring dew going against the opposition bowlers. Batting first under hot sun is generally a better option.
Cricket World Cup 2023: India crush South Africa by 243 runs, extend winning streak to eight matches in ODI World Cup
The advent of T20 cricket has boosted batters' gambling instinct. Plus, they are far less dependent on the national selectors' perception (to retain their places in the team) as financial avenues have widened due to franchise cricket.
The recent trend in ODIs clearly indicates that teams don't mind losing by a huge margin of runs if they are going to lose anyway, however close that chase might be. Taking the game deep is a great CSK-MSD strategy but that's much more difficult in 50 overs as the threat of getting all out is far higher in the pyjama format against international, better quality bowling attacks than in the IPL.
RECENT TRENDS OF TEAMS LOSING WHILE CHASING IN ODIS
SA: None of the last 14 ODI defeats while chasing came by a margin of less than 10 runs. Only two of these defeats went to the last over when the target was realistically achievable (36 or less needed).
NZ AND ENG COMBINED: Of the last 12 defeats each (24 combined), 16 were inflicted with a margin of 50-plus runs. Of these 24 games, only six were alive till the last over.
AUSTRALIA: All five of their last five ODI defeats while chasing came by 99 or more runs. Preceding four defeats while chasing came by less than 30 runs. In the last six years, only one defeat has been in the range of 50 to 70 runs. Their hit or miss approach is clear.
PAKISTAN: Six of the last seven defeats while chasing are by a margin of 40 runs or more. They throw in the towel or go early.
AFGHANISTAN: Seven of the last eight defeats while chasing are by a margin of 40-plus runs.