Sport
World Cup: Why did India have an off day in the final after a 10-game winning streak and what explains this repeated tendency to freeze in the knockouts? | Cricket News – Times of India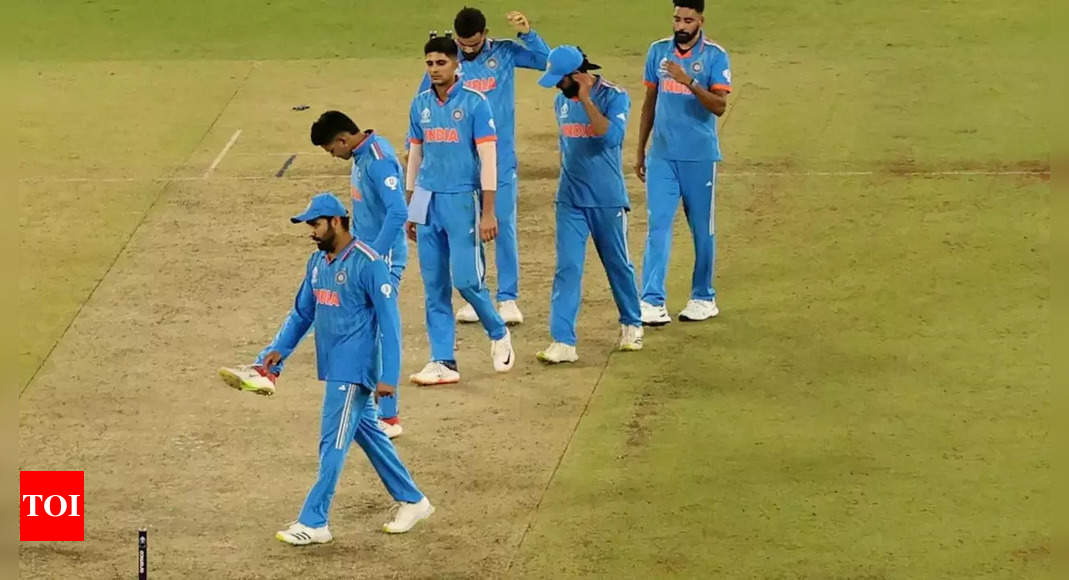 There's absolutely no doubt India were the standout side of the
World Cup
. But the capitulation in the final on Sunday — one of many at the knockout stages of ICC events — brings forth the uncomfortable question: 'Are India the new chokers of world cricket?' The tag was reserved for South Africa through the 1990s and the 2000s. They were a brilliant
cricket
team — starting from the Hansie Cronje-Bob Woolmer era all the way to AB de Villiers' flamboyant side — but didn't manage the silverware that really mattered.
Since the 2013 Champions Trophy triumph in England, India have hit a similar trajectory. In ICC events — in T20s and ODIs — India have consistently made the semifinals and final, but haven't been able to cross the line. Coach
Rahul Dravid
acknowledged on Sunday after the defeat that the team hadn't been able to play to their potential on big days, but he dismissed the idea that they were "scared" in the final.
But then, that doesn't explain how the team managed to hit only four boundaries in a space of 40 overs, which effectively cost India the match. True that the ball was stopping a bit, but that can't be the reason for India scoring only 110 runs in the last 25 overs.
The team, which was playing with such freedom when there was the cushion of a round-robin league format, froze when it was down to the pressure of knockouts. All the cobwebs of doubt that
Rohit Sharma
and Co. were trying to clear in the lead-up came back to haunt them at the worst possible moment.
It could well be a case of peaking early. The team, so mentally invested in a month-long event, might have felt drained just when it mattered. The other explanation could be the fact that for 10 games in the World Cup, the Indian lower middle-order never came under any pressure. Such was the imperious form of the top-five that the likes of
Suryakumar Yadav
and
Ravindra Jadeja
had gone off the boil with the bat. Sending these two up the order in games against South Africa and Netherlands after the team had made the semis might have given them a little more game-time in the middle, which they seemed to lack in the final.
The next ODI World Cup is in four years' time and by then, there will be a lot of new players in the system. In six months' time, we'll get a glimpse of this new crop in the T20 World Cup in the USA and West Indies. One would just hope that even if they can't match the incredible quality of some of the current superstars, their minds are free from the clutter of the fear of failure.