Sport
World Cup: Men in Blue time it right as fielders too | Cricket News – Times of India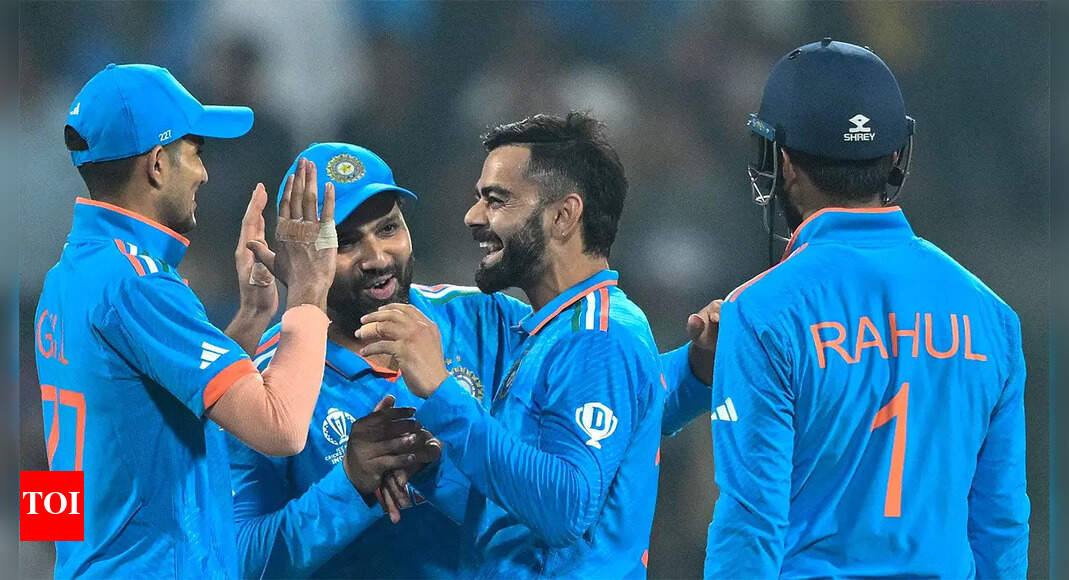 BENGALURU: A second is a long time while fielding and a fraction of a second can determine a team's fortunes. In that context, India have got their timing right on most occasions in this
World Cup
. Most of the Indian fielders have exhibited acrobatics and agility, which have been one of the highlights thus far.
Off the field, the fielder of the day medal ceremony has garnered a lot of attention.The behind the scenes clips of the award ceremonies have gone viral. First the contenders are announced and then the winner is named. The winner declaration through nine matches has been unique.
For example, the first winner in the World Cup –
Virat Kohli
against Australia in Chennai was a simple affair in the dressing room. In Lucknow, KL Rahul bagged the award amidst a laser display on the ground. In Bengaluru on Sunday, the ground staff at the M Chinnaswamy stadium held placards which read Surya, to indicate
Suryakumar Yadav
was the best against the Netherlands.
However, India fielding coach T Dilip, the man behind the innovation, said that the medal was not unique to the World Cup.
"This award was started four months ago when we began declaring the best fielder award in the dressing room after every match. The whole idea was to make sure that we not only encourage or talk about that brilliant catch, but also the consistent performance in a 50-over game," explained Dilip, who has risen from the ranks after coaching junior cricketers and spending a decade at the National Cricket Academy.
On the award ceremonies becoming a social media sensation, Dilip commented, "It's truly heartening to see the response from the fans on social media."