Sport
World Cup: India seek a perfect 11 | Cricket News – Times of India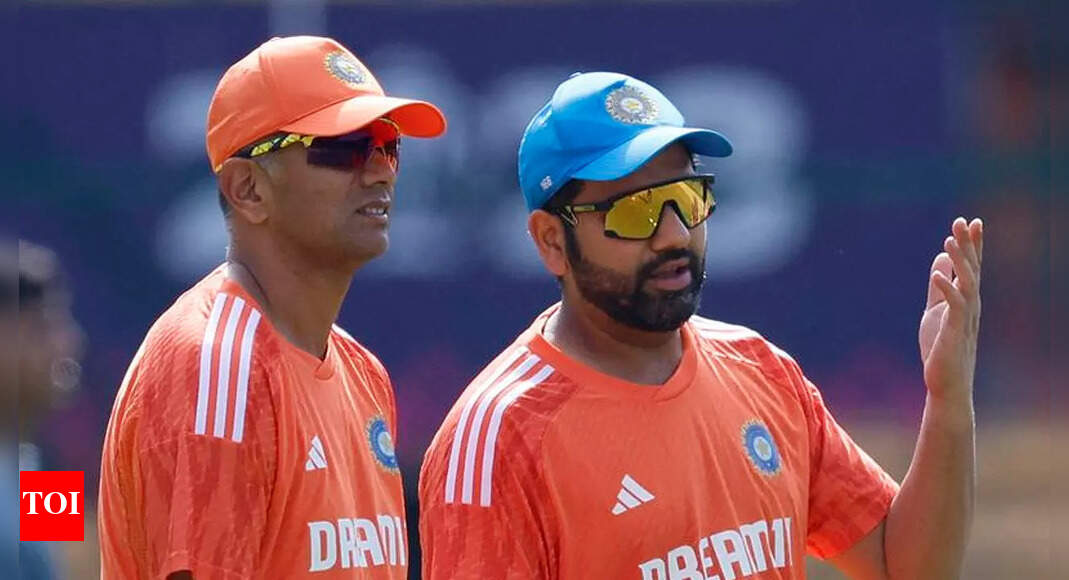 Rohit's men have been clinical by focusing on team work. Now all they need to do is pull off two more wins…
BENGALURU: In team work, India have found their strength. That much is evident in their nine-match win streak in the league phase. The numbers merely prove what this team has set out to do – translate individual excellence into success for the team.The players' stats in this tournament reaffirm their domination.
India vs Netherlands WC: India crush Netherlands by 160 runs
As a team, Rohit Sharma and his men have scored 2523 runs in 396.2 overs, the most by a team which has played under 400 overs. They have conceded 1708 runs in 450 overs, the least among the 10 teams. They have the second largest margin of victory – 302 runs against Sri Lanka – and a total of 85 wickets have been taken by 10 bowlers.
Individually, Virat Kohli with 594 runs (2×100; 5×50) is the highest run getter, with Rohit Sharma (503) occupying the fourth position in the batting charts.
He's also scored the maximum boundaries – 58 fours and 24 maximums. Add to it pace ace Jasprit Bumrah's 17 wickets, the fifth highest in the competition so far. KL Rahul, whose wicketkeeping has come of age in this competition, has accounted for 12 dismissals, making him the third best behind the stumps.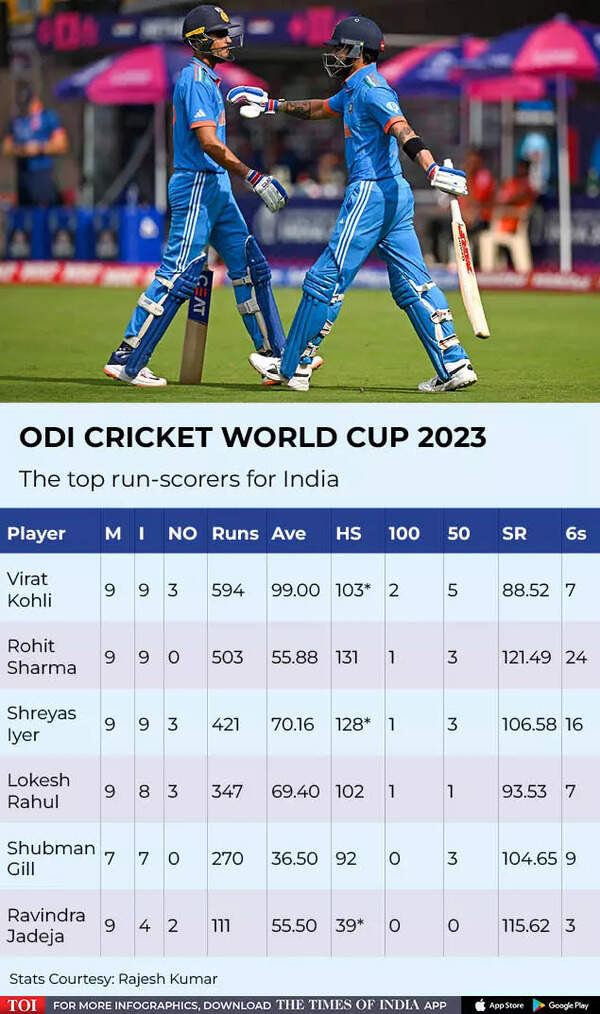 In the build-up to the World Cup, there were areas of concern which could have hampered India's ascendance. While doubters were plenty, head coach Rahul Dravid was clear – he was sticking to the team that was picked and working around it.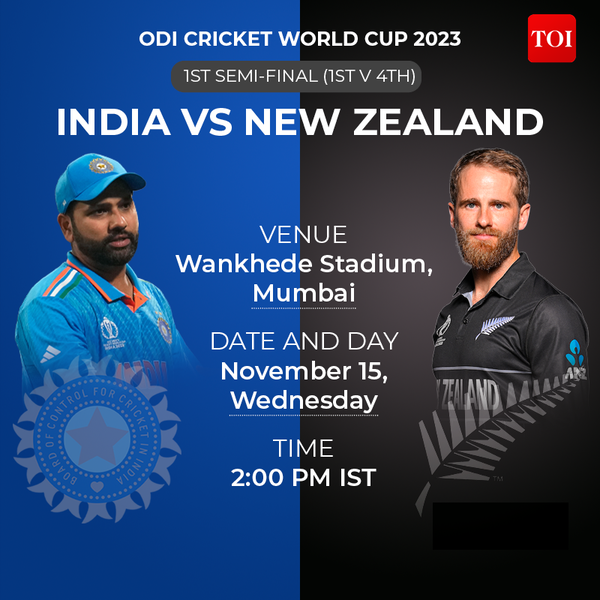 Over the past year, India was often panned for the uncertainty that surrounded the playing XI, especially with injuries to Rishabh Pant, KL Rahul, Jasprit Bumrah and Shreyas Iyer. While Pant fell out of the World Cup race at the start of the year, the others regained fitness and made comebacks. Fielding, which many thought was a sour point, has improved. Rahul's impeccable timing behind the stumps has been matched by Ravindra Jadeja's acrobatics.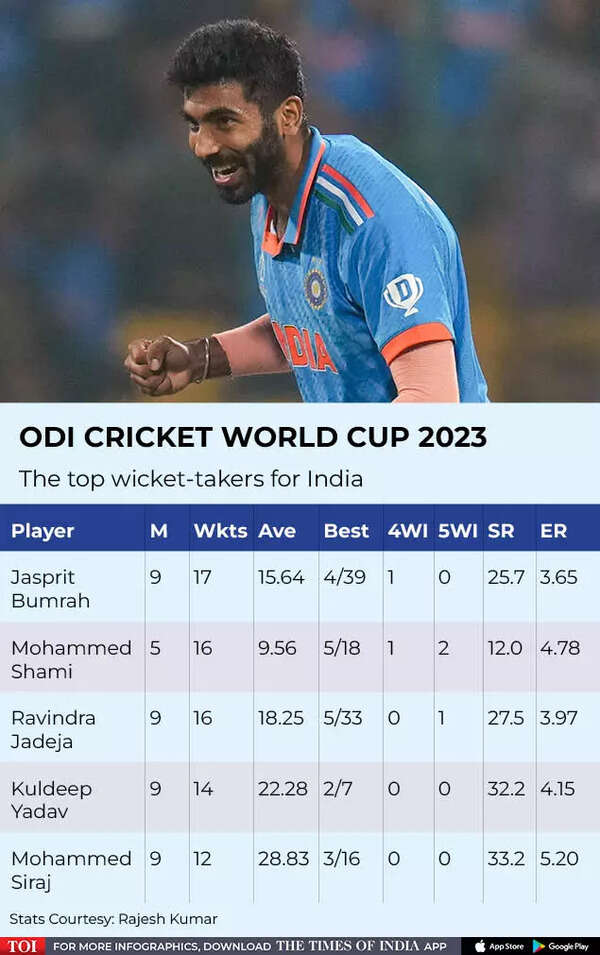 Shubman Gill, Shreyas Iyer and Suryakumar Yadav have been agile too. The pace attack has proved to be deadly. Bumrah's proven swing, married with Mohammed Shami's and Mohammed Siraj's seam, has proved too hot for the opposition to handle. Not to forget Kuldeep Yadav and Jadeja, who are anything but one trick ponies.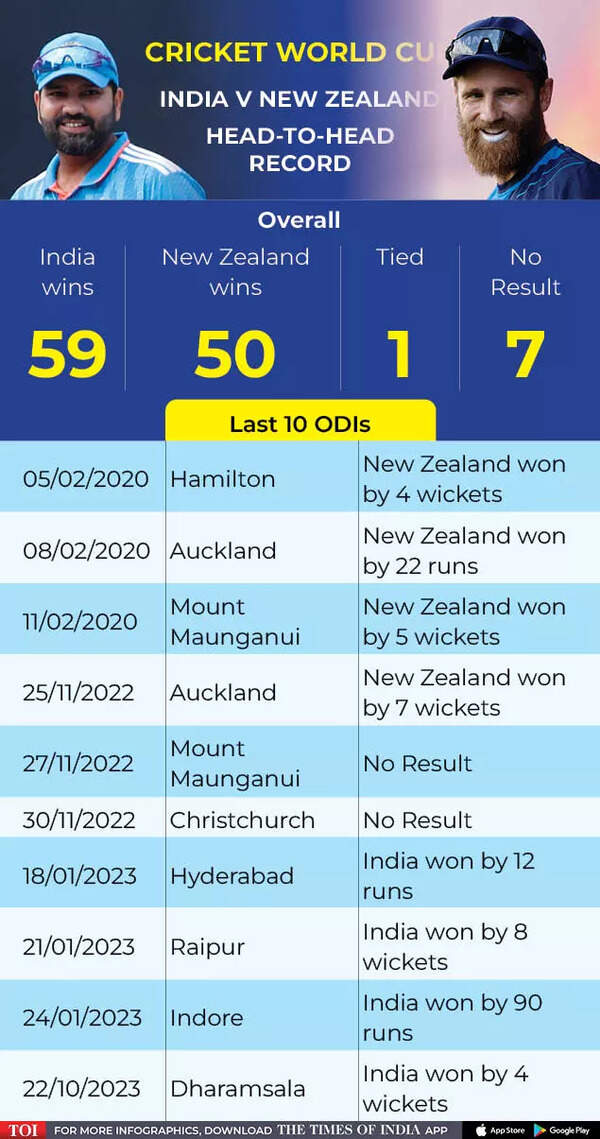 "Different individuals have stepped up at different times. This is a good sign for the team," pointed out skipper Rohit after their 160-run win over Netherlands on Sunday.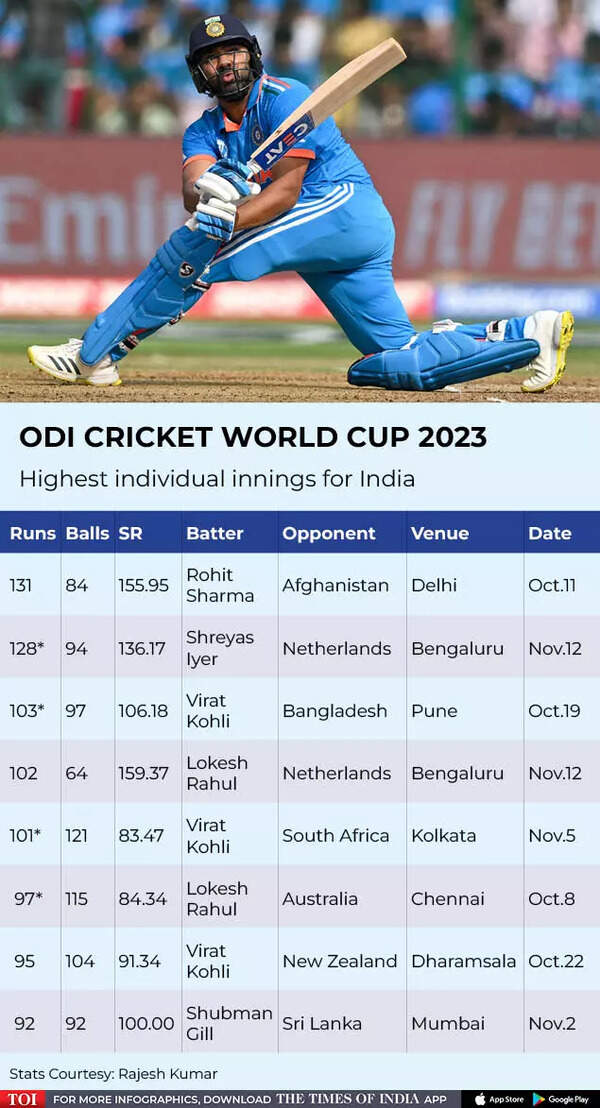 Each of India's wins have been clinical, soaked in allround performances. Breaking down a Cup campaign which has been mentally taxing and physically exhausting, Rohit explained, "Since we started the tournament it was all about thinking about one game at a time and playing that game well. We never wanted to look too far ahead. It was important for us to break it down and focus on one game and play that well. That is what everyone did."
Playing nine matches in as many venues was never going to be easy, but it was all laid out on India's drawing board.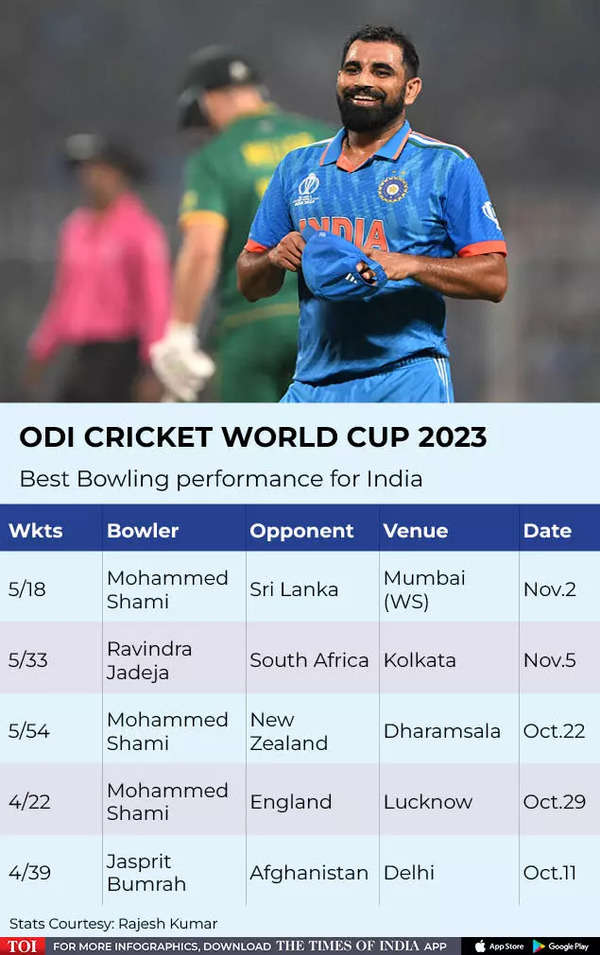 "You play in different venues and conditions, so you have to adapt and play accordingly. That's exactly what we did. I'm very pleased with how we have played in the nine games – clinical from game one. Although we play a lot of cricket in India and we know the conditions, when you play different opposition, that's a challenge in different conditions," Rohit said.
The star opener attributed the Midas run to the atmosphere created on and off the field. "We wanted to play the game on the field with a lot of fun and excitement and that reflected in our performances. When we try these kinds of things, when we keep the atmosphere nice and healthy outside, guys tend to perform really well without any bur den." With two matches to be tackled to stake claim to the trophy, the Men In Blue will look to carry forward the winning momentum.