Sport
World Cup: David Warner's 'Made in India' bats doing the magic for him | Cricket News – Times of India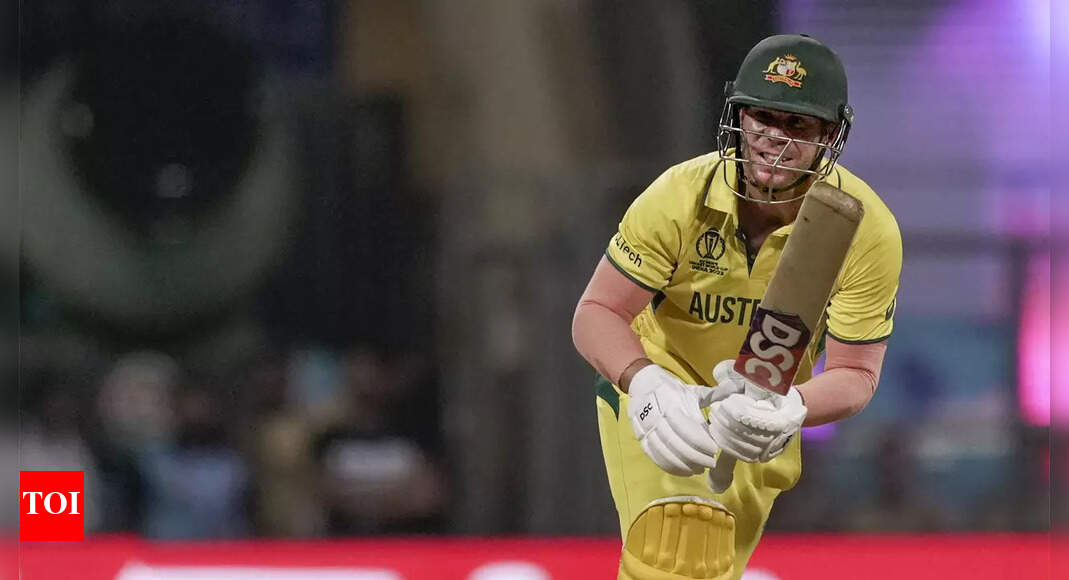 There was a question mark over
David Warner
's form coming into this World Cup, but the way the left-handed batter has rediscovered his aggressive-self at the top of Australia's batting order is nothing short of remarkable, and Warner's deep analysis leading to custom 'Made in India' bats has played a major role in that revival.
The low bounce on Indian pitches made Warner realise that he might be hitting balls from the lower middle or the bottom part of his bat, which led him to an experiment in order to confirm his notion.
"I just basically put a sheet of paper over the bottom of the bat and just worked out where I consistently hit the ball from the (bowling) machine. It was literally below the middle of the bat, probably 5-6 centimetres from the bottom," Warner was quoted by stuff.co.nz.
"It's bizarre, but it's just where I've always hit the ball."
However, the 37-year-old veteran batter doesn't always use the same bat throughout an innings. Warner keeps switching between his stock of willows depending on the weight, who's bowling and the demands of the situation.
"I've always asked for low middles, but over here (in India) specifically, just an extra low middle because the ball doesn't bounce as much. If I get onto a pull shot too early, it generally hits the toe (of the bat), so you have a thicker toe. And a fraction heavier on the slower wickets. I change between a lighter one and a heavier one throughout the game, depending on who's bowling," stuff.co.nz quoted Warner as saying.
The unsusual shape of Warner's specially-crafted bats has caught the attention of his former teammates.
"It's a completely different shape than what you see as a normal, conventional-shaped bat," said former Australia captain Ricky Ponting.
Another ex-Aussie skipper Aaron Finch was quoted: "It's got so much wood down the bottom."
(Reuters Photo)
With 446 runs in eight matches, including two centuries and one fifty, at an average of 55.75, Warner leads the scoring charts for Australia and is fourth currently in the list of tournament's top run-getters.
While it's unclear if Warner got these bats made specifically for the World Cup or has been using since his IPL days, it's doing the job for him and Australia.