Sport
World Cup: Babar Azam, Jos Buttler and their crown of thorns | Cricket News – Times of India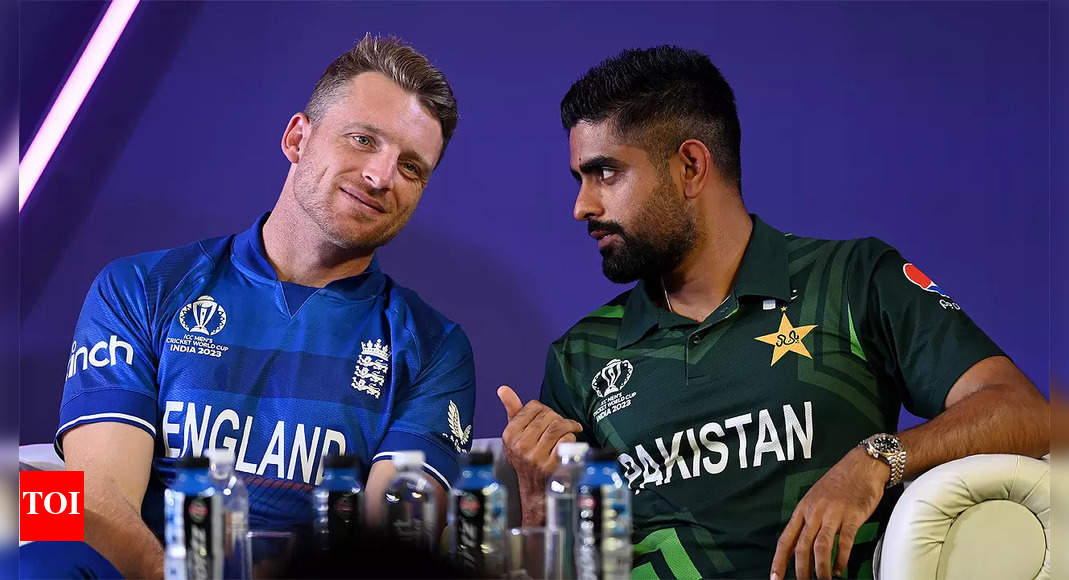 KOLKATA: Captains Babar Azam and
Jos Buttler
are in a soup. Bombarded with questions on their captaincy, both are going the extra mile to defend their rights to hold on to the coveted job.
"Right now we are only focusing on tomorrow's game," Babar, the
Pakistan
captain, said on Friday, a little irked at being asked to clarify his position on captaincy over and over again."We will think of other things later, after we return home."
Buttler was more forthright a day earlier in admitting that he does want to stay on as the England skipper, despite their rather shoddy show in the World Cup "Yeah, I'd like to," he told reporters in Pune, when confronted with the question. Of course, there will be conversations on this front.
The duo will go out for the toss at the Eden Gardens here on Saturday, with the cloud of losing their captaincy hanging over their head.
As for Babar, he does not think that the burden of captaincy has affected his batting. "I have been the captain for three years and have never felt its weight affecting me," he said. "In fact, I have been performing pretty well for the past 2-3 years." He went on to take a potshot at the 'experts' who have been gunning for his head. "Seems everyone has an opinion on me. It's quite easy to give advice on television. Everyone has my number, if someone really wants to advise me."
Shoaib Malik recently aired his views on TV that Babar should quit captaincy. Wasim Akram, sitting on the same panel, drew flak for not opposing Malik.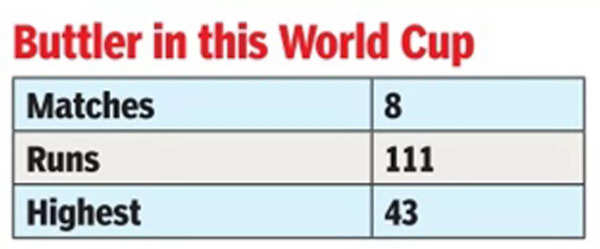 Although Babar has had a modest run with the bat in the tournament, Buttler has been horribly out of touch. In fact, that is a major reason for England's failure. Known to lead from the front, the batter has been found wanting this time. Buttler is aware of this. "You want to lead from the front," he said about himself, expressing the frustrations at having been able to manage only 111 runs in eight innings. However, he plans to stick to the things that have brought him success in the past.
Babar's 282 runs in this tournament include four half-centuries. Even though he is being criticized for not being able to think out of the box, the fact that he has been among the more consistent batters will stand him in good stead.