Sport
World Cup 2023 Semifinal IND vs NZ | His hunger, intensity inspiring: Shubman Gill on Virat Kohli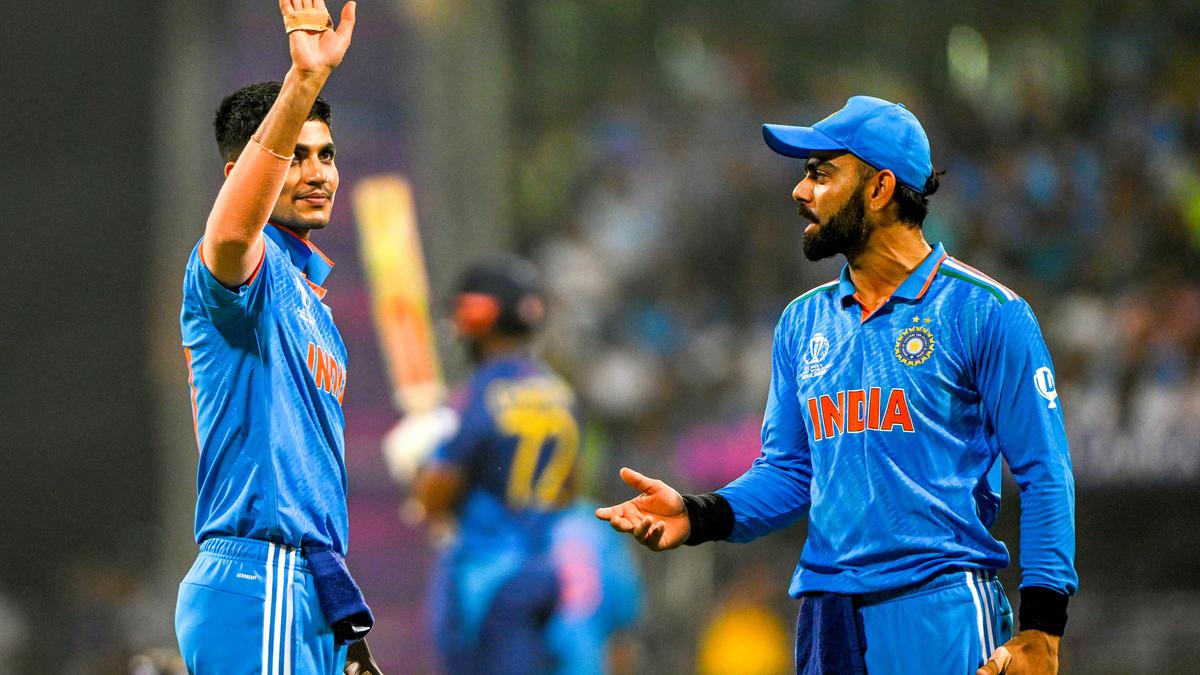 Shubman Gill has won the Under-19 World Cup for India. Moments after the Men in Blue booked a berth in the men's World Cup final, he was delighted with yet another clinical team effort.
"The way we have been batting, bowling and fielding as a unit, it feels great to be a part of the dressing room," Gill said.
Besides breaking the New Zealand jinx, India also saw Virat Kohli scoring a record 50th ODI hundred. Gill spoke about the Kohli legacy.
"Every time he comes out to the park, he does something special. He has been doing it for the last 10-15 years, that's what is really inspiring," Gill said.
"For me, it's not so much about the skill he has. It's more about the hunger he has and the intensity with which he goes out there. That's more inspiring. And to be able to consistently do that for as long as he has been doing really inspires me."
After a fluent partnership with Kohli, Gill had to retire hurt with cramps. "It started with cramps and then I pulled my hamstring. It was quite humid and these are just the after-effects of dengue," he said, assuring that he will be ready for Sunday's final.