Sport
World Cup 2023 | Kuldeep Yadav's reinvention has him spinning success stories for Team India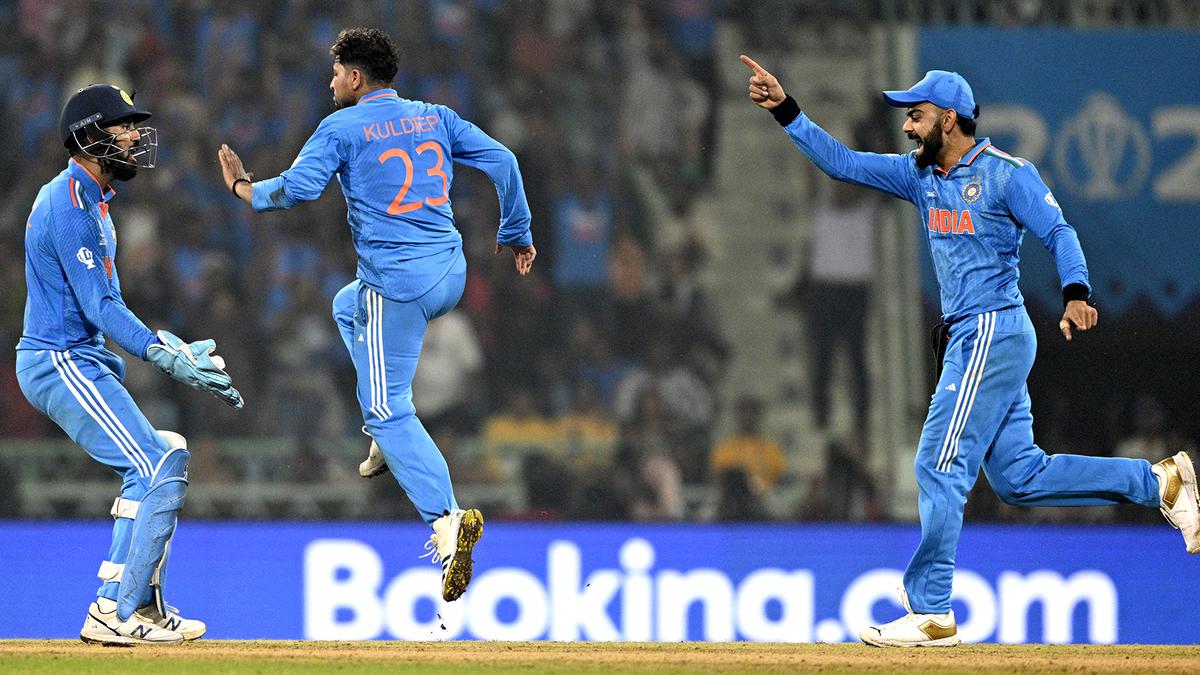 Spin, the art that infuses both meditative and seductive nuances to a whirring sphere, be it red or white, is part of cricket's infinite charm. If the muscular art of fast bowling taps into our inner cave-man rhythms, not that the speed merchants aren't into nuance, there is a certain primitive element innate to the sultans of swing.
But the twirly men offering flight, loop, dip and turn, add a certain value to cricket. This is life in slow motion but with its own share of magic. And among the varied segments of spin, wrist-spin, officially known as leg-spin, is a difficult art to master. Leg-spin's foundation rests on a clean action.
You hardly see a leg-spinner called for chucking and that's because bowling leg-spin is akin to hurling a discus, wherein the elbow cannot be bent. This is unlike off-spin where the fingers are employed more than the wrist and a tendency to bend the elbow can creep in. Truth is, in real life when we all throw a ball, we bend our elbows to generate pace, that is the natural order of things.
ALSO READ: World Cup 2023 | Maxwell's Miracle in Mumbai — the greatest ODI innings ever?
Discus throw or leg-spin or bowling at large with its emphasis on not bending the elbow goes against muscle memory and whatever athleticism our genes have imparted to us. Even if the ICC has given a fine-print of degrees of permissible bending not ideally seen by the naked eye, bowling without bending the elbow is mandatory.
Leg-spin takes the bending-the-elbow proposition out of the equation, but equally it is prone to a lack of control. The practitioners of this art tend to go for runs while taking wickets; legends like the late Shane Warne and Anil Kumble could be the exceptions but point is even the finest of leg-spinners have been taken to the cleaners. Vinod Kambli once tucked into Warne, a young Sachin Tendulkar waded into Abdul Qadir.
If leg-spin is difficult, imagine the Chinaman, the left-arm leg-spinner! The penchant for errors quadruples and it is in this most difficult skillset that India has unearthed a diamond, rough-cut in the beginning, but finally glowing now with a polished hue. Kuldeep Yadav, with his Kanpur roots and under-19 exploits, was fast-tracked into the Indian squad. And while R. Ashwin ruled the roost in Tests, Kuldeep and Yuzvendra Chahal, a traditional leg-spinner, forged a tango that led to a culinary name – Kul-Cha!
Chahal lost his way a wee bit in recent times, but Kuldeep has survived. Importantly, he has prospered. He is India's primary spinner in the shorter versions with Ravindra Jadeja being his accomplice, a combination that is very much the fizz and the tight lid.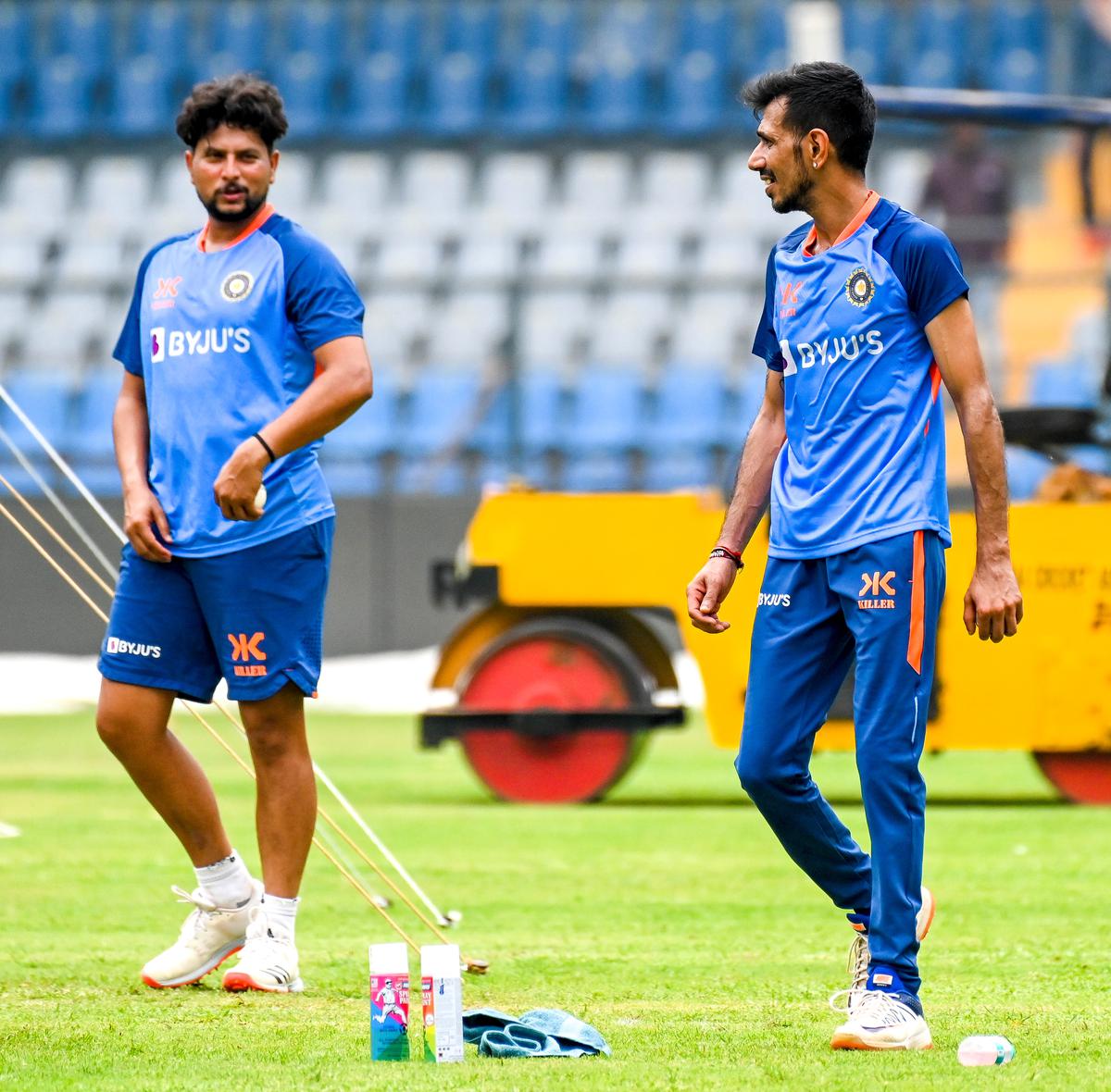 Having made his India debut back in 2017, Kuldeep now has finally cemented his place. The initial promise and the manner in which he puzzled all batters, gave way to a fallow phase when he failed to hoodwink his rivals. Used to a 45 degree turn while ambling towards the bowling crease, Kuldeep, for all his flight and turn, had turned a touch slow, allowing batters to read him off the air and the pitch. They could be in position for the turn and stagnancy crept in.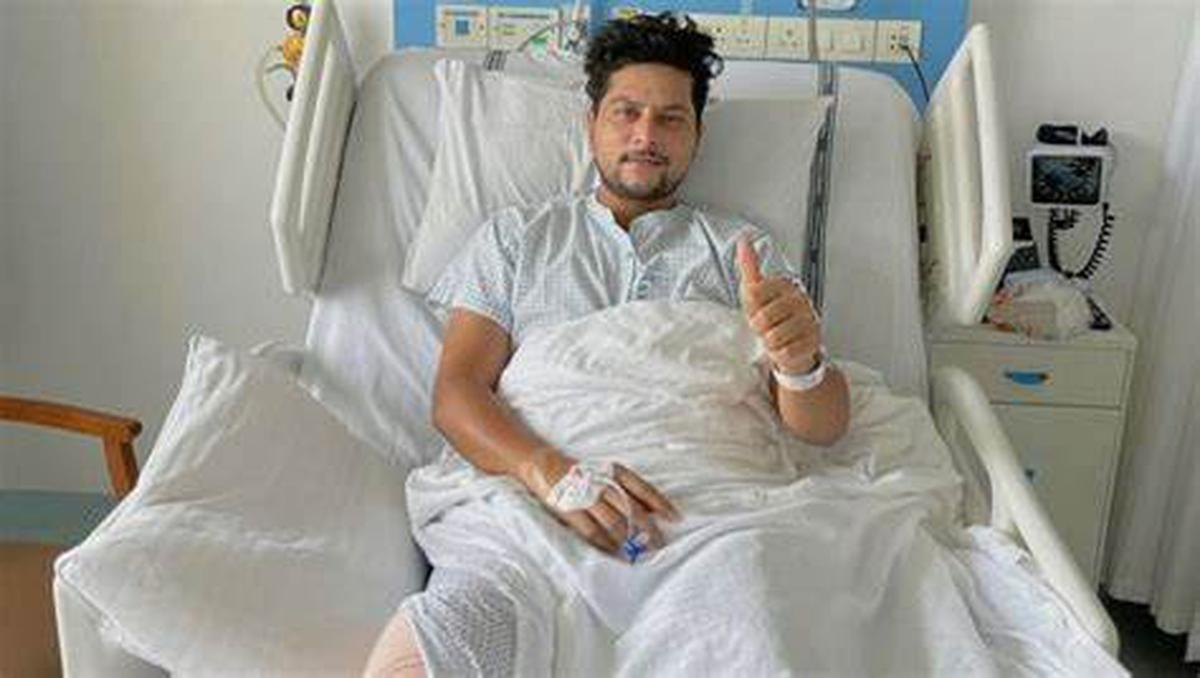 A knee injury that demanded surgery laid him low, but that break retrospectively did wonders to him, both as a player and as a person. While recuperating and plotting his way back, he straightened his run-up a bit more, got his body more involved in the final release and that combined to increase the pace of his delivery. The temptation would be to ask but aren't spinners supposed to be slow?
Yes, they ought to be slow but not at such a languid rate wherein a batter could read a book, whip up an omelette and then strike a six. A smidgeon of pace is essential to the spin armour, as Kumble made it obvious through his storied career. Kuldeep 2.0 has upped his speed, delivers on the money, leaves no room for batters to second-guess, and that translates into brushing edges, rapping pads and nudging stumps.
The angles that Kuldeep conjures and the accuracy that Jadeja dispenses have meant that India has largely enforced the middle-over strangle on the opposition through this World Cup. Recently, coach Rahul Dravid said that the spin-duo has strangely gone under the radar while encomiums are heaped on the pace trio of Jasprit Bumrah, Mohammed Siraj and Mohammed Shami.
Ever since he put behind the trauma of injury, the stress over being dropped and the self-doubts that crept in during a dull point, Kuldeep has been a different man. A naughty lad still lingers within him, the kind who will tell a press photographer to get some good pictures of his batting stints in the nets. He always has an impish grin, like a child about to dab some ketchup sauce on your spotless cream shirt.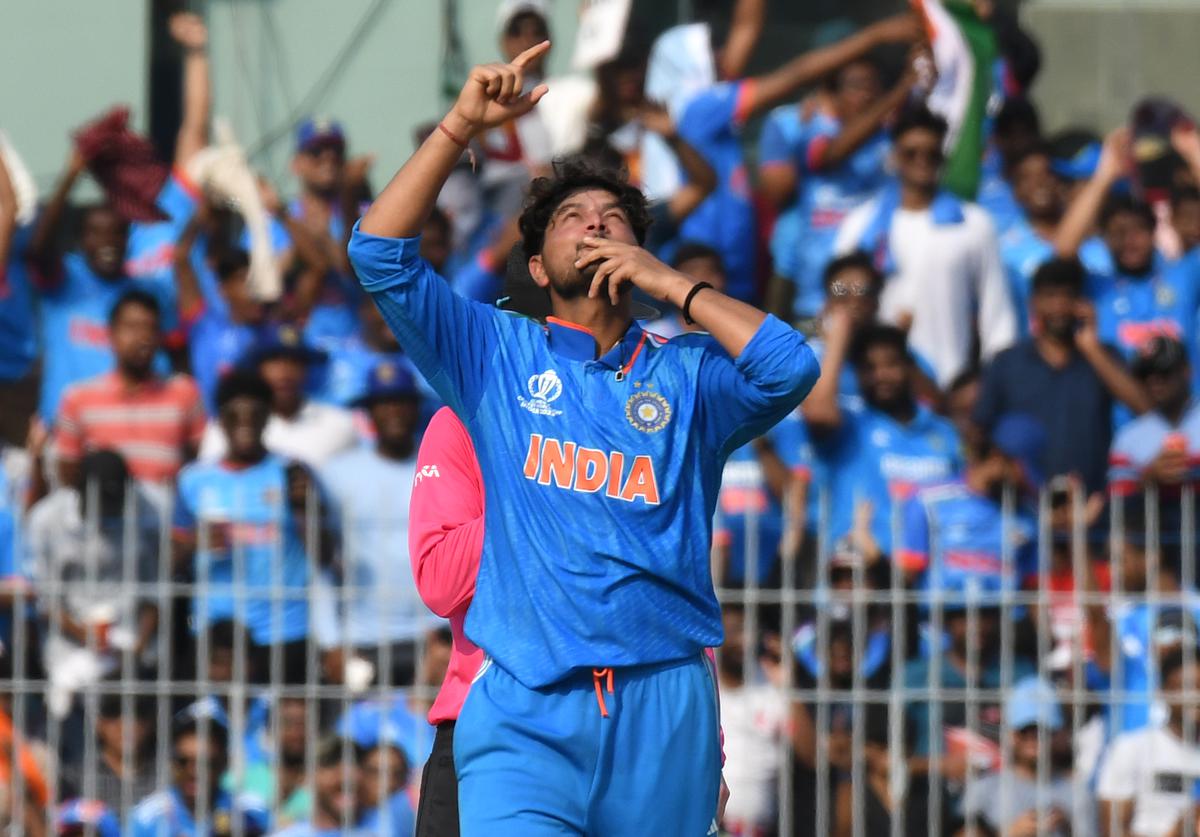 The naughtiness has crept into his bowling too, leaving batters perplexed. He has the wrong one that turns away besides all the classical deliveries. Even if the odd half-tracker may be peddled, and most leg-spinners are guilty of this due to the rigidity of their bowling action, Kuldeep, the Chinaman, has kept it largely tight. In this World Cup, he has had yields of two for 42, one for 40, two for 35, one for 47, two for 73, two for 24, zero for three and two for seven.
The cumulative tally is 12 at an average of 22.58, fine numbers even if the two for 73 against New Zealand may be deemed an aberration. Even in that game at Dharamshala, he came back well in his second spell. Back then, with Hardik Pandya ruled out due to injury, Rohit Sharma had no luxury of a sixth bowler and there was no respite for Kuldeep, who bravely countered the Black Caps. Spinners also need a big heart because there will be days when they will get hit, Kuldeep surely has one.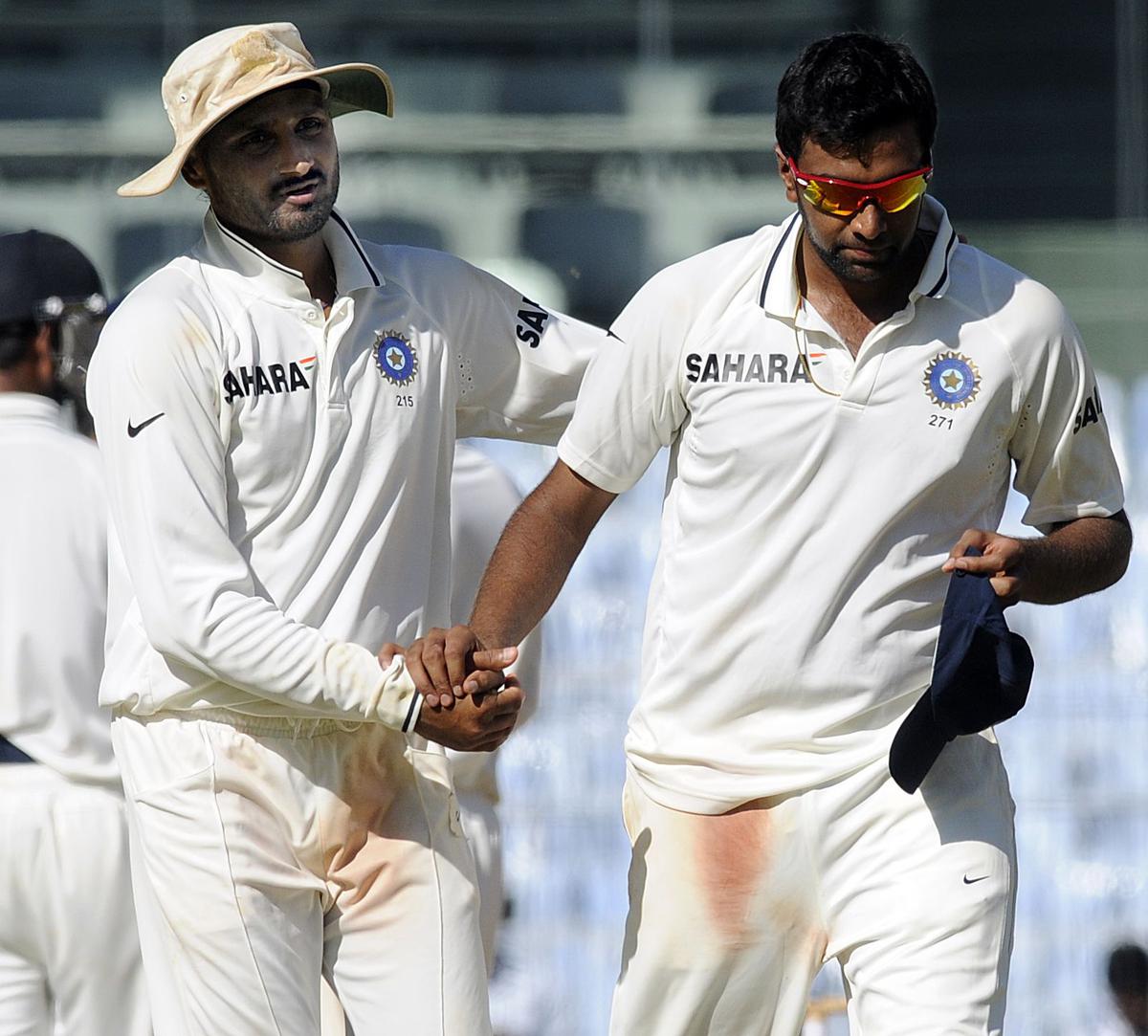 Like the earlier Ashwin-Harbhajan Singh fault-lines, a reality of the predecessor-successor trends in life, Kuldeep too was drawn into this when some years back, previous coach Ravi Shastri named him as India's best overseas spinner. The 28-year-old has thankfully steered clear of needless angst or words, and instead has sharpened his craft, a mighty difficult one at that.
He and Jadeja, along with the pace troika, ensured that India has remained unbeaten so far in this World Cup. Kuldeep may not be a frog-in-the-blender like South Africa's former spinner Paul Adams, but he has enough mystique to bamboozle the best in the business.
All bowling boils down to a good rhythm where the limbs and the mind are in tandem and life is imparted to the ball as it leaves the hand. It is akin to the zone that well-set batters refer to. Kuldeep seems to be in that space and India can only thank its sporting gods.
There will be the odd bad day of bruising sixes, but Kuldeep seems mature enough to handle it. And hey what about some runs? "I would love to score 15 to 20 runs for my team," he said. Surely, he doesn't want to be a one-trick pony.