Sport
World Cup 2023 | Kohli's highs, Shami's menace and Rahul's balance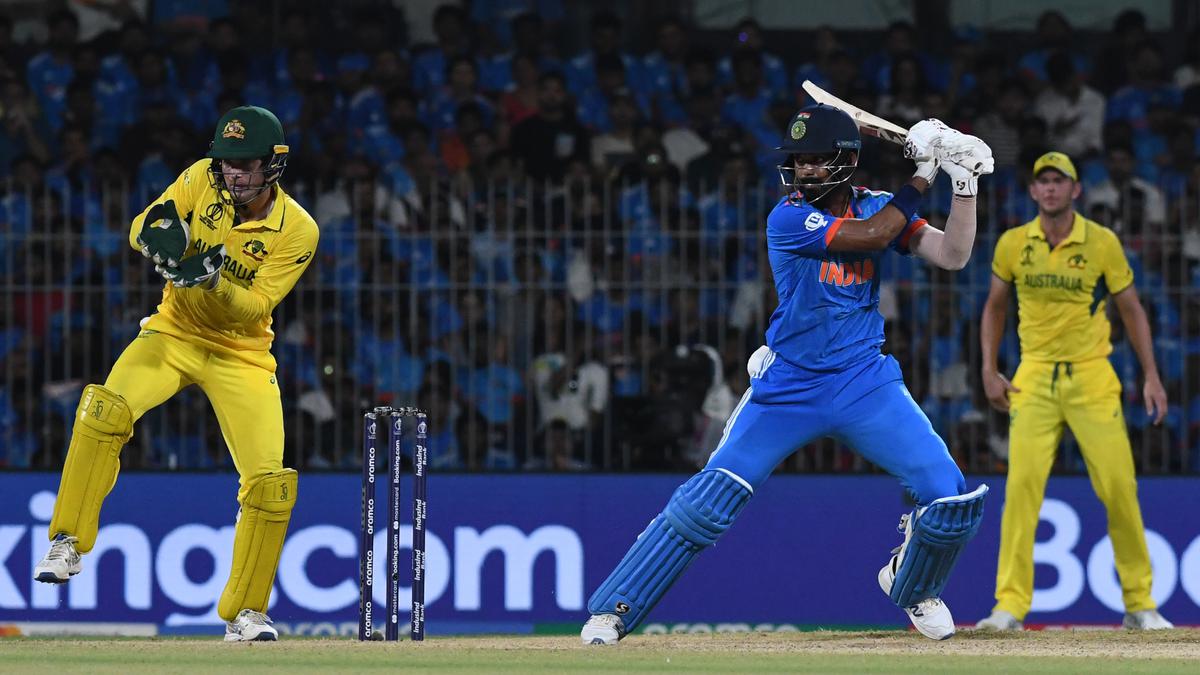 Long-drawn championships like the cricket World Cup, for instance, march to their own unique beat. Teams can gain or lose momentum, personnel can struggle or soar with form and fitness issues, and the two best units that have withstood these vagaries usually meet in the final.
Obviously, the Men in Blue have kept that sporting cliche 'law of averages' at bay so far, registering 10 consecutive wins. Australia, meanwhile, lost to India and South Africa, and when pushed to the wall, roared back with grit and gumption to quell varied rivals.
Pat Cummins and his men have now qualified for another tilt at a Cup that their predecessors won on five occasions, the most by any team in World Cup history. Up against them is the host on a searing run, with Rohit Sharma having a chance to emulate what Kapil Dev (1983) and M.S. Dhoni (2011) achieved — holding aloft the World Cup.
Indomitable force
India, playing in its backyard, is an indomitable force and yet it failed to get past England in the 1987 semifinal at Mumbai. The same fate was replicated against Sri Lanka during the 1996 semifinal in Kolkata. 2011, though, was a different tale and is part of sporting folklore. Sunday's final at the Narendra Modi Stadium now demands a fresh chapter.
All outfits seek balance, a certain insurance within the ranks and all-rounder Hardik Pandya offered that until he got injured at Pune. Coach Rahul Dravid and Rohit then navigated towards the 'pure batter, ace bowler' theory as Pandya had no like-for-like replacement. Mohammed Shami got his spot, Suryakumar Yadav wended his way back. Both did well, especially the former.
ALSO READ: World Cup 2023 | Mohammed Shami — 'Meticulous Maximus' and 'Annihilator Unabated'
There is another star who provides balance within the playing eleven. K.L. Rahul, has kept wickets at the junior level and for Karnataka too, and he is no stranger to those big gloves. But coming back from injury, and to keep the way he has done so far is something extraordinary. He has flourished in his primary vocation too, scoring 386 runs.
Diving to his right is a natural reflex but to move sideways on the left with equal felicity, marks him out as a special talent. "I worked the hardest on my wicketkeeping drills even more than my batting while doing rehab at the NCA," he had said. The effects are there for all to see and, so far, he has had 15 catches and one stumping in the current World Cup.
Never easy
Just like the senior Rahul (Dravid), who donned the wicketkeeping gloves to lend depth to the batting order besides opening up bowling options, the latest Rahul has done the same in ODIs. To step into boots worn by M.S. Dhoni or closer home, Syed Kirmani, both India and Karnataka star in the past, is never easy.
Between the batting highs of Virat Kohli and bowling menace of Shami, Rahul's contributions have been equally vital. Sunday, though, will bring its own set of unique challenges.