Sport
World Cup 2023 | It's time the 'Timed Out' rule is revisited and some clauses and nuance added to it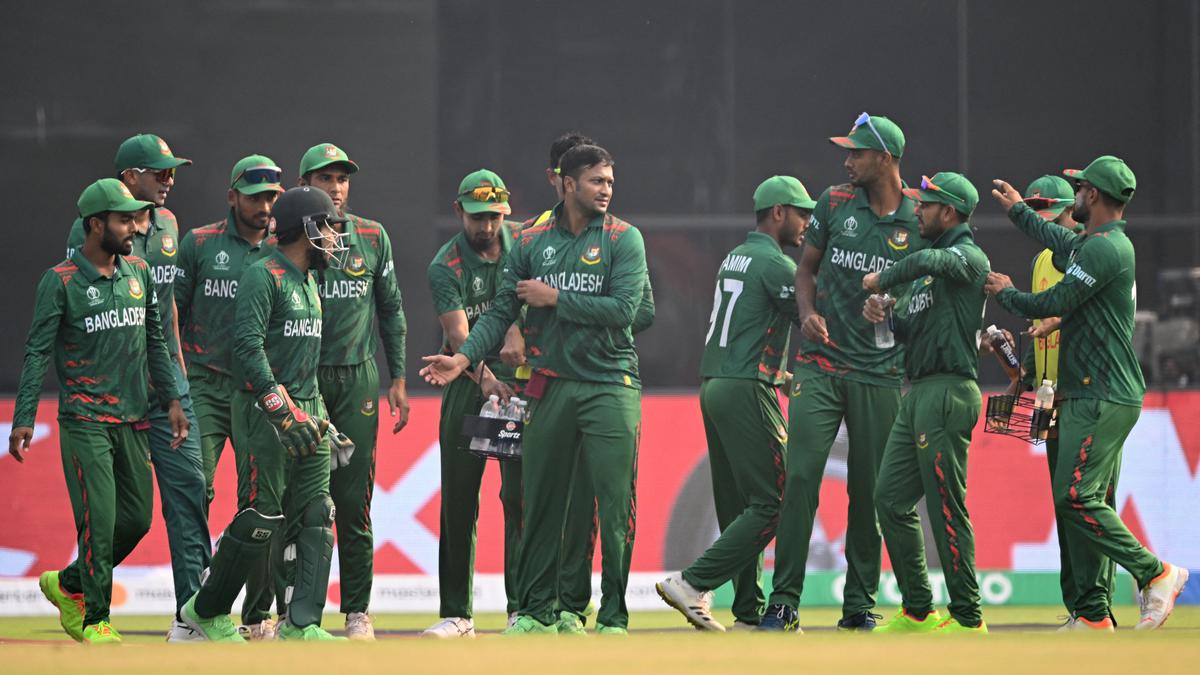 The air was murky over Delhi and it has been this way for as long as its citizens can remember. But what transpired during the World Cup match between Bangladesh and Sri Lanka at the Arun Jaitley Stadium on Monday was even more grim. It was a stab into the heart of a sport with its 'Gentleman's Game' tag.
It is another matter that cricket's morals and its much-debated 'spirit of the game' have declined over the years. Sport isn't utopia and cricket never was. Captains always read the fine-print beneath the laws and use all methods that are available to pinch a win.
Still, despite all these caveats, what Bangladesh skipper Shakib Al Hasan did to Sri Lankan all-rounder Angelo Mathews was terrible. To time-out a batter, a first in international cricket, is a new low. The rules do specify two minutes for the new batter to take strike and Shakib played by that pointer to scupper Mathews' imminent tryst at the crease.
ALSO READ:Timed Out — Angelo Mathews' controversial dismissal against Bangladesh
The critical point though is that Mathews had a faulty strap attached to his helmet. We could debate on why the Sri Lankan wasn't aware of it before he stepped out of the dressing room. But having realised that his protective gear wasn't in order, Mathews had every reason to call for a replacement. The memory of the late Phillip Hughes is still raw and that tragedy forced the ICC to usher in fresh laws specific to head injuries.
However, Shakib had no time for history's lessons or the game's essential manners. He appealed for 'Timed Out'. Umpires Marais Erasmus and Richard Illingworth, even if they did ask the Bangladesh captain about whether he was serious and would like to revoke his query, had to play by the rule book. Shakib refused to budge and 'out' was the verdict. Later in the post-match press conferences, the two sparring players reiterated their individual positions. One leant on the rules while the other insisted on equipment failure.
In the case of a bowler effecting a run out at the non-striker's crease when an over-eager batter steps out, it is a right counter as the willow wielder is trying to gain an unfair advantage. But in the case of Mathews, he wasn't gaining anything by delaying taking strike. He is now insisting that he was within the two-minute deadline and also offered video evidence to bolster his case.
Shakib could have been the bigger man and changed his mind. What he did was despicable. A splendid all-rounder, his angry bouts and churlish behaviour over the last decade is a stain on his personality.
The ICC has to revisit its 'Timed Out' rule and add some clauses and nuance to it. There are rules and decisions but there is discretion too. Sadly it went missing.