Sport
World Cup 2023 Afghanistan has made the cricket world sit up and take note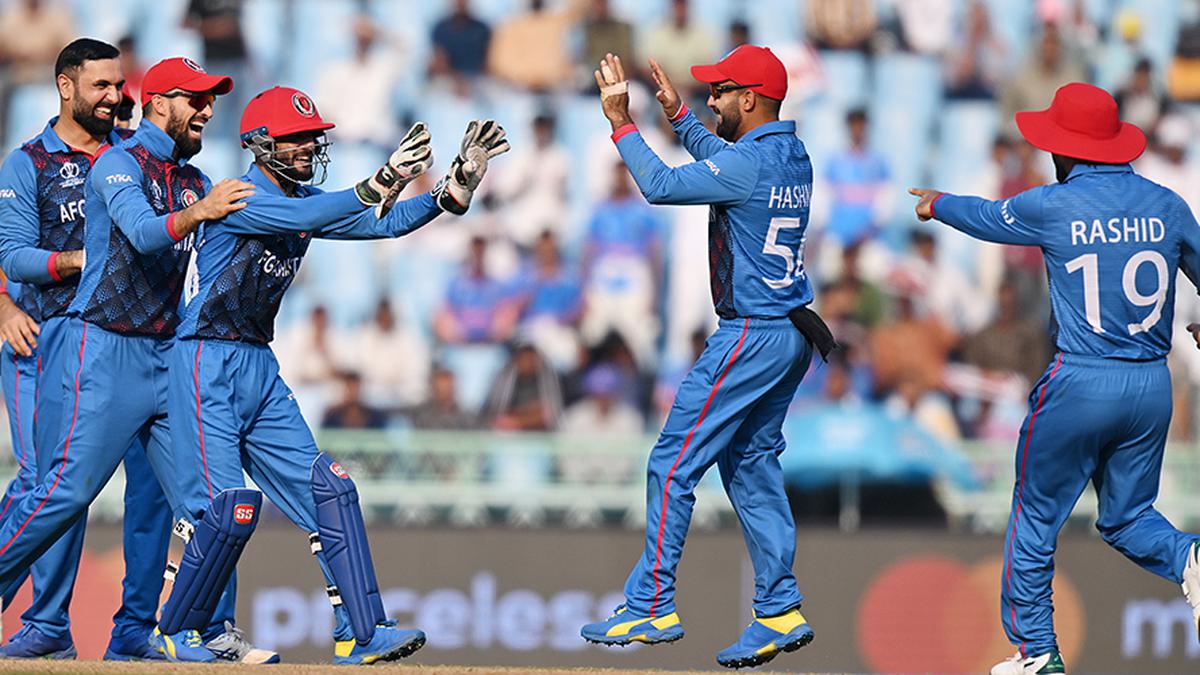 India on song has been the highlight of the tournament. England having failed miserably in its mission to defend the crown has been the nadir. But Afghanistan punching above its weight has been the real deal. That has been the story of the ICC Men's ODI World Cup 2023 so far.
That the newest Asian sub-continental member in the Test set-up has kept its semifinal hopes alive going into the last week of the tournament speaks volume about the manner in which Afghanistan has performed in the World Cup so far.
Its astounding performance, including wins against three former World Cup champions, may have surprised many, but for the Atalan army, the performance is just an extension of what it was expecting at the start of the tournament.
ALSO READ: Trott credits Ajay Jadeja for Afghanistan's power show in World Cup
Time and again during its fairytale journey, Afghanistan captain Hashmatullah Shahidi has stated that it is far from being satisfied with an odd win against a fancied opponent. In fact, be it after beating England or Pakistan or Sri Lanka, Shahidi has stressed that Afghanistan's goal for the tournament is to make it to the semifinals.
The clarity in his thought and his team's approach on the field has underlined that Afghanistan is extremely good when it comes to walking the talk.
Despite its consistent outings over the last six weeks, not many would have given Afghanistan even a semblance of a chance to make it to the semifinals at the start of the tournament. No doubt, Afghanistan was among the top eight teams which had directly qualified for the World Cup. Unlike Sri Lanka and the Netherlands, it did not have to take the long route of qualifying for the marquee event through a qualification tournament. Still, its recent form was far from encouraging.
Just before the World Cup, the Asia Cup did see Afghanistan give a glimpse of its talent by nearly chasing down a stiff target in well under 40 overs. But the fact that it fell short against Sri Lanka, primarily due to a net run rate calculation error, meant Afghanistan had to finish its Asia Cup dream without qualifying for the Super Four.
Add to that its miserable World Cup record, just a solitary win from its first two appearances in 2015 and 2019, and Afghanistan was more or less considered to be an also-ran in this edition. But the team believed in itself. It was quietly confident of pulling off not just an odd upset, but indeed a miracle. What also helped was the consistency that the Afghanistan set-up showed in its team selection.
Captain Shahidi stressed on it during the tournament. "We worked on this team from last two years. Consistently, we were selecting the same team. We were struggling in some aspects, especially in death overs in fast bowling department. But we tried our best to give that place to someone who can do it for us. And Naveen was not with us, so he joined the World Cup," Shahidi said ahead of its win against Sri Lanka in Pune.
"We were working on this team from last two years and we had series against teams like Pakistan, Sri Lanka, Bangladesh consistently. We were playing a lot of domestic 50-overs cricket and we stuck with our plan. We stick with the same team. When we were not doing good, we still had the belief in this team and these players. In our good time and in our bad times, we believed in this team. That's the reason I think we are playing good cricket in the World Cup."
A quality spin quartet has been Afghanistan's biggest strength in the tournament. From Mohammad Nabi, who has evolved into Mr. Afghanistan over the last decade and a half, to a rookie in Noor Ahmed, Afghanistan has a varied spin attack. Its space pack is not too bad either, with Fazalhaq Farooqi leading the pack.
What was lacking in Afghanistan's performance at the highest stage was its lack of belief and consistency when it comes to batting. Come 2023 and the team seems to have ticked virtually every box as regards its top-six batting. Rahmat Shah has been a revelation at No. 3. So has Shahidi at No. 4. Add to that an aggressive opener in Rahmanullah Gurbaz and Afghanistan has emerged to be as threatening as any other batting unit in the tournament.
So what exactly has changed in its batting approach? Head coach Jonathan Trott spelt out the secret of the batting group's success. "It's about creating a culture, training with the players, feel like they can grow and develop their technique, but also the mental side of the game. As we know, cricket is such a mental game. So, I try and create with the other coaches all the time as to how can we make the practice better or tougher for them so that when it comes to playing the game, it feels similar," Trott said.
"How can we recreate the pressure of a match? And there are times where you need to take your foot off a little bit and build the confidence, but it's again, I always feel if you walk out of a tough net having played really well, that gives you more confidence than somebody throwing you a few half volleys or a few cut shots."
For a war-torn country like Afghanistan, cricket offers a breath of fresh air, not just for the cricket community but for the entire population. That the team is yet to play an international match at home speaks volumes about the struggles that Afghanistan has had to endure, even after earning Test status.
No wonder that we have witnessed what a cohesive unit can achieve, to the delight of the nation. Just like the way it plays cricket on the field, the group has been expressive off it, even when it comes to its political views. It reflected in the manner in which Shahidi dedicated Afghanistan's maiden win against Pakistan in an ODI to the Afghan refugees who were sent back from Pakistan to their motherland.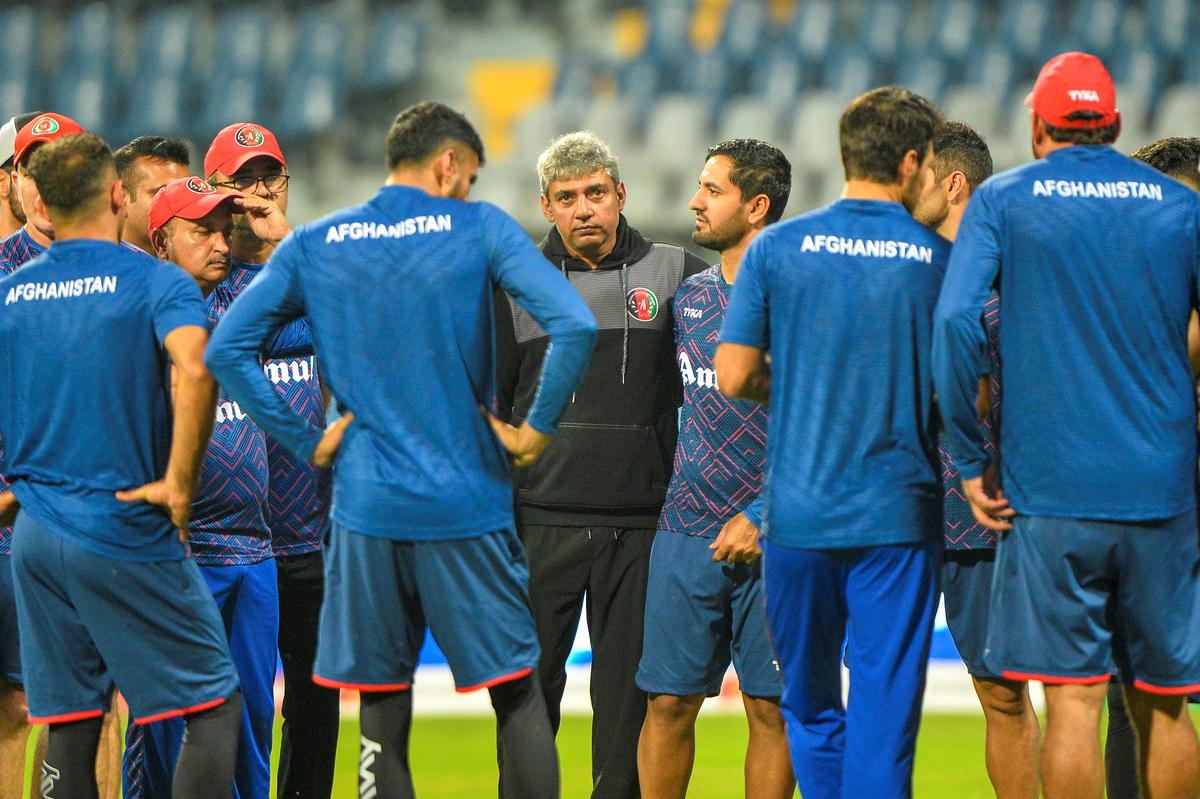 It's a rarity in the world of cricket for a team to take a stand, and Afghanistan has led from the front even in that regard.
The fact that it has managed to assemble an effective coaching staff has also contributed to its success. A reputed Test cricketer (Trott) at the helm was given former Afghan stalwarts (Hamid Hassan and Raees Ahmadzai) as assistants. The addition of India's street-smart cricketer Ajay Jadeja as mentor at the eleventh hour has lent the additional expertise on local conditions.
It resulted in the players being made to feel comfortable in every aspect and Shahidi's shers have paid it back in a handsome manner. It doesn't matter whether Afghanistan actually makes it to the semifinal or not, but the fact that it has won more games in this edition than Bangladesh has been able to achieve in a single edition since its entry into the World Cup fold in 2003 cannot be overlooked.
Irrespective of where it finishes, the 2023 World Cup will be cherished as much as Afghanistan's World Cup as anyone else's.