Sport
'We weren't even born when we won the 1983 World Cup': Rohit Sharma wants to focus on present | Cricket News – Times of India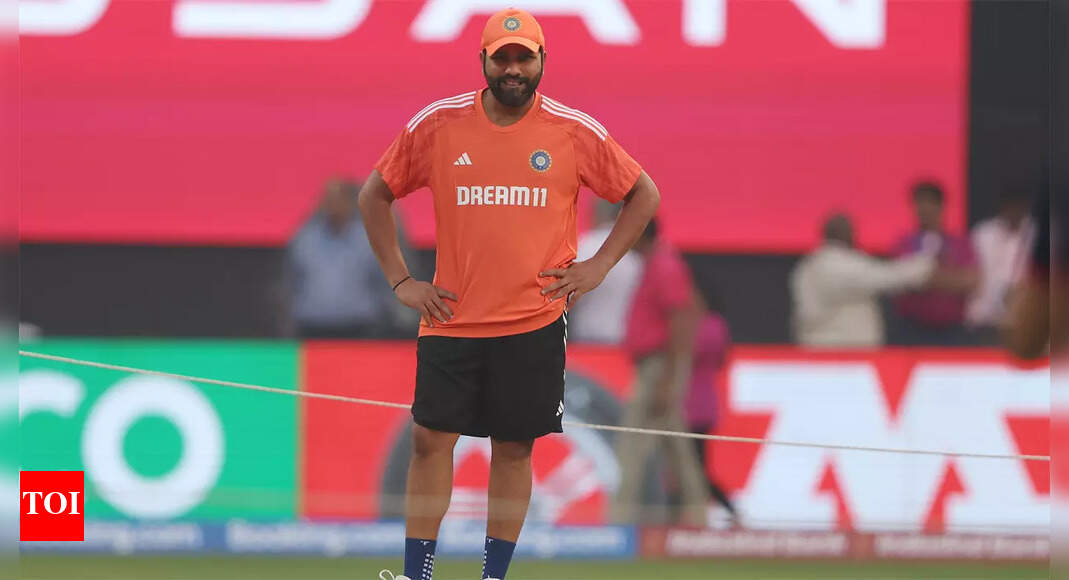 NEW DELHI: Indian skipper
Rohit Sharma
believes in concentrating on the present without dwelling on the past. His commitment revolves around continuous improvement, setting a mantra that the entire team adheres to.
India are now on the cusp of rewriting history as they are just two wins away from their third
ODI World Cup
title. The hosts will lock horns against New Zealand in the first semi-final at the Wankhede Stadium in Mumbai on Wednesday."The beauty of this team is that we weren't even born when we won the 1983 World Cup. Half of them weren't playing when we won in 2011. I don't see them talking about how we won our previous World Cups. The focus is on how we can get better and how we can improve. That's the beauty of the current crop of players," Rohit said while addressing the media ahead of the clash.
ICC World Cup 2023: Who will win the India vs New Zealand semifinal clash? Greenstone Lobo predicts
The match will be a repeat of the final four clash four years ago in the 2019 edition where New Zealand emerged victorious to end India's campaign. But Rohit remains focused on the upcoming challenges, downplaying his team's unimpressive track record in knock-out matches against the Kiwis.
"You have it in the back of your mind what has happened in the past. I don't think there is much to talk about what happened 10 or 5 years ago or in the last World Cup," he said.
Rohit admitted the fact that pressure is always there but he praised the team for effectively managing and handling it throughout the World Cup so far.
"From first game till the last, whenever you are playing a World Cup game, you'll have pressure. But the way we have handled pressure is commendable. We want to continue. In India, you'll always have pressure. We want to focus on our game rather than listening to outside noise," he said.
The captain also conveyed his contentment with the successful implementation of all the plans and highlighted how their main objective of qualifying for the semifinals was accomplished successfully.
"Getting through the qualifying stage then the semis and final, there are processes you need to do. Our first focus was to qualify to the semis. 9 games is a lot of games. 3 bilateral series. You got to break it down properly. It was all about how we can break it down.
When you play different teams, different venues, you need to break it down and plan properly which we have done really well. We have bowled and batted first and won, we have covered every bit of it. We understand the importance of this week but we will not do anything different."