Sport
Watch: Anushka Sharma heaves a sigh of relief after Virat Kohli survives video referral on zero | Cricket News – Times of India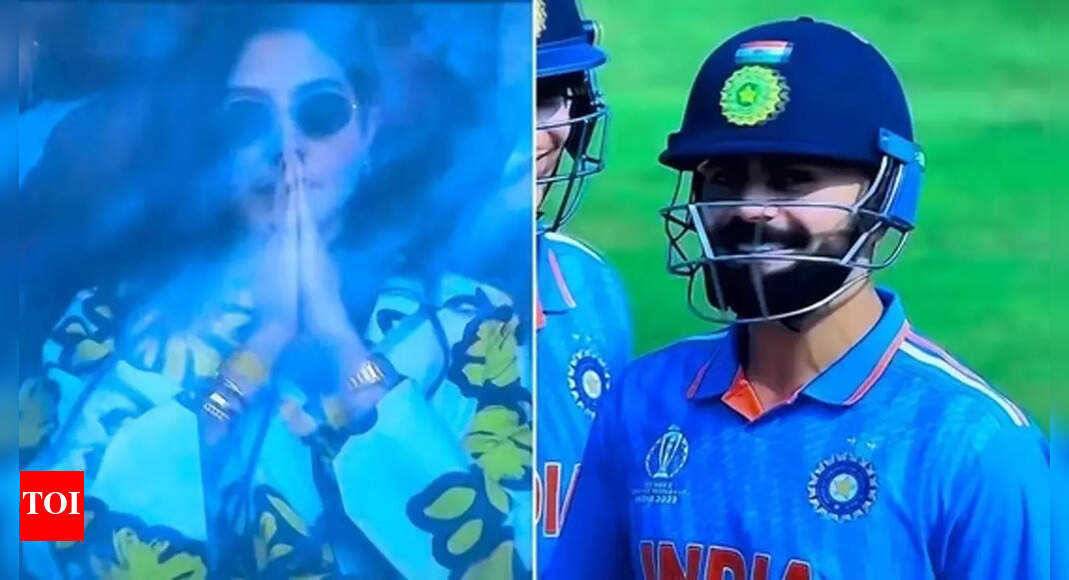 NEW DELHI:
Virat Kohli
's wife and Bollywood actress
Anushka Sharma
's worst fears almost came true at the Wankhede Stadiumin Mumbai on Wednesday when the batting icon faced an early LBW shout in India's semi-final against New Zealand in the ICC World Cup. But Kohli was declared not out after the Kiwis opted for the Decision Review System (DRS), much to the relief of Mrs. Kohli in the stands.
Incidentally, Anushka was in the stands at the Melbourne Cricket Ground in 2015 as well, when Kohli was dismissed for just one in the semi-final against Australia. For a moment or two, those memories must have came flashing back for Anushka.Kohli had just arrived after the fall of Rohit Sharma's (47) wicket and was on zero when Tim Southee's slow in-cutter hit him on the pads, leading to a big appeal which umpire Richard Illingworth turned down. NZ skipper Kane Williamson decided to opt for a video referral.
But the ultra-edge showed a spike, signalling a faint edge off the bat, which Kohli must have known as he smiled and survived. The ball had crossed the third-man boundary after the appeal, and the edge meant Kohli opened his account with a four.
However, the reaction that caught attention was that of Anushka, who folded her hands, thanked god and heaved a big sigh of relief.
Earlier, Rohit and Shubman Gill got India off to flier after India won the toss and opted to bat first. But India lost the skipper to a slower ball from Southee as Rohit didn't get his timing right going for a six and was caught by back-paddling Williamson at mid-off.