Sport
Virat Kohli trains against left-arm spin, short-pitched bowling at nets with NZ semi-final looming | Cricket News – Times of India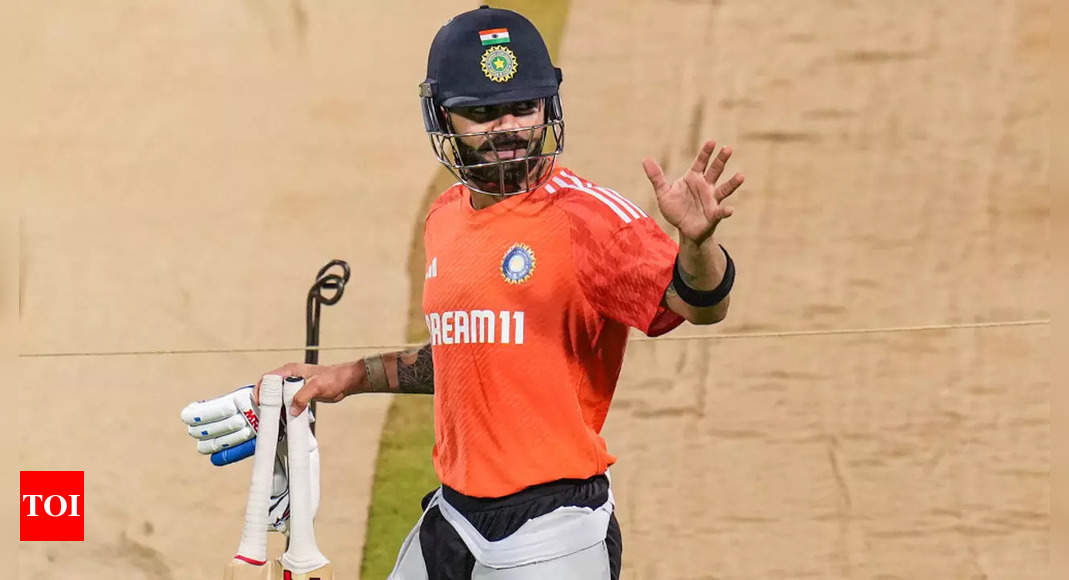 NEW DELHI: The net sessions of
Virat Kohli
are known for their intensity, resembling a condensed version of his actual match-day batting. In the optional nets in Bengaluru on Friday, Kohli focused on refining his skills against short-pitched bowling and left-arm spin, anticipating challenges he might face against New Zealand in the
World Cup
semifinals.
While the immediate goal is to face the Netherlands, Kohli is aware that the Dutch are not on par with New Zealand.
One challenge posed by the Kiwis isLockie Ferguson, who, despite a right Achilles niggle, showed signs of peak form against Sri Lanka, particularly with a barrage of short-pitched deliveries.
Knowing Ferguson's tactics, Kohli faced an array of bouncers from pacer Shardul Thakur and side-arm specialists. The former Indian captain, renowned for his pull shots, displayed his skill in handling the short-pitched deliveries.
The second challenge for Kohli may come from Mitchell Santner's left-arm spin. Kohli has historically struggled against left-arm spinners, and Santner, New Zealand's top bowler in the event, presents a formidable threat.
Kohli worked on his skills against left-arm spin during the net session, facing Ravindra Jadeja, who managed to induce a couple of false shots.
The session showcased Kohli's meticulous preparation and strategic approach as he anticipates potential challenges in the upcoming crucial matches, emphasising his commitment to excel in diverse match situations.
Virat Kohli's birthday century delights fans with biryani bonanza
Ishan Kishan stays away
It was an optional session but all the Indian players except Ishan Kishan attended the nets.
In a novelty, pacer Jasprit Bumrah tried his hand in a bit of spin while head coach Rahul Dravid doubled up as a side-arm thrower.
(With PTI inputs)