Sport
Virat Kohli takes rest for second day ahead of World Cup final | Cricket News – Times of India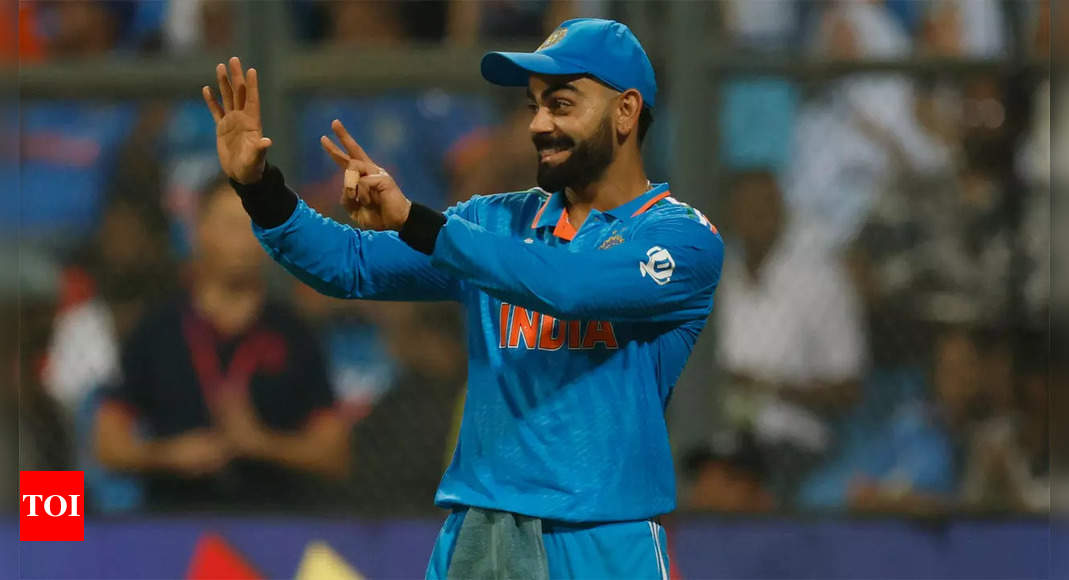 NEW DELHI: After experiencing cramps in the intense Mumbai heat during the semi-final, Indian team's premier batter
Virat Kohli
opted out of the optional net session for the second consecutive day.
This decision was made to ensure his freshness for the upcoming World Cup final against Australia in Ahmedabad on Sunday.Despite battling cramps on his way to achieving his 50th ODI hundred, Kohli played a substantial role in the semi-final against New Zealand, dedicating a significant portion of the match to fielding.
Considering the demanding travel schedule for the Indian team, the support staff has adeptly managed the players' workload. Consequently, Kohli, along with all the pacers, was given a day of rest. Neither Kohli nor the three pacers participated in the two pre-final sessions at Motera.
Skipper
Rohit Sharma
, for the second day in a row, had a long and hard look at the strip and felt that there was a slight difference from the track on which they played against Pakistan on October 14.
"That wicket (Pakistan game), there was no grass on it. This wicket has some grass on it. That wicket looked a lot more drier than this one – I don't know, maybe you know, I still haven't looked today how the wicket is but from my understanding obviously it's slightly going to be on the slower side," the skipper said.
"It's not going to change too much, but it's always nice to see the pitch on the day of the game and then assess what you want to do," he added.
'Good luck, Team India': Indian sportspersons send wishes to Team India ahead of World Cup Final
While, in theory, there is an option of playing Ravichandran Ashwin but it looks highly unlikely they will tinker with winning combination.
"That is something we've maintained for a long period of time and something that we've done before as well. So, it's not something new for us to come and assess the pitch on the day of the game and the players are aware of it as well."
However, the skipper isn't sure how big a factor dew will be since the temperatures have dropped this time round.
"In terms of the conditions changing, yes, the temperature has dropped a little bit. I don't know how much of a dew factor there will be because against Pakistan in that game, when we trained before the game, there was a lot of dew but there was no dew during the game.
"And even a few days back at Wankhede, we were training, there was a lot of dew on the game day there wasn't much, so that's why I keep saying the toss is not going to be a factor," he said.
(With PTI Inputs)