Sport
Virat Kohli reflects on Paddy Upton's impact on his career | Cricket News – Times of India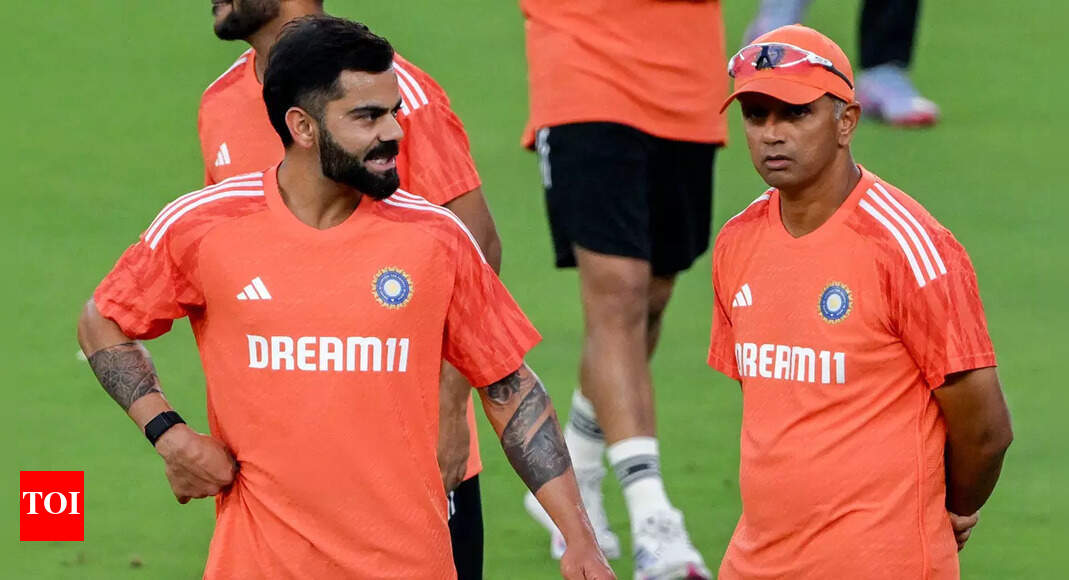 NEW DELHI: Indian cricket maestro
Virat Kohli
delved into the profound influence of South African coach Paddy Upton on his illustrious career, emphasising the unique insights the former cricketer turned sports psychologist brought to navigating the challenges of a lengthy cricketing journey.
In a candid conversation with Star Sports on the show 'Believe: The
Diwali
Miracle,' Kohli acknowledged Upton's cricketing perspective, stating, "If you haven't played and you are explaining struggles and challenges, then it's different.The one who has played knows the margins of the game, the inches and the centimetres of a runout or a catch being taken, a great shot hit, but it went to the fielder if it was a foot away, something else."
Kohli spoke about the invaluable conversations with Upton, who played a pivotal role in keeping him focused on the present moment and maintaining consistency in his performance. The Indian captain expressed gratitude for Upton's perspective and the boost it provided in challenging times.
Recalling the emotional aftermath of his iconic performance against Pakistan at the ICC Men's T20 World Cup, Kohli shared the overwhelming sense of joy and gratitude he experienced. He mentioned receiving heartfelt messages from fans of various age groups, emphasising the profound connection between his on-field achievements and the collective happiness of millions of Indians during the festive occasion of Diwali.
Kohli highlighted the special nature of the knock against Pakistan, stating, "After this match, the messages I received, those made me very emotional. Whatever happened on the ground happened, you played. To a certain extent, you try to figure out the problems. But the ones who do not have any control over these things but they still have an equal amount of nervousness, anticipation, and for them to have this experience is more intense, you know."
The cricket icon expressed deep gratitude for the messages he received, reflecting on the intense and special emotions experienced by people across different age groups. Kohli noted the rare combination of bringing immense happiness to millions of Indians on the festival of Diwali, describing it as an unforgettable and cherished experience in his life.
(With inputs from ANI)