Sport
'Utter nonsense': Michael Vaughan lambasts Mohammad Hafeez for his 'selfish' comment on Virat Kohli | Cricket News – Times of India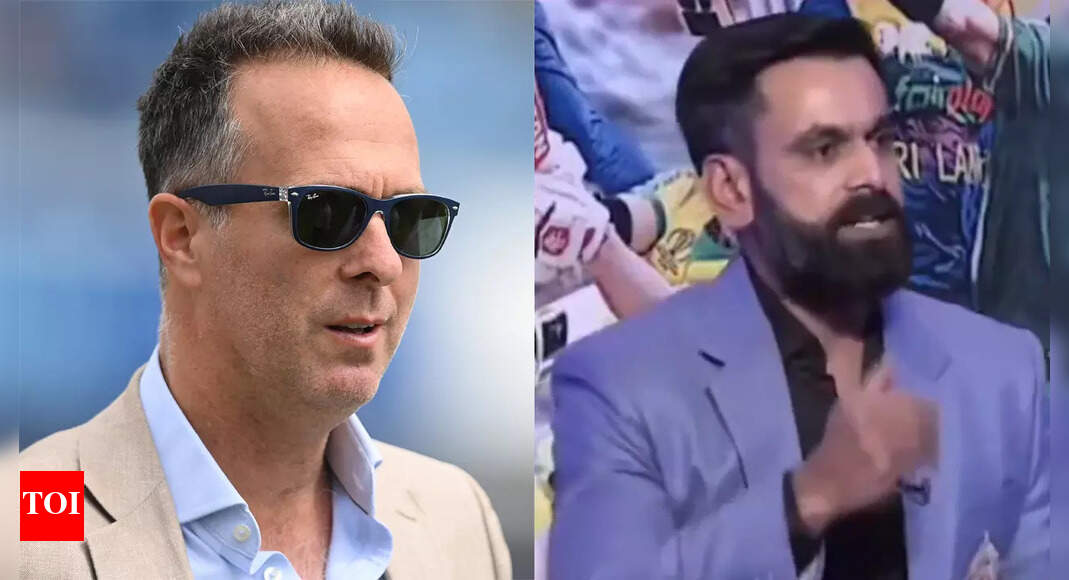 NEW DELHI:
Mohammad Hafeez
's remarks on
Virat Kohli
's intent to reach his century in the World Cup match against South Africa sparked criticism from former cricketers with
Michael Vaughan
also joining the debate and terming it as 'utter nonsense'.
Hafeez said Kohli became selfish when he was close to his record-equalling 49th ODI hundred and was looking for singles instead of hitting boundaries in the 49th over in a bid to achieve the milestone.
Former Pakistan all-rounder's comments did not go well with former England skipper Vaughan saying Kohli's 'anchor role' was the need of the hour on a tricky pitch.
"Come on @MHafeez22 !!! India have hammered 8 teams playing great cricket .. @imVkohli now has 49 tons and his last was an anchor role innings on a tricky pitch .. His team won by over 200 !!!! This is utter nonsense ..," Vaughan posted on X.
"I saw sense of selfishness in Virat Kohli's batting and this happened for the third time in this World Cup. In the 49th over, he was looking to take a single to reach his own hundred and he didn't put the team first," Hafeez said on a cricket show 'Top Cricket Analysis'.
Pakistan ex-cricketer gets schooled by Venkatesh Prasad after saying 'Virat is selfish'
"I am not saying Virat didn't play well. He batted beautifully till he reached 97. The last three singles he took, I am talking about the intent. He was looking for singles instead of hitting boundaries. Who cares if he gets out on 97 or 99. Team should always be above personal milestone," he added.
Former India pacer Venkatesh Prasad on Monday also lambasted Hafeez asserting that Kohli is selfish in his dedication to fulfilling the dreams of a billion fans, selfish in his relentless pursuit of excellence even after accomplishing so much.
"Hearing funny arguments about Virat Kohli being Selfish and obsessed with personal milestone. Yes Kohli is selfish, selfish enough to follow the dream of a billion people, selfish enough to strive for excellence even after achieving so much, selfish enough to set new benchmarks, selfish enough to ensure his team wins. Yes, Kohli is selfish," Prasad wrote on X.