Sport
To keep lively dressing room atmosphere, you need good results: Rohit Sharma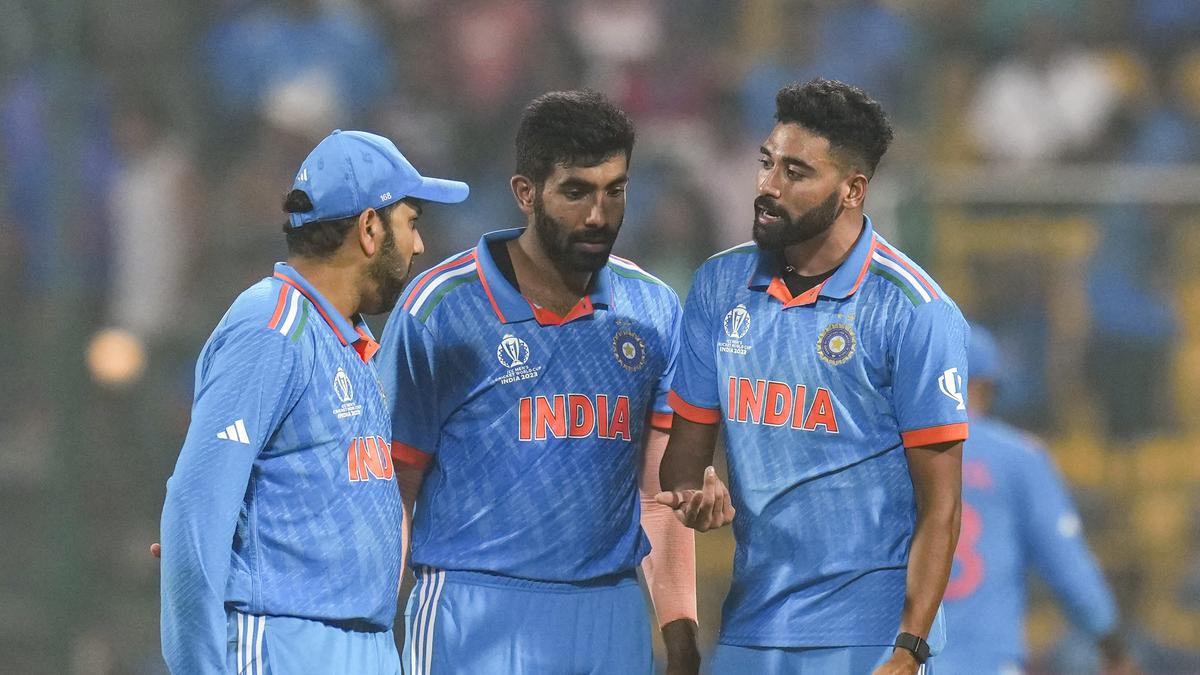 Enjoying each other's company in a lively dressing room atmosphere has been possible due to good results and vice-versa is also true, said skipper Rohit Sharma after yet another clinical performance that took Indian team's victory count to nine on the bounce.
India ended their World Cup league stage beating the Netherlands by 160 runs here on Sunday, and skipper Rohit described their campaign so far as a clinical one.
"We enjoy each other's company. We wanted to play with enjoyment on the field. We try to keep the atmosphere outside lively. The results do matter to keep the dressing room lively. We are playing in India, there will be expectation. We wanted to do the job at hand. It's one thing to talk about it but for everyone to buy into it is very important," skipper said after the game.
Rohit's men topped the league standings with 18 points and face fourth-placed side New Zealand on November 15 in Mumbai in the first semi-final.
"Very pleased at how we've played in these nine games. Very clinical from game one to today," he added.
The best aspect of India's campaign has been a total team performance where all eleven players have done their bit at some point or the other.
"Different individuals have stepped up and put their hand up and done the job. Everyone wanted to take the responsibility.
"We started the tournament four games in a row chasing, and then we had to bat first and the pacers did the job along with the spinners."
Rohit said his side never looked too far and took one game at a time.
"Since we started the tournament, it was all about one game at a time. We never wanted to look too far ahead. It is a long tournament, 11 games in all if we go all the way," he said.
"It was important to break it down and focus on it. We focused on one game. We are playing in different venues and play accordingly and that's what we did. Playing in different venues, it was a challenge. We adapted really well."
Asked about the camaraderie shown among the hosts players on the field, he said, Rohit used himself, Virat Kohli, Suryakumar Yadav and Shubman Gill as bowlers against the Dutch. He and Kohli even took a wicket apiece.
Asked if it was done according to a plan, Rohit said, "It is something that is always in our mind. We want to create those options in the team, today we had nine options.
"This was the game we could have tried certain things. The seamers bowling those wide yorkers which was not needed but they did."
"I kind of had a deja vu. This had happened against Australia as well, and I threw my wicket and I came, but this time I wanted to come not out. I wanted to capitalise on the start.
"Wanted to pills I took for the cramps to kick in. Today it came and I am very happy. The scores I got in the last few days helped me."
He said the wicket was playing tacky, a bit two paced.