Sport
'They expect love for their hate': Virender Sehwag after 'Bye Bye Pakistan' post | Cricket News – Times of India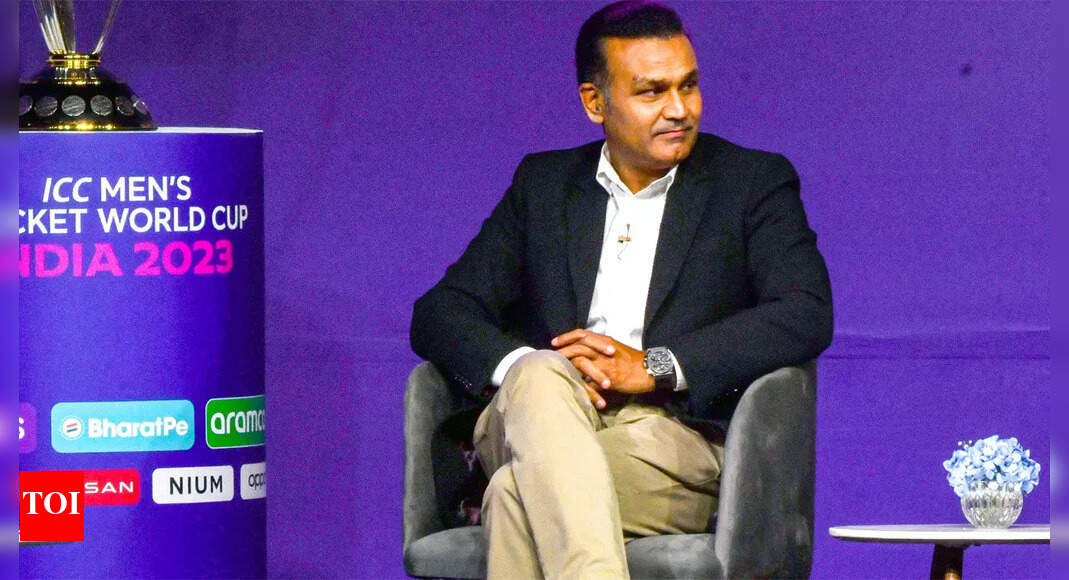 NEW DELHI:
Virender Sehwag
is known for not mincing his words and often comes up with witty posts and straightforward opinions, especially when Team India faces scrutiny from opposition teams and their former players.
Sehwag trolled Pakistan after New Zealand registered a five-wicket win over Sri Lanka with a 'Bye Bye Pakistan' post on X. New Zealand's victory was enough to shut the door on Pakistan's chances of reaching the World Cup semifinals.
But Sehwag's post did not go well with many on the social media.However, the former India opener decided to give them a reality check when India were on the other side and faced backlash from Pakistan.
Sehwag again took to X and posted a long message saying 'Pakistan expect love for their hate.'
"In the 21st century there have been 6 ODI world cups. In 6 attempts, only once in 2007 did we not qualify for the semi-finals and have qualified in 5 of the last 6 World cups. On the other hand only once have Pakistan qualified for the semis in 6 attempts in 2011, Sehwag wrote.
"And they come up with ridiculous allegations blaming ICC and BCCI of changing balls and pitch. Their Prime Minister mocks us when we lose to another team despite having beaten them. Upon reaching here, their player posts pictures of enjoying tea in Hyderabad with sarcasm to mock our soldier," he added.
"The PCB chief on camera refers to our country as Dushman Mulk. And they expect love for their hate. And those preaching class, that is a two way street. Jo Achha vyavhar kare uske saath hum bahut hi achhe, aur jo aisa vyavhar kare toh sahi mauke par soot samet lautana is my way. On field bhi, off-field bhi," Sehwag concluded.
World Cup 2023: England end Pakistan's feeble hopes, India to play New Zealand in first semifinal
New Zealand on Saturday secured a spot in the World Cup semi-finals as Pakistan fell short of overtaking them in their final group game against England.
The 1992 champions Pakistan had the daunting task of beating England by 287 runs to edge into the semi-finals ahead of New Zealand based on net run rate.
However, England batted first, closing off that possibility. Pakistan's fate was ultimately sealed when they were confronted with the impractical challenge of scoring over 300 runs by the 40th ball of their reply to the champions' total of 337-9.