Sport
The land of Rahuls: Duo set for homecoming as India look to finish league campaign on a high | Cricket News – Times of India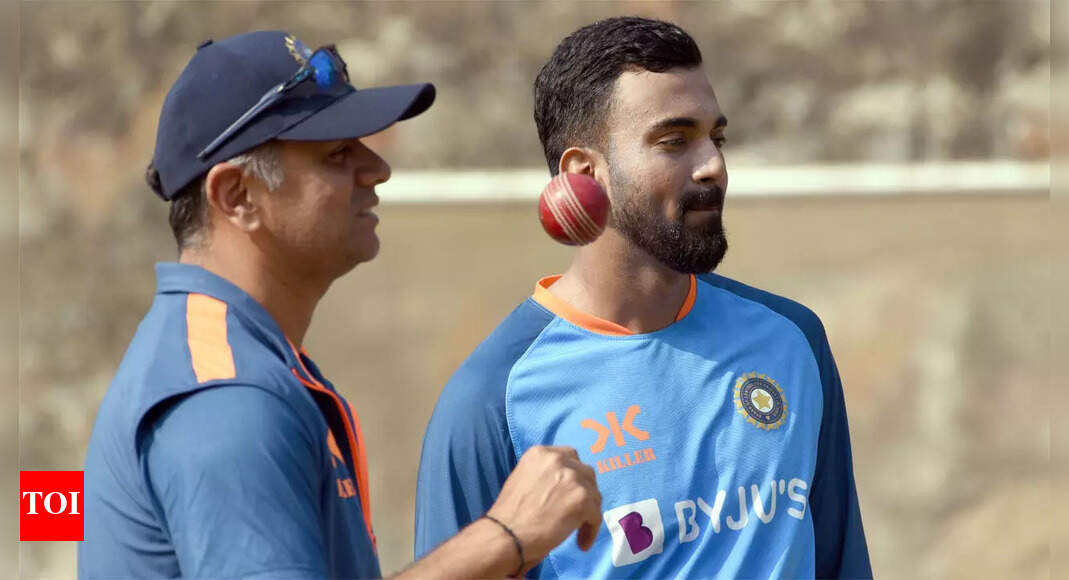 BENGALURU: The tale of the two Rahuls in the Indian team is riveting. They are stars of two eras, contrasting in style and traits. The senior Rahul is devoid of bombast, clean-shaven, allergic to social media, a man with an eye for detail. He carries his 24,208 international runs with the same grace and poise with which he played on the world stage for over 15 years.
The younger Rahul is heavily tattooed, social media savvy and sports a beard with which he makes a style statement.None of this takes anything away from the quality cricketer he is or the spirit with which he has rewritten his injury-plagued career.
World Cup 2023: England end Pakistan's feeble hopes, India to play New Zealand in first semifinal
The common thread that links Rahul Dravid and KL Rahul — besides both being top-order batters-turned-wicketkeepers in white-ball cricket, who have been behind the stumps at World Cups — is that they are Bengaluru boys for whom the M Chinnaswamy stadium is home.
Come Sunday, when India take on Netherlands in their final league fixture, it will be a homecoming of sorts for two of the finest batting talents to emerge from this hallowed turf over the past three decades.
It's an arena in which these boys became men, mixed their youthful exuberance with calmness that comes with experience and maturity, and readied themselves for international cricket.
Dravid, as head coach of the Indian team, is content with his backroom role. With his contract expiring at the end of the quadrennial extravaganza, this will be his last outing as coach at his home ground in his first stint. This, of course, if he decides against reapplying for the top job.
The past six months have been a challenge for the other Rahul. He suffered a quadricep injury in the Indian Premier League in May, which many believed would keep him out of the World Cup. But he continued to concentrate on the recovery process, with the team think-tank headed by Dravid offering unconditional support.
During his recovery, he toiled at the National Cricket Academy adjoining the Chinnaswamy stadium, training, practising and plotting his comeback with empty stands for company.
Local organisers expect a packed house on Sunday, and the crowd will certainly hope Rahul showcases the class and quality which he has oozed since his return from the injury lay-off. Besides the stability which he offers as a batter, the 31-year-old has showcased commendable agility and safe hands behind the stumps.
As one Rahul takes guard, the other will hold sway in the dressing room. The underlying message from the backers of the Rahuls – one a former Indian skipper and the other deputy to Rohit Sharma who has also led the country in all formats — will be, 'Welcome home and go well'.