Sport
'Spirit and everything we can talk later': Sanjay Manjrekar justifies Angelo Mathews' timed out dismissal | Cricket News – Times of India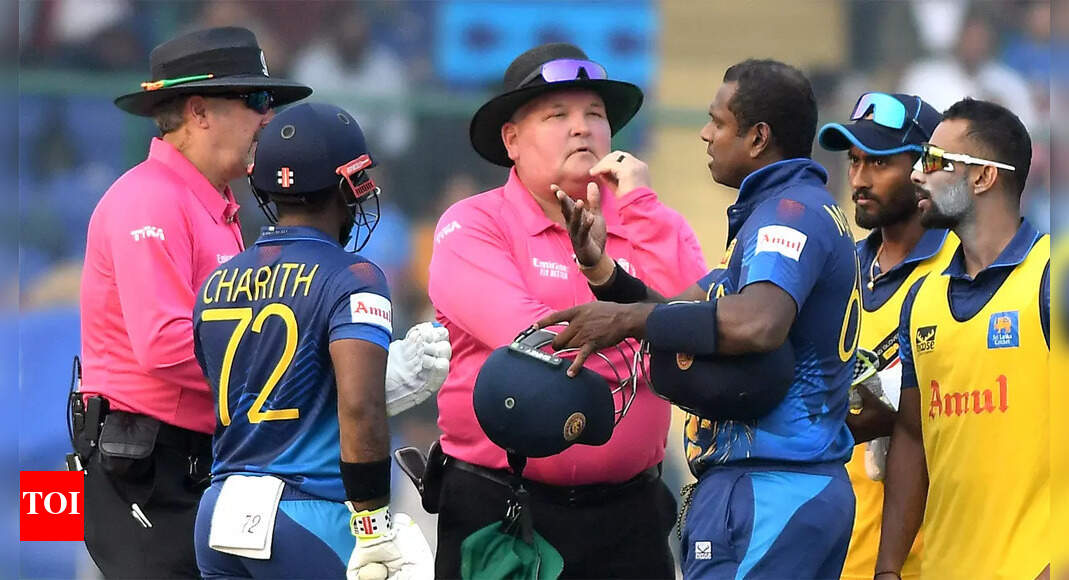 NEW DELHI:
Angelo Mathews
' timed out dismissal – first in international cricket – sparked a debate between the spirit of cricket and the laws of the game, creating differing opinions among members of the cricket fraternity.
While the host of former stars including Gautam Gambhir, Waqar Younis and Usman Khawaja termed it against the spirit of the same,
Sanjay Manjrekar
found it absolutely fine and said
Shakib Al Hasan
had every right to make the appeal.
"I don't know where it came from. Shakib was well within his right to appeal, and the umpires had to respect that. And we heard in that conversation that he (Shakib) said, 'I'm serious'. And, uh, Angelo Mathews has the right to be upset," Manjrekar said on Star Sports during the mid-innings break.
Manjrekar elaborated on the sequence of events that culminated in the decision and expressed his concern about excessive time wasting in cricket.
"The strap broke from the helmet, but that happened well past two minutes deadline. Now, you will have long term repercussions of this, and those may not be so bad for the game because I find in this sport, there's too much milling around, too much of time wasting," Manjrekar said.
World Cup 2023: Angelo Mathews becomes first ever player to be timed out in cricket
"Spirit and everything we can talk later, but now you won't see a better taking it easy and coming in his own time because there's always a danger that in the opposition team you might have a Shakib Al Hasan who will put up the appeal," he added.
Mathews became the first international cricketer to be 'timed out' after not being ready to face the ball within two minutes of the fall of a wicket against Bangladesh in a World Cup match in Delhi.
The incident occurred during the 25th over when the 36-year-old player stepped out to bat following Sadeera Samarawickrama's dismissal. However, he discovered that the helmet strap was broken and promptly signaled for a replacement instead of facing the bowler Shakib.