Sport
Rohit Sharma has been fantastic as captain and opener: Rahul Dravid | Cricket News – Times of India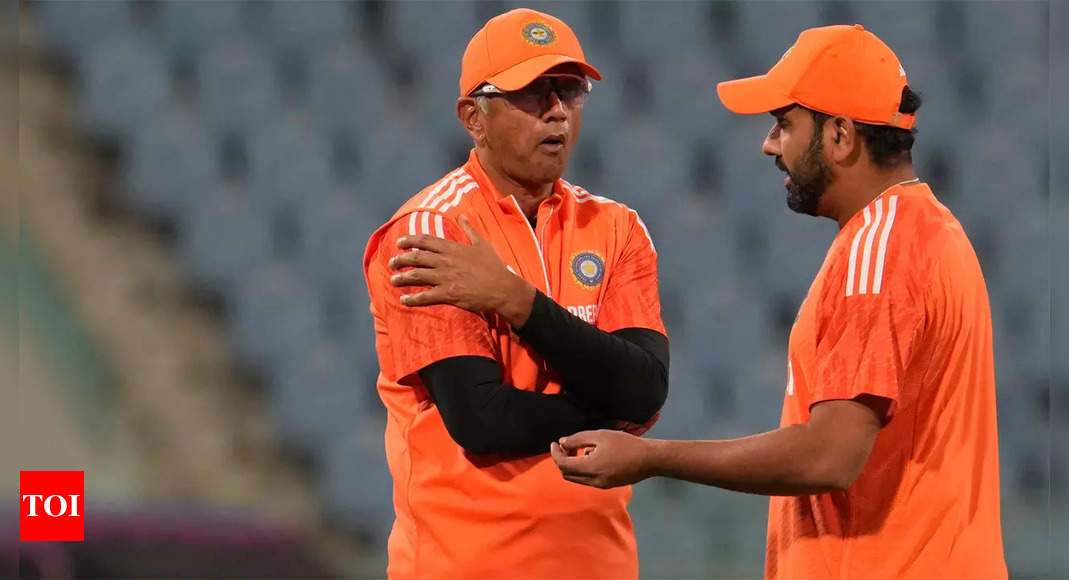 NEW DELHI: India's impressive eight-match winning streak in the World Cup can be largely attributed to
Rohit Sharma
's exceptional adaptation to his dual role as team captain and opener, according to head coach
Rahul Dravid
.
Dravid acknowledged on Saturday that Rohit has led the Indian side with finesse, seamlessly balancing the responsibilities of captaincy and delivering dynamic performances as an opener.Rohit has not only provided a commanding presence as captain but has also consistently offered explosive starts as an opener.
His remarkable contribution includes amassing 443 runs from eight matches at a striking rate of 122, effectively neutralising opposition bowlers and setting the tone for India's success in the tournament.
"Rohit has certainly been a leader. I think he's led by example both on and off the field," said Dravid during a pre-match press conference on the eve of India's final league match against the Netherlands in Bengaluru.
"There have been some games where it could have been tricky for us, but the fact that he's been able to get us to those kinds of starts has literally cracked open the game.
"It's actually has made it look easy for us and certainly made it easier for the guys who followed in that (batting) department."
Dravid said Rohit sets the example for others by imbibing the team mottos, and it has created a massive impact in the Indian dressing room.
Virat Kohli's birthday century delights fans with biryani bonanza
The former Indian captain, perhaps, had in his mind the aggressive way Rohit has opened till date in this event, a stimulant for others to follow his suit.
"We've talked about playing in a particular way. You cannot do that unless your leader buys in and shows by example. It's been terrific to see the way Rohit's done that. I think his captaincy has been fantastic. He's someone who's certainly got the respect of the group and the coaching staff," said Dravid.
(With PTI Inputs)