Sport
'Not just about one brilliant catch but overall effort': India's fielding coach T. Dilip on fielding awards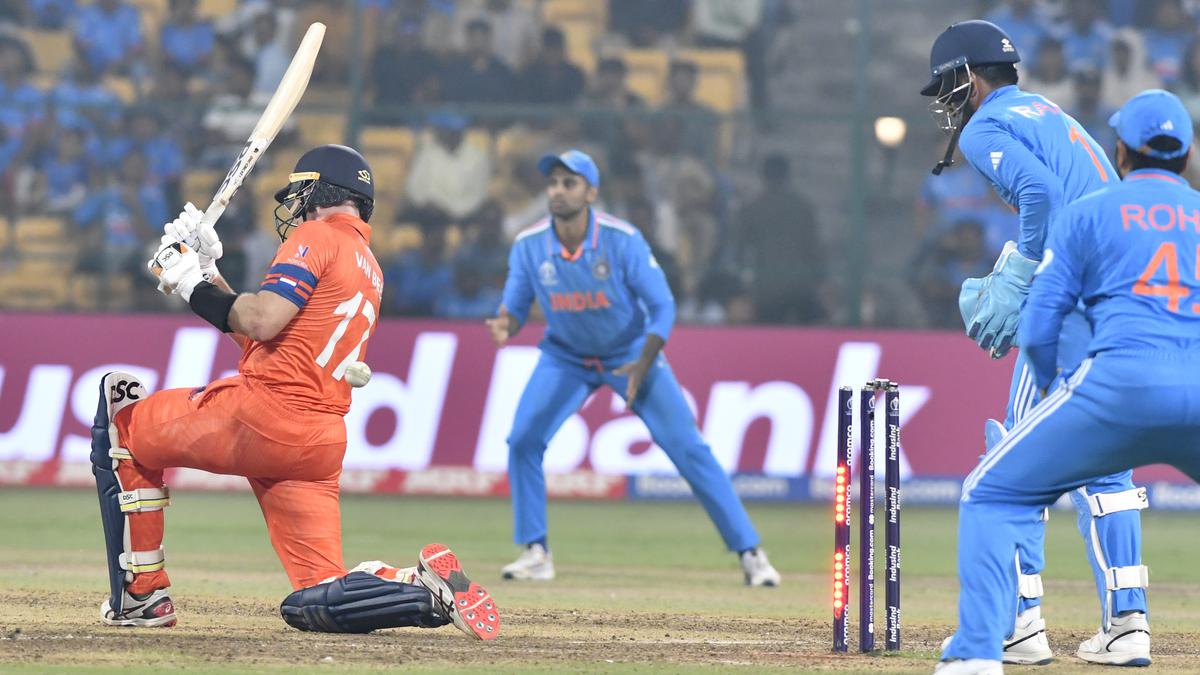 Through this World Cup, the behind-the-scenes videos of the fielding awards initiated within the Indian dressing room, has been a subject of widespread interest. India's fielding coach T. Dilip, the architect of this movement, spoke about the rationale behind these awards during the course of the post-match press conference at the M. Chinnaswamy Stadium here on Sunday.
Shortly after India defeated the Netherlands by 160 runs in the World Cup game, Dilip addressed the media. While he offered a guarded 'wait and watch' answer when asked about who is the latest winner of the fielding medal, he was more elaborate about other aspects linked to fielding and the team. "We have won nine matches and we have the momentum. We defeated New Zealand at Dharamshala and we take that as a positive and as for the semifinal, we will deal with it on game-day," he said.
What about the awards and the idea behind this concept? "Basically it is about judging attitude, yes there are statistics for catches taken but we look at the overall contribution. An innings has 300 balls, how do you handle them on the field. This is not just about one brilliant catch, it is about the overall effort. We have been doing this for a while, at least for the last four months, but only now it has gone on social media, and people have noticed it and it is heartening," Dilip said.
There remains a lingering worry about Mohammed Siraj, perhaps the weakest fielder in the unit, but the coach was quick to defend the speedster: "The bowlers are committed to fielding and they work hard. There is nothing specifically wrong with Siraj, he has put his body on the line often while fielding, shown good attitude and he will get better."