Sport
New Zealand's Henry Nicholls cleared of ball-tampering charges | Cricket News – Times of India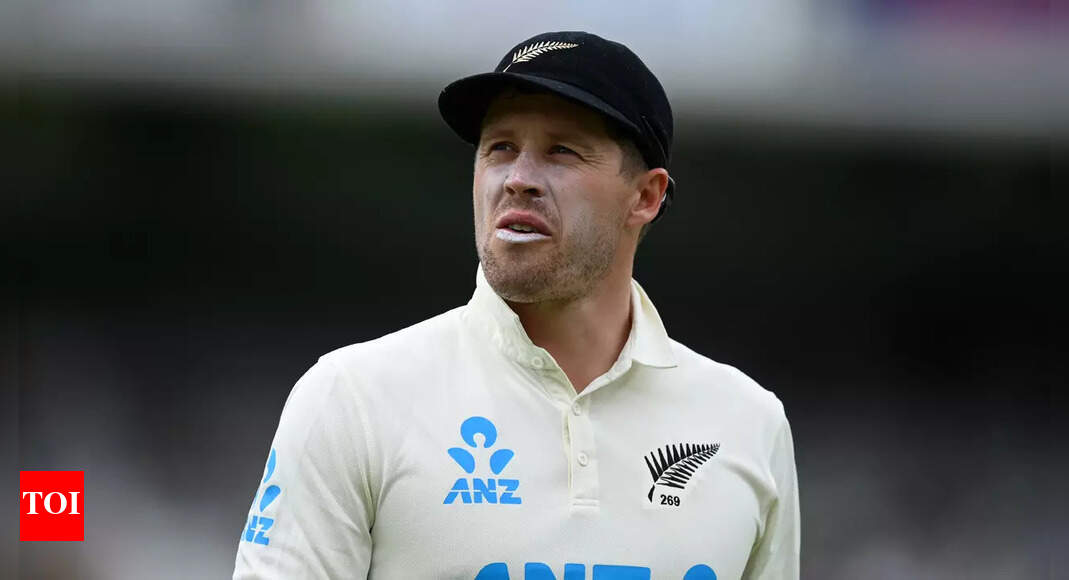 NEW DELHI: New Zealand Test batter Henry Nicholls has been exonerated of ball-tampering allegations by a
New Zealand Cricket
code of conduct hearing. The charges stemmed from an incident during a domestic first-class match last week between Canterbury, Nicholls' province, and Auckland.
Umpires reported the incident after live stream coverage seemingly showed Nicholls brushing the ball on a helmet during a change of ends on the third day of the match.
Nicholls was charged under Rule 3.1, Article 1.15 of the Code of Conduct, which pertains to altering the condition of the ball. The charge was referred to a first-class commissioner for further examination.
In an official statement released on Sunday, New Zealand Cricket announced that Nicholls has been cleared of the charge. As a result, he is now eligible to participate in Canterbury's upcoming match and is slated to join the New Zealand team for their tour of Bangladesh later this month.
The statement outlined the details of the disciplinary hearing, mentioning that independent commissioners Lee Robinson and John Greenwood assessed evidence and heard submissions from various parties, including Nicholls, match umpires Kim Cotton and Derek Walker, Canterbury coach Peter Fulton, Canterbury High-Performance Manager Ant Sharp, and New Zealand Cricket Players Association representative Evan Jones.
"The Commissioners found that neither the actions of Nicholls nor the evidence presented met the threshold required to rule a breach of the Code under Rule 3.1, Article 1.15 (Appendix A). We find the player's actions were, in fact, unlikely to alter the condition of the ball or the shape of the ball," the statement elucidated.
Nicholls, with 54 Tests under his belt, including nine centuries and 12 half-centuries, has been a pivotal figure for New Zealand. In his recent Test performance against Sri Lanka, he notably scored an unbeaten double century, further solidifying his standing in the team.
(With inputs from AP)