Sport
Muhammed Anees poised to leap out of the shadows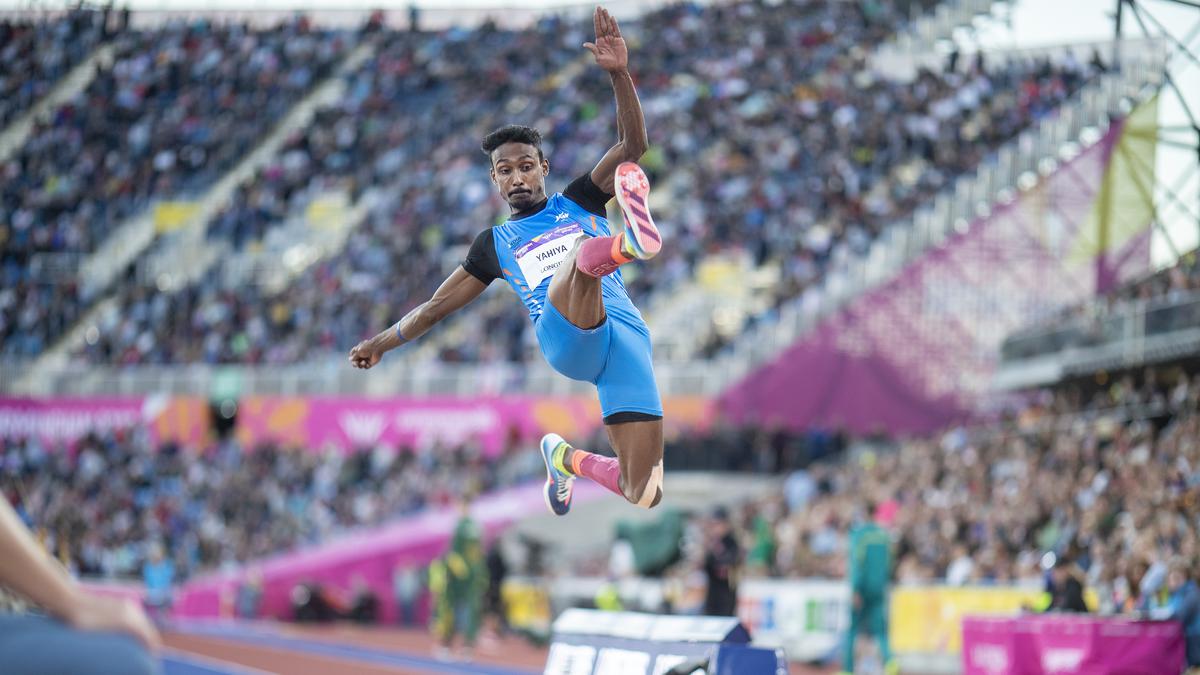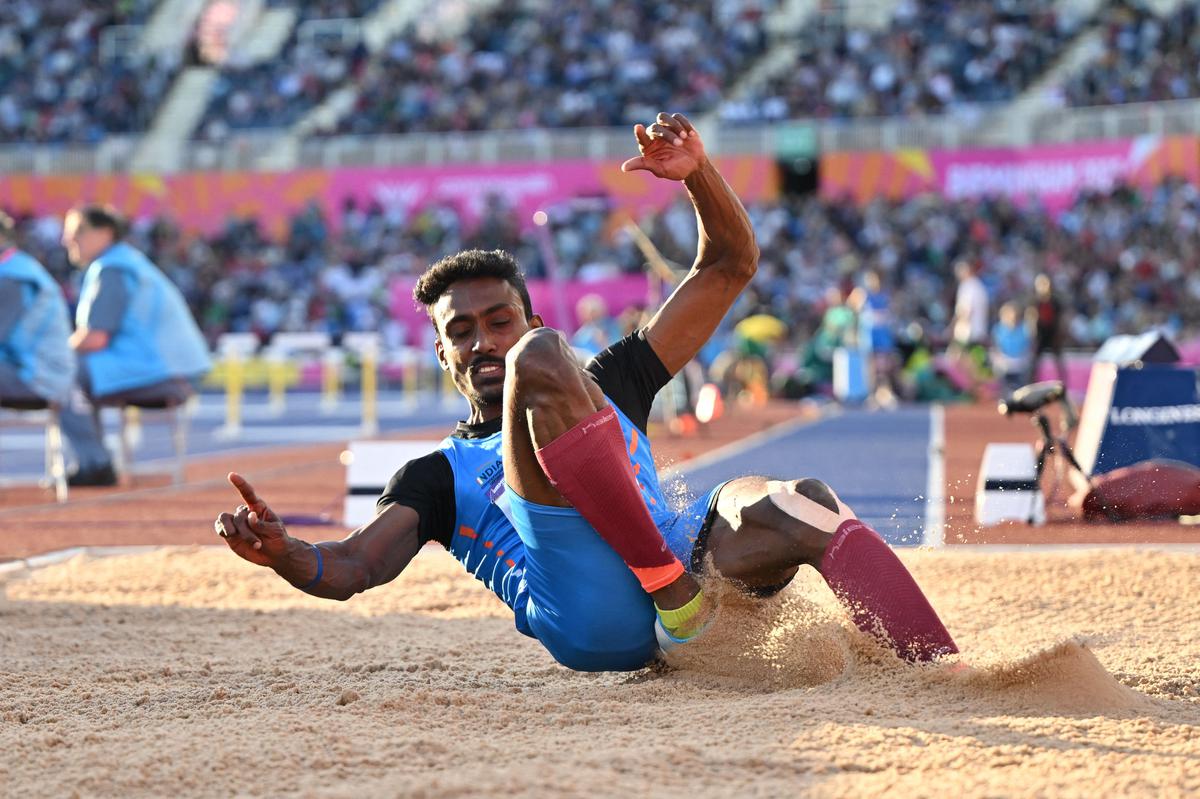 Muhammed Anees was a very active kid. And so Ansar, who had coached his older brother Muhammed Anas, felt the youngster should try out athletics too. 
But since the facilities at Kollam's Nilamel village, where he lived, were not adequate, Anees left for the Sports Authority of India (SAI) centre in Thiruvananthapuram, where he was selected at once. He began as a high jumper and sampled the 400m hurdles after a suggestion from SAI coach Nishad Kumar before a multi-event junior competition changed his life forever.
Finding his calling
"I did the octathlon and did very well in the long jump. Seeing this, my coach Nishad advised me to focus on the long jump," said Anees. "I couldn't settle down in the high jump, I couldn't get a proper arch in the Fosbury flop and so I started taking the long jump seriously."
He was almost 19 when he took to the new event but was soon producing quality. He claimed silver at the Vijayawada Junior Nationals in 2014 (7.20m). After finishing runner-up at the 2016 Inter-State Nationals in Hyderabad (7.64m), he clinched gold at the year-ending National Open.
"Somehow, 2016 made me a confident long jumper. Apart from the Inter-State silver, I also did 7.80 in an Indian Grand Prix meet [in Bengaluru] that year," he said.
With the Rio Olympics beckoning, 2016 was a magical year for many. Anas broke the 400m national record in Poland. Ankit Sharma bettered the national long jump record with a then eye-popping 8.19m in Kazakhstan. So, Anees was not short of inspiration during that period.
Surprisingly, the long jump has advanced by leaps and bounds since Rio 2016. Jeswin Aldrin (8.42m, national record) and M. Sreeshankar (8.41) occupied the top two rungs in this year's world list for months before slipping to No. 3 and 4. This year alone, three men — V.K. Elakkiyadasan (8.09), P. David (8.05) and S. Lokesh (8.02) — entered Indian long jump's 8m club.
Anees joined this club at the 2021 Federation Cup in Patiala and now has a personal best of 8.15m, which first came in March 2022 at the Indian Open Jumps Meet in Thiruvananthapuram. That placed him fourth in the all-time Indian list behind Aldrin (8.42, 2023), Sreeshankar (8.41, 2023) and Ankit (8.19, 2016). He now has four 8.15m jumps to his credit, including the one that fetched him gold at the season-ending National Games in Goa.
Injury woes
The 27-year-old, a havildar with Kerala Police, had been hit by injuries this season. He struggled to touch 8m for a large part of the year before returning to form in Goa.
"First, I had knee pain, I did not recover well and then I had hamstring and popliteus muscle issues," he said. "But there were meets one after another so I did not get much time for recovery. Thankfully, I was free of injuries at the National Games."
While Sreeshankar and Jeswin stayed away from the National Games, weary after a long season, Anees was chasing a big target in Goa.
"I was confident of qualifying for the Olympics [entry standard 8.27m], that was my goal. Had I not been confident of making the cut, I would not have gone to Goa. Unfortunately, it did not happen. I was in 8.30-plus form but I couldn't get it," said Anees.
"I couldn't get the runway correctly and couldn't find the josh [stimulation] of the meet fully because many of the top guys were missing. When it gets tough, you are under pressure and that is when you can pull out your big jumps."
Anees, who was fifth in the 2022 Commonwealth Games (7.97m), is now being coached by Anoop Joseph, a national camp coach who guided Ancy Sojan to the women's long jump silver at the Asian Games.
"I think I can do 8.30-plus, that is the plan," said Anees. "I'm not just looking to qualify for the Olympics, I'm also hoping to do well in Paris. In the long run, on a perfect day, I feel I can do 8.45m or more. In fact, at last year's Federation Cup at Thenhipalam, I had a small foul in one of the jumps but it was close to 8.40m."
Athletics fans leapt in excitement that day as Aldrin (8.26m and a wind-assisted 8.37m, +4.1) and Sreeshankar (8.36m) produced world-class jumps, lighting up Thenhipalam.
Anees feels the presence of Sreeshankar and Aldrin has done a world of good for long jump in the country.
"Only if you have somebody in front of you can you think of getting past him. If you don't have anybody ahead of you, instead of competing in India, you will have to go abroad for competitions. 
"But the main problem is, sometimes we peak early, especially when we have just two entries at events like the Asian Championships and Asian Games [three can qualify for the Olympics and Worlds]. And because of that, we are unable to produce our best jumps during a major competition.
"We cannot be at our peak in all competitions. If we peak early, and if we get a good gap, we can recover well, and then slowly get back to good form. If we have a competition [a qualifying meet] three months before a major meet that would be ideal."
What the future holds
Anees, who qualified for last year's Worlds in Oregon through the world rankings route, plans to train in India next year and go abroad for some competitions before the Paris Olympics.
"We need to go abroad because most of the Indian competitions are 'F' category events which offer fewer ranking points. We need to compete in 'B' or 'C' category meets, which offer more points and make it easier to qualify for the Olympics through the world rankings route," he said.
Coach Anoop Joseph feels Anees, who is supported by the GoSports Foundation, is a work in progress.
"His speed has to improve a little more, he missed a lot of training because of the injuries. And some corrections in technique also need to be done, especially in the landing phase. And sometimes his upper body goes a bit too much to the front while taking off," said Joseph.
With Anees poised to jump up a rung soon, next year could see three of India's all-time best long jumpers battling it out on the road to Paris. And as the country's No. 2 athletics event behind the javelin — in terms of medal potential at the majors — the long jump is set for an exciting future.