Sport
Mohammad Kaif: 'One-sided affair if Pakistan play India in World Cup semi-final' | Cricket News – Times of India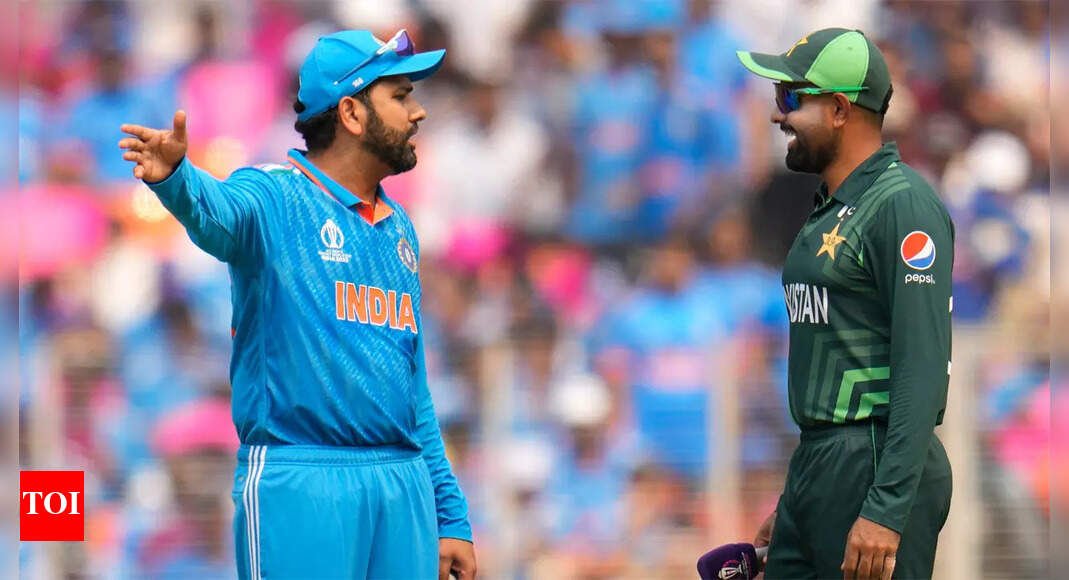 NEW DELHI: Pakistan's back-to-back wins against Bangladesh and New Zealand gave their faltering campaign a much-needed impetus and boosted their chances of qualifying for the semi-finals of the World Cup.
The fourth and final spot in the top four is currently contested by three teams: New Zealand, Pakistan, and Afghanistan. Should the 1992 champions successfully secure a spot in the semifinals, they would face off against India, as the hosts have secured the leading position in the standings.
The first-ranked team will be up against the fourth-placed team while the second and third-ranked teams will square off against each other.
Former India batter Mohammad Kaif feels Pakistan have a chance to reach the semifinals but their match against India, as history suggests, will turn out to be a one-sided affair.
"They can reach but it will be a one-sided affair. I am opening the pages of history, what has happened. India have defeated them easily. However, Pakistan have the chance. If they play a good match and defeat England, the net-run-rate issue will be there, so they can reach there with a big win," Kaif said during a discussion on Star Sports.
World Cup 2023: Circumstances in which India and Pakistan can clash in the semi-finals?
Pakistan play their last league match against England on November 11, after New Zealand conclude their round-robin campaign against Sri Lanka on November 9.
If New Zealand lose to Sri Lanka and Pakistan win against England, Pakistan will move to 10 points, surpassing New Zealand's 8 points. However, Pakistan would also hope for Australia and South Africa to defeat Afghanistan to prevent them from reaching 10 points.
If Afghanistan win one of their remaining matches, both Pakistan and Afghanistan will have 10 points, and the net run rate will determine the semi-finalist. In the unlikely event that Afghanistan beat both Australia and South Africa, they will reach 12 points and secure a spot in the semis.