Sport
Keep learning new strokes rather than focusing on becoming complete batter: Virat Kohli | Cricket News – Times of India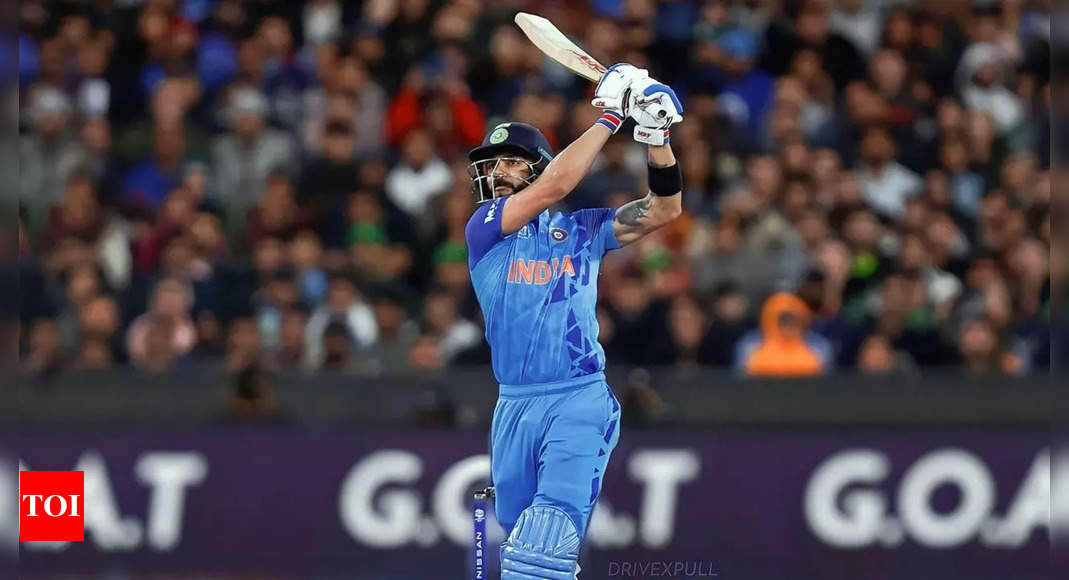 NEW DELHI: Prioritize learning new strokes rather that focusing on completely on technique, said batting virtuoso
Virat Kohli
as he relived his iconic shot off the Haris Rauf during his match-winning unbeaten 82 off 53 balls against Pakistan at the 2022 T20 World Cup in Australia.
The 35-year-old Kohli as time and again showcased his supreme abilities to produce special shots, including one he smashed Pakistan pacer Rauf at the T20 World Cup last year.
"There is one thing that is practice on technique and on skill. There is one where you think about techniques that you can use to win the match or if I can play like this, this is an improvement for sure. A lot of people don't know this about improvement of batting," Kohli said on a Star Sports show.
"Improvement happens when you think what can I add to my game to win the match. You don't do it to become a complete batsman. Very few people know that to technically look good you don't practice; it is so that I can learn a new shot and I can score runs for the team and win the match.
"I can cover all the spaces and score runs, and that should be the motivation," said Kohli.
Recalling the straight six off Rauf on October 23, the shot that broke the internet, Kohli added: "I have seen this a lot of times, but these small things in the middle, these are very special because obviously, you have lived these moments but you haven't seen it again.
"Just those little moments are something that I feel very nostalgic about, and in a good way. Till this date, I don't know how I pulled off that shot but it happened."
ICC World Cup 2023: India beat New Zealand by By 4 wickets in Dharamshala
(With inputs from PTI)