Sport
Kane Williamson will know how to tackle Kuldeep Yadav, says Sunil Gavaskar | Cricket News – Times of India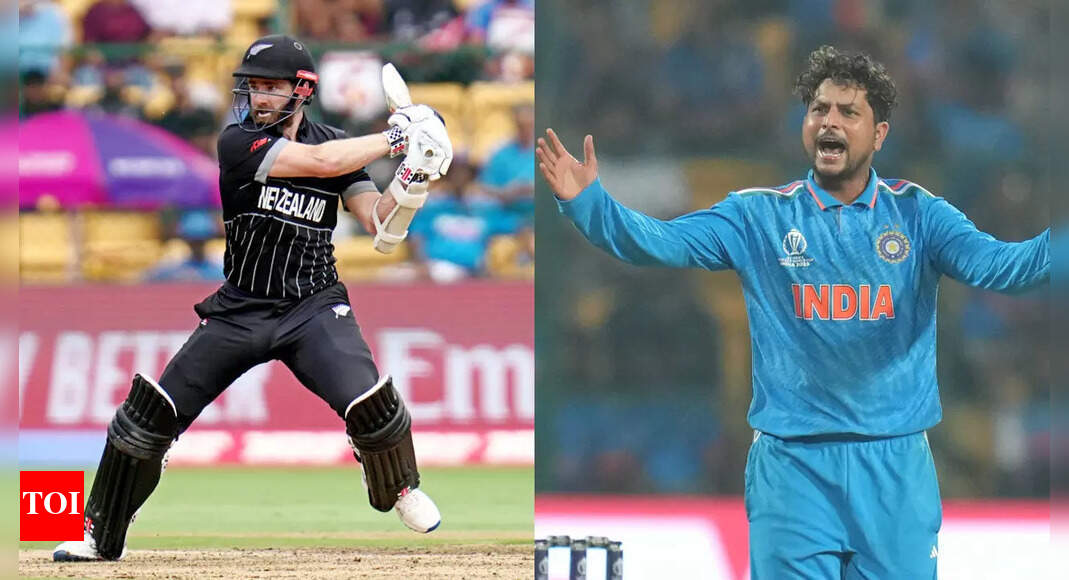 NEW DELHI: During this
World Cup
, India's formidable pace attack has often been successful in dismantling opposition line-ups. However, on the occasions when the pace bowlers faced challenges, India's spinners stepped up to the task.
Nevertheless, as the first semi-final against the in-form hosts approaches in Mumbai on Wednesday, batting legend Sunil Gavaskar suggests that New Zealand's captain,
Kane Williamson
, may pose a unique challenge.Gavaskar emphasises Williamson's adept footwork and strategic approach, expressing confidence that the Kiwi skipper will handle the Indian spinners, including the unorthodox Kuldeep Yadav, with ease.
Gavaskar's assessment implies that Williamson's skill set might prove to be a significant factor in the upcoming crucial match.
"He's such a great player; it doesn't matter if he's come out from a big break and he's scored runs. So, I don't think it's going to make much of a difference," Gavaskar said on Star Sports.
"He uses his feet really well to go down the pitch to smother the turn if needed; he then goes and uses the crease as well. So, he's a very good player. I don't think he is going to be fussed about playing Kuldeep; he will know how to tackle him."
Gavaskar highlighted that Williamson's performance in this World Cup goes beyond just technical expertise and refined strokeplay. The affable New Zealander has not only demonstrated his cricketing finesse but has also showcased a willingness to take the aerial route, a departure from his playing style in the 2019 avatar.
This adaptability in Williamson's approach suggests an evolution in his game, making him a more versatile and unpredictable batsman in the current tournament compared to his past performances.
"If needed, you don't want to hit him for boundaries; just work it away for six singles if that is required. Then, six runs an over is a good scoring rate by any standard, so he will look to do that.
"When the boundary ball comes along, he will hit the boundary ball, so we've seen his willingness to take more risks. We haven't seen that side of Kane Williamson maybe in 2019, but here, we have seen him take the aerial route.
"He got out on a shot for a 100 the other day; he got out on 95, but that's because he had taken the aerial route, and he will probably look to do that against Kuldeep Yadav as well," Gavaskar concluded.
As the stage is set for a semis showdown between India and New Zealand, Team India is widely regarded as the favorite in a rematch of the final four clash from four years ago in the 2019 edition.
Securing their spot in the semifinals, India was the first team to advance to the final four, with South Africa and Australia following suit. The Black Caps secured the last semi-final slot.
India vs Netherlands WC: India crush Netherlands by 160 runs
India's dominant performance in the World Cup is noteworthy, having gone unbeaten in the tournament so far. They emerged victorious in all nine of their league matches, making them the only team to achieve this remarkable feat in the current edition of the tournament.
This unbeaten streak establishes India as a formidable force heading into the crucial semifinal encounter against New Zealand.
(With PTI inputs)