Sport
'It is easy to give advice on TV': Babar Azam denies Pakistan captaincy has affected his form at World Cup – Times of India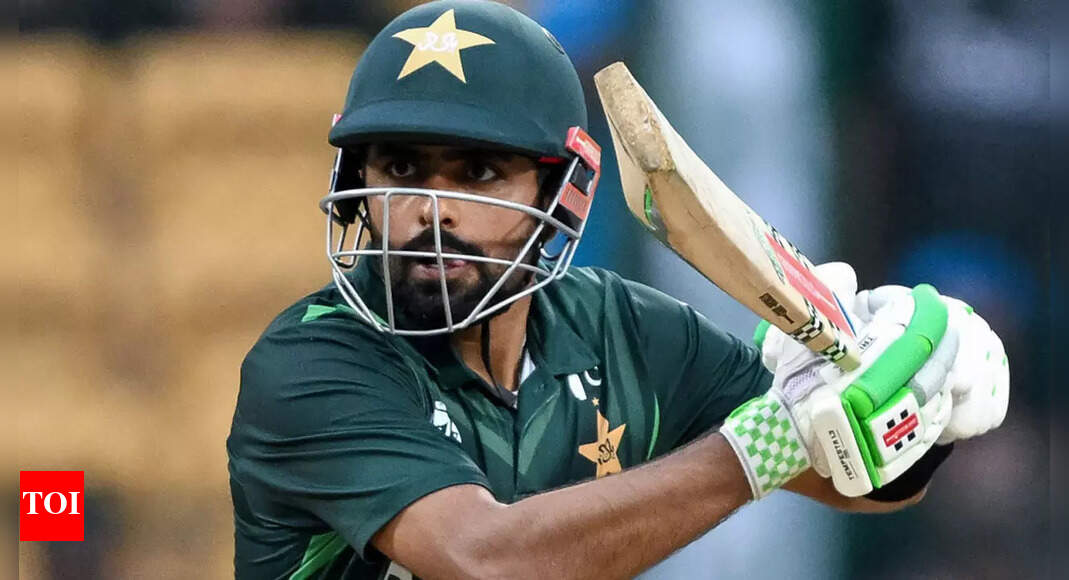 NEW DELHI:
Pakistan
skipper Babar Azam dismisses the notion that the responsibilities of captaincy have affected his batting performance at the
World Cup
. Unfazed by uncertainties about retaining the captaincy after the tournament, he remains focused on the immediate task at hand.
Pakistan, the 1992 champions, currently stand fifth in the points table and face a daunting challenge to reach the semi-finals in their last group match against England, who have already been eliminated.
To secure a spot in the knockout stage, Pakistan not only need to match New Zealand's five wins from nine matches but also significantly improve their net run-rate.
In the final group game against England, if Pakistan bat first, they must defeat England by at least 287 runs to surpass New Zealand in net run-rate.
Although this seems like a formidable task, Babar remains committed to leading his team to a victory, focusing on finishing the group stage on a positive note at Eden Gardens.
Despite widespread speculation about his future as captain, Babar deflects such discussions and directs his attention to the immediate cricketing challenges.
"Once we go back to Pakistan … we will see what happens," the 29-year-old told reporters on Friday. "Right now, I am not focusing on this. My focus is on the next match."
Despite entering the World Cup as the top-ranked ODI batter, Babar's performance with the bat has been eclipsed by three of his teammates, boasting an average of 40.28. Additionally, criticism has arisen from various quarters, with some former players finding his leadership uninspiring.
In the tournament, Babar's highest score of 74 occurred during the unexpected loss to Afghanistan. However, the 29-year-old captain refutes the notion that his leadership responsibilities are negatively impacting his batting form.
"I have been captaining my team for the last three years and I have never felt pressure," he said.
"I have not performed the way I should have in the World Cup, that's why people are saying that I am under pressure.
"Over the last two and half or three years I was the one who was performing for the side and leading the team.
"It seems everyone has an opinion on me – he should be like this, or like that. If someone really wants to advise me, I think everyone has my number. But I guess it is easy to give advice on TV."
ICC World Cup 2023: New Zealand beat Sri Lanka, are almost through to the semifinals
(With Reuters inputs)