Sport
It hurts a lot: Jos Buttler on England's early exit from World Cup | Cricket News – Times of India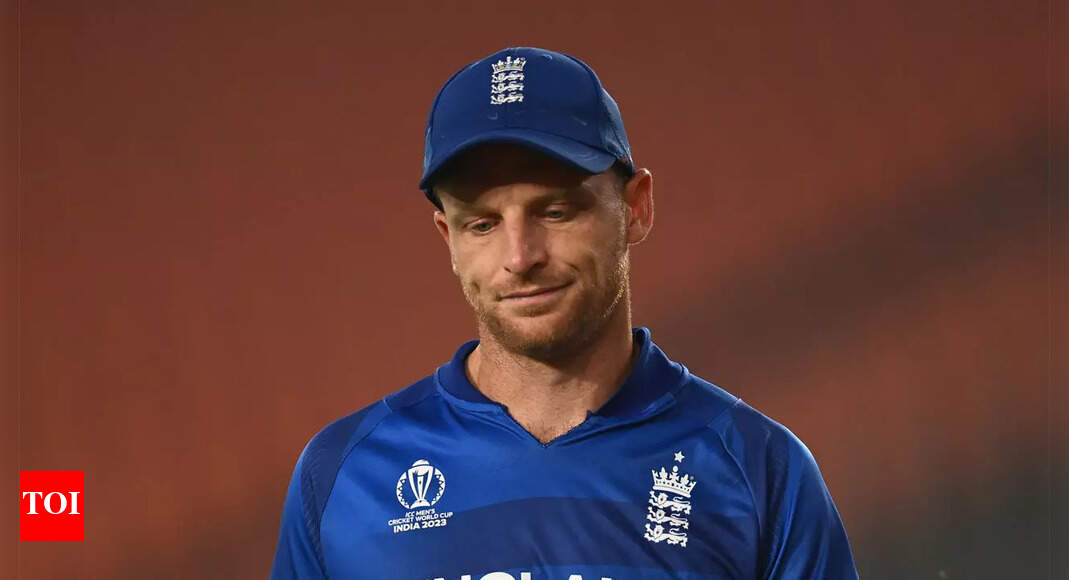 NEW DELHI: As defending champions England suffered an official exit from the World Cup on Saturday, it left skipper
Jos Buttler
licking the wounds.
With a disappointing 33-run defeat to Australia, England marked their fifth consecutive loss in the tournament, ultimately sealing their premature departure.
The campaign was a bitter disappointment for a squad that boasted numerous match-winners and had bossed the competition just four years ago.
"It hurts a lot. We certainly haven't done ourselves justice. Wanted to have a real go at it. Incredibly tough to reach those highs (winning in 2019) and everyone knows the work that goes into that. Feel like we've let people down. You wear that on your own shoulders," said Buttler at the post match presentation.
England had their moments in the chase of 287 but fell short in the end.
"Yeah, thought so (on chasing 287), could have been better — frustrating partnership between Zampa and Starc, could have finished it quicker. Having come up 30 runs short, there's certainly areas we can find those 30 runs."
Buttler's own form has also let the team down and he was the first one to admit.
"I think it was the right shot to play, execution was off. Felt that was the time to throw something back at the opposition," he said referring to his mistimed hit that was caught and long off.
"My own form has been the biggest concern. I came in in a great place, but my own form has really hurt us."
England, who are at the bottom of the table, will now look to win their remaining two games for a spot in the 2025 Champions Trophy. Top seven in World Cup and hosts Pakistan get to play in that competition.
"Only way you can get back into form is keep going. The longer it goes on, the closer you are to coming out of it," he said.
(With inputs from PTI)