Sport
IPL contract will be next level for Netherlands players after World Cup show: Coach Ryan Cook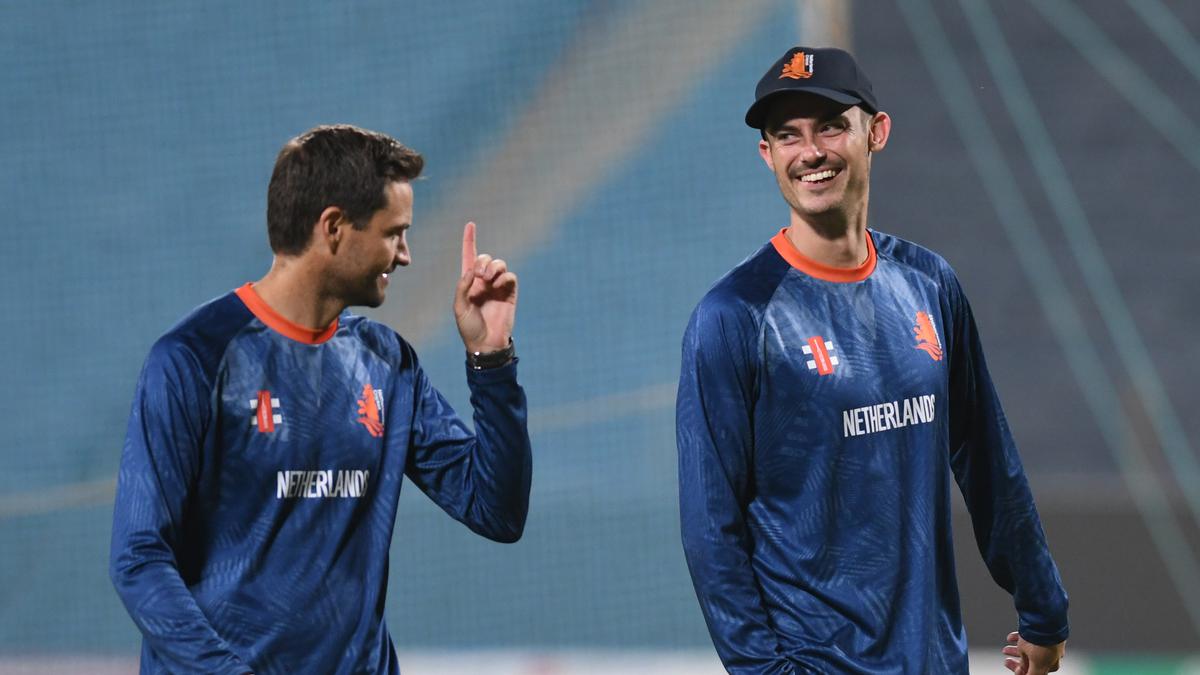 The spirited Netherlands have given a good account of themselves in the World Cup and their coach Ryan Cook on Saturday hoped that some of the players might have evoked interest among the IPL franchises ahead of this year's auction.
Netherlands are 10th on the points table with four points but they have scored memorable wins over semi-finalists South Africa and Bangladesh in the tournament.
The player auction ahead of the IPL 2024 will be held in Dubai on December 19, and Cook said being part of the league will be a huge step-up for his players.
"IPL would be a great experience for our players and that would be sort of the next level. But even just any of the other leagues as well would be welcomed from the players' point of view – the experience that they can gain in that space," said Cook during his pre-match press meet ahead of the match against India here on Sunday.
Cook pointed at the quality and availability factors as two reasons for the leagues to increasingly look at Dutch players.
In the past, only two Dutch players have played in the IPL – all-rounder Ryan Ten Doeschate, who played for KKR and left-arm quick Dirk Nannes.
Spinner Roelof van der Merwe, who now plays for the Netherlands, too had appeared in the IPL for the Royal Challengers Bangalore, but during that time the left-arm spinner was a South African cricketer. Nannes was playing for Australia when he played for RCB in IPL.
"Our fixture list is such that most of the leagues that are played, our players would have full availability. Sometimes the auction depends on who's available and who's not available. I think mostly in our cases, we're always available.
"I think a lot of the players have stood up here. Some of the top wicket takers in the tournament, some guys have really shot nicely with the bat in specific parts, which I think would be very attractive to lots of different leagues," said Cook.
The Dutch coach was excited to take on India and he expected India to come hard at his team.
"They're playing really good cricket at the moment. They've won all the matches pretty convincingly. I don't see them taking their foot off the pedal in any way going into the semifinals and into the finals. We would be showing them the same courtesy as well.
"So, we have great respect for India and the players within there. I'm sure that they will show the same respect to us and play a great game of cricket. It'll be a great occasion on Diwali at the Chinnaswamy," he added.
However, Cook admitted that having no cricket to play after their qualification to the World Cup has hampered their preparation for the big event.
After their qualification for the quadrennial showpiece in July this year, the Netherlands had to satisfy with a few warm up matches against Karnataka senior team in Bengaluru and the pre-tournament side games.
"I think we had a situation where after the qualifiers we had no cricket. We just had Karnataka that we played against. Probably in hindsight, we missed a couple of fixtures to refine our skills.
"And those two games were really good, but probably not quite enough preparation for a World Cup like this. And that was no fault of our own," said Cook.
However, Cook looked back at their extended time in Bengaluru for practice matches with a lot fondness.
"I wish that everyone could have seen [Shariz] Ahmad's face yesterday. It was a dream come true for him. It was like watching someone arrive at Lords. He's an RCB supporter.
"All he wanted to do was to hit a six at the Chinnaswamy, which obviously he did in the nets. Yeah, we've loved Bangalore. It's very welcoming. We really like Bangalore as a city," said Cook.