Sport
INTERVIEW | This World Cup is an advert why ODI format should stay as it is, says Viv Richards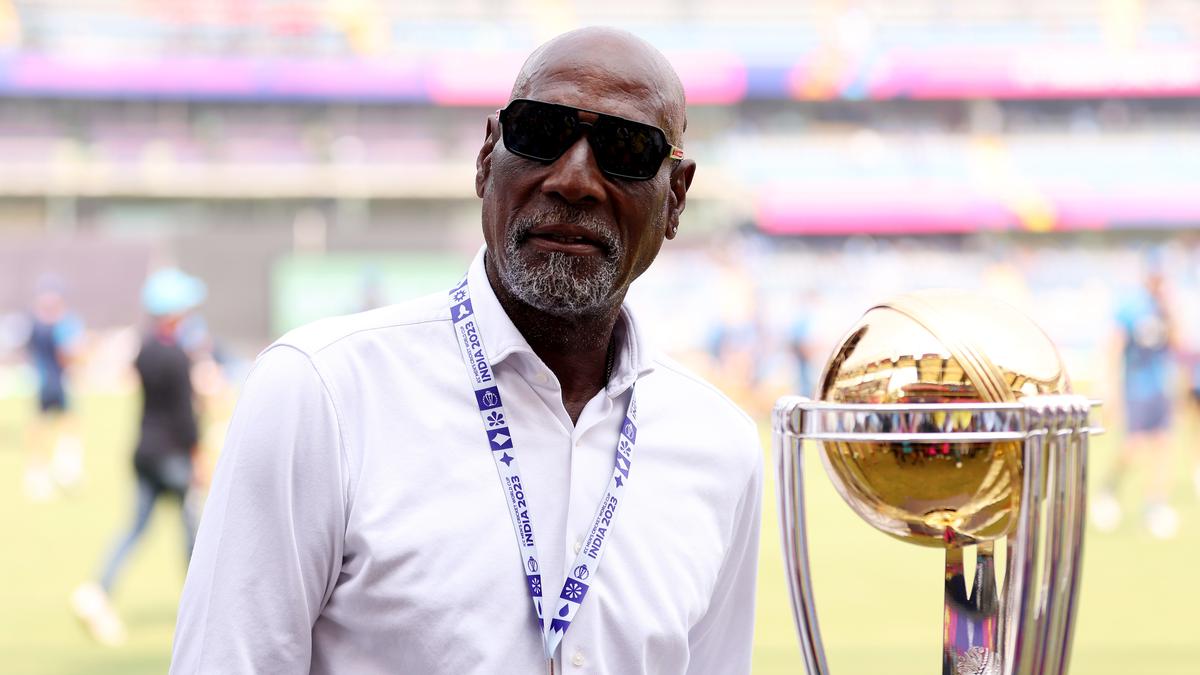 The future of ODI cricket has been the most-debated topic before and during the World Cup. Sir Viv Richards shared his thoughts on why the 50-over format should remain intact.
Have you liked the World Cup? Your take on the future of the ODI format?
Oh, yes! So I am hoping that the 50-over stays because there has been talk that they are looking at whether or not (to persist with it). But from what we have seen so far in terms of just the play and the excitement, I am a fan of what I have seen and I am hoping the 50-50 format stays.
From a cricketing standpoint, what is it about this format you believe it should survive?
This is the most important format of the game that you can find after Test cricket. It gives players an opportunity, 50 overs to get themselves in. That's enough time. In order for you to accomplish your innings and from what we would have seen as well, we look at some of the scores in the World Cup thus far. They have been highly impressive and exciting… if anyone starts thinking about this now, I just believe it will just be ludicrous because I am hoping that this is here to stay for quite some time. This particular World Cup, in a sense, would have sent that message that would have been the greatest advert for why this particular tournament should remain.
Without this format, do you think that switching to T20 from Test cricket and Tests to T20s would be difficult?
It would be. I just felt that it's like golf, we have various formats. You know you try and let that be played out at some point, and if you ask maybe the individuals who appreciate it, they will tell you. I am hoping that they will give you an honest answer that this 50-50 stuff is the next best thing to the greatest tournament that can be played after Test cricket. Test cricket, it's just (right up there), because we all know the substance of Tests.
I don't think we would want individuals going from Test matches because some are still not wanting to play the five-day version.
A lot of talk is also surrounding whether the format needs to be tweaked slightly, make it 40 overs a side or make it four innings of 25 overs each. What's your take?
Listen, listen. You know what? Sometimes we upset the apple cart and anyone that tells me what they would have seen so far in this particular World Cup, you have guys scoring the amount of hundreds scored, the double hundred as well in the circumstances. This World Cup, in itself, is an advert why the tournament should stay as it is.
Maxwell was good, right?
It's great. Where on earth in the modern day, would you have heard the guy scoring 200 in especially the circumstances — at 90-whatever for seven — and still getting it done. Just from that particular outing for me, the 50s should remain because look at the de Kocks, the Kohlis, the Markrams, you look at it. It is the best format after (Tests) and then when you have accomplished, maybe, the 50-50 stuff, you can just have the greatest fun.
Then there's the T20 which is professional fun. I do believe we have it in the right perspective at the moment for those who want to play Test cricket. That to me is the foundation if you want to go further.
Some of the players themselves are saying they don't want to play the 50-over format any longer…
Some are lazy, I guess. Even before you would have heard that particular comment, there are some who already would have given up, would rather give up Test matches.
Who would give up the 50-50, and that was the argument the day before. I hope common sense prevails.