Football
INTERVIEW | Sport is a real tool for change, says David Beckham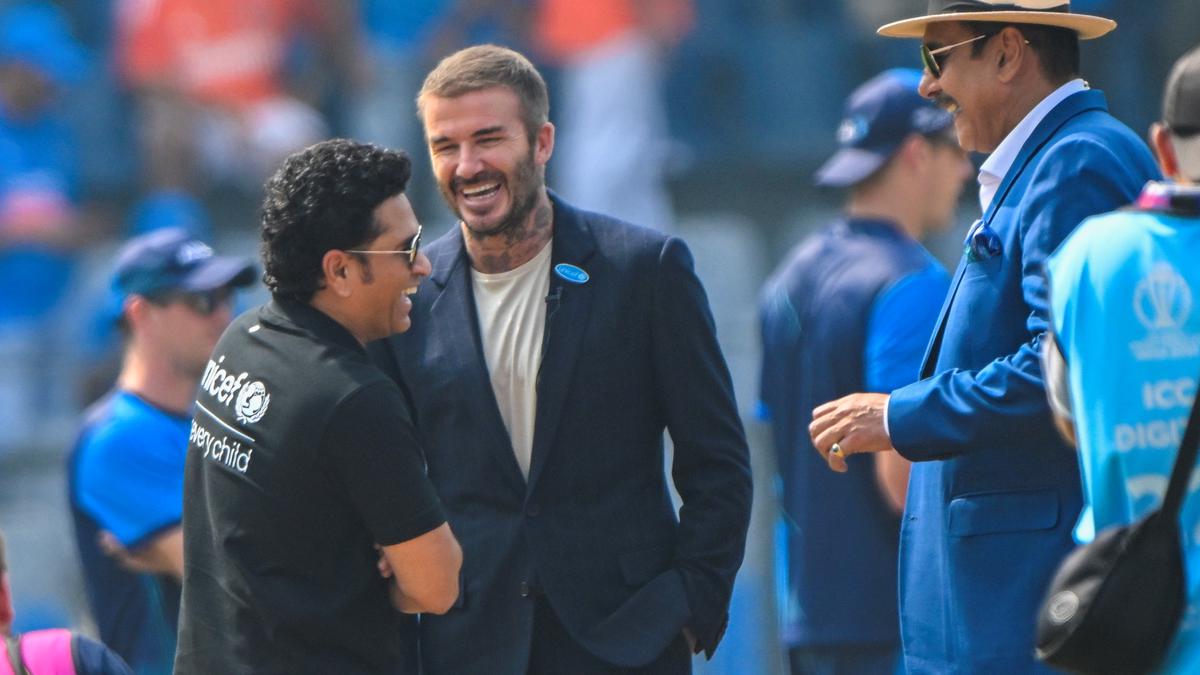 He has travelled to India as a UNICEF ambassador and to watch his first cricket World Cup game — the first semifinal involving India and New Zealand. But David Beckham's eyes glitter as much while discussing his involvement with the youth of India as while discussing football.
He still refers to Manchester United as "us" and "we". The legendary footballer discussed all things UNICEF and football during a brief chat with The Hindu on Wednesday.
Now that you have spent some time in India, what's your initial feeling? Is your coming to India too late or too early?
I don't think it's too late or too early. I always feel that there can be change and there also has been progression here. This is my first time visiting India. I can't believe I have never been to this country before. It's a country that I have always wanted to visit, but for some reason I have never been able to.
People welcomed me with open arms, but I have seen a lot of good. I have seen a lot of change and people that I have spoken to feel that there has been progression, but there is still a lot to be done. That's one of the reasons why I am part of UNICEF.
It's one of the reasons why I am here. It's one of the reasons why we have visited different places in Gujarat when I went to the university to meet different young kids. And I went to a couple of different villages and a women's programme down in this incredible place, and that for me was encouraging.
There is more to India and David Beckham than just the film. Have you been able to interact with any fans so far?
Not so many fans at the moment. My time really has been spent with certain government officials, and new and old partners for UNICEF, so we have jumped from one place to another. The important part of my visit was to meet these young innovators, to meet these young children, to hear from them because people need to hear from the children and children need to know that they have a voice.
That was the thing that I saw yesterday. It's the one thing that I was encouraged by yesterday. The fact that so many of the young girls and boys that I met actually had a real vision of what they want to change. They spoke with the confidence that encouraged me a lot.
Since you are referring to children and India is such a young country, how critical is sport to influence young minds in a positive way?
The one thing that I have noticed over my career and over my travels is sport has the power of change, whether it be football, whether it be cricket, basketball, whatever… sport is a real tool for change. I have seen it when I have gone to different places, different villages.
When I take a football with me and kick a football around with these young kids for 20 minutes, 40 minutes, two hours, they forget about everything that's going on, so that part of it is great. Sports brings team building, confidence, focus, discipline, and enjoyment. That is one of the biggest things that sport can bring.
It breaks down barriers, there are a lot of barriers that need to be broken, not just here in India but around the world. Gender equality is something that we have all been striving for. One of the things that I loved about meeting these young girls that I met yesterday, they are all striving for that gender equality. It was encouraging to see.
Messi's move to Miami. We have seen how MLS suddenly got so many eyeballs. What can one actually expect from Inter Miami since you have been an integral part of MLS?
In all honesty, there were a few reasons why we wanted to bring Leo Messi to Inter Miami. Firstly because I want to win a championship and I want it to be the best team in America. But more importantly, we want to inspire the next generation of football players, soccer players in America.
It wasn't just to bring Leo to Miami, it was to bring Leo to the MLS, to bring him to America, to then inspire the next generation of players. We are very lucky to have a player, the best player in the world, in our team.
Also read: Miami and MLS roll out the red carpet for their Messi-ah
And we are very lucky to have a World Cup winner in our team, and he has already made a huge difference to not just the team, to our city and to America. That excitement of having Leo Messi in America has been incredible.
European clubs have been partnering with Indian football clubs for a decade now. India captain Sunil Chhetri represented the Kansas City Wizards in 2010. How does MLS view the Indian football market and the Indian football ecosystem overall in terms of potential and strategic partnerships?
It's one good thing that I have seen about these new leagues that are growing, bringing different players in. People said to me recently, do you like the competition? Absolutely, because it's good for the game and whatever is good for the game can only be good for the sport going forward with any partnerships with the Indian League or Indian players. We are always looking for players to bring into our team, into our league, and all leagues around the world are exactly the same.
We saw the England manager Gareth Southgate being criticised for Jordan Henderson's inclusion after his recent club signing. You have been in a similar situation when you went to the MLS. Should playing in a so-called lesser quality league impact national selection?
No, I don't think it should. If you are a trusted player, wherever you are playing in the world, there is a reason why you have been in the England squad for the amount of time that you have been in the England squad. Not because you are lucky, it's because you are a good player.
At the end of the day, it doesn't matter what league you are playing in, what level you are playing in. If you are playing at a level that is high enough to play for your country, then you should be able to play for your country. There will always be that criticism of players.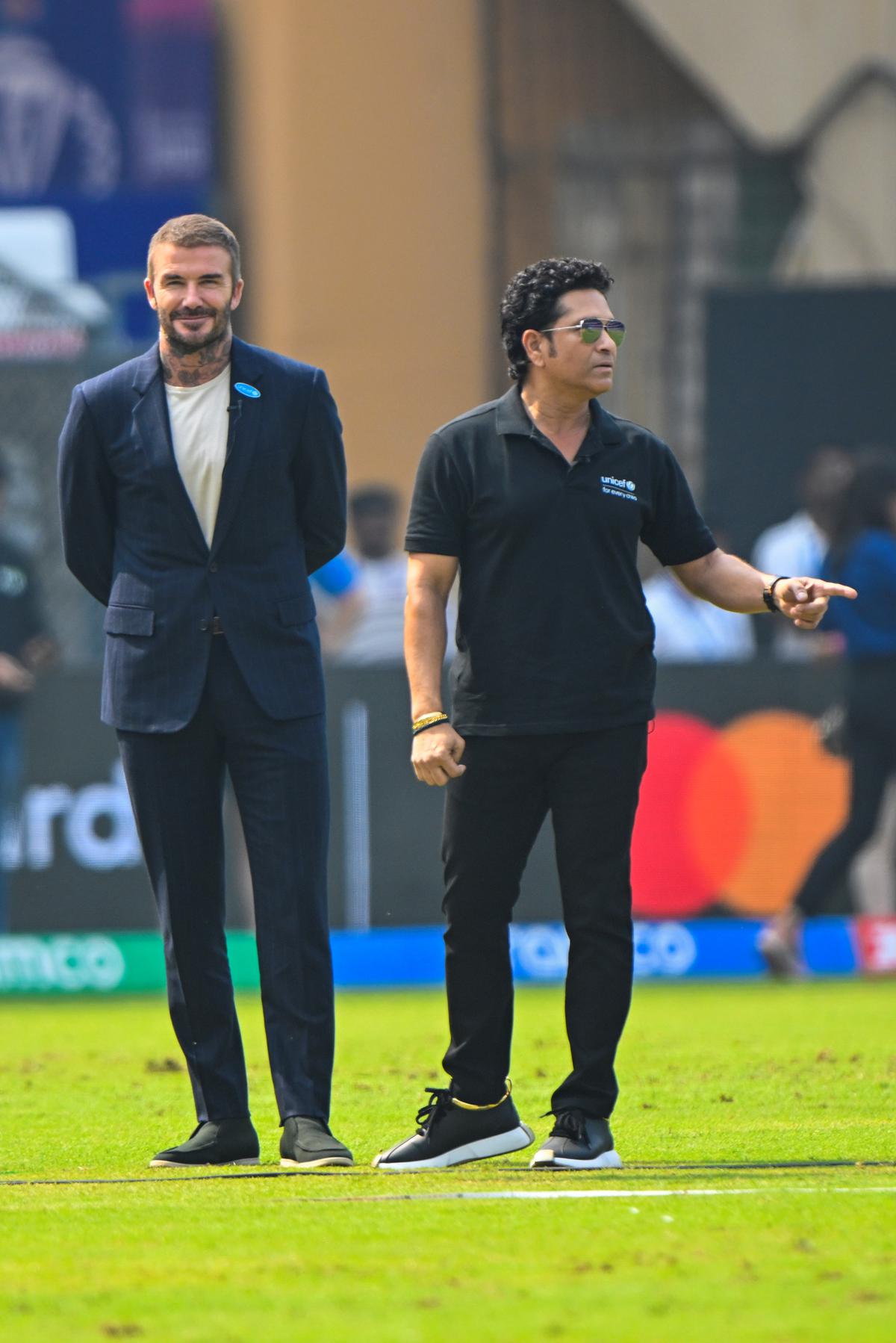 I had it when I first moved to America, I then worked my way back into the England squad, and I stayed there until I didn't play for my country. But playing for your country is the most important thing as a footballer. I loved playing for Manchester United. I loved playing for Real Madrid and all the players that I have in the teams that I have played for. Playing for my country was the most important thing to me.
You mentioned the club. It's been a decade now since Manchester United won a league title.
Don't remind me.
Ever since Sir Alex Ferguson retired in 2013, there have been several false alarms. Have you ever considered putting your hand up and getting involved in the set-up?
Of course, every single day. I am a true Manchester United fan that only wants the good for our club and only wants us to get back to top level again. But that has to start at the top. It has to start with ownership. We have talked about the change that should happen.

Also read: Manchester United manager Alex Ferguson to retire
I have been very vocal about Manchester United needing a change. When Sir Alex Ferguson stepped down in 2013, there was always going to be a dip. You can't stay at the top level. But we stayed out for the amount of years because we had the stability of having someone like Sir Alex Ferguson, our manager.
Now we have had quite a few managers over the last 10 years and that is unfortunate because the stability that we had with Sir Alex Ferguson, isn't there any more. It shows in the way we play. It shows in the way the club has obviously declined.
But we are still Manchester United. No one can change that. We are still, in my eyes, the best club in the world, but there was always going to be a moment where… decline is the wrong word. There was always going to be a dip in winning trophies. Unfortunately, it's been for quite a few years now. That will change, but we are still Manchester United and we are still the best.