Sport
IND vs NZ | 2019 semifinal will have no bearing this time around, says Paddy Upton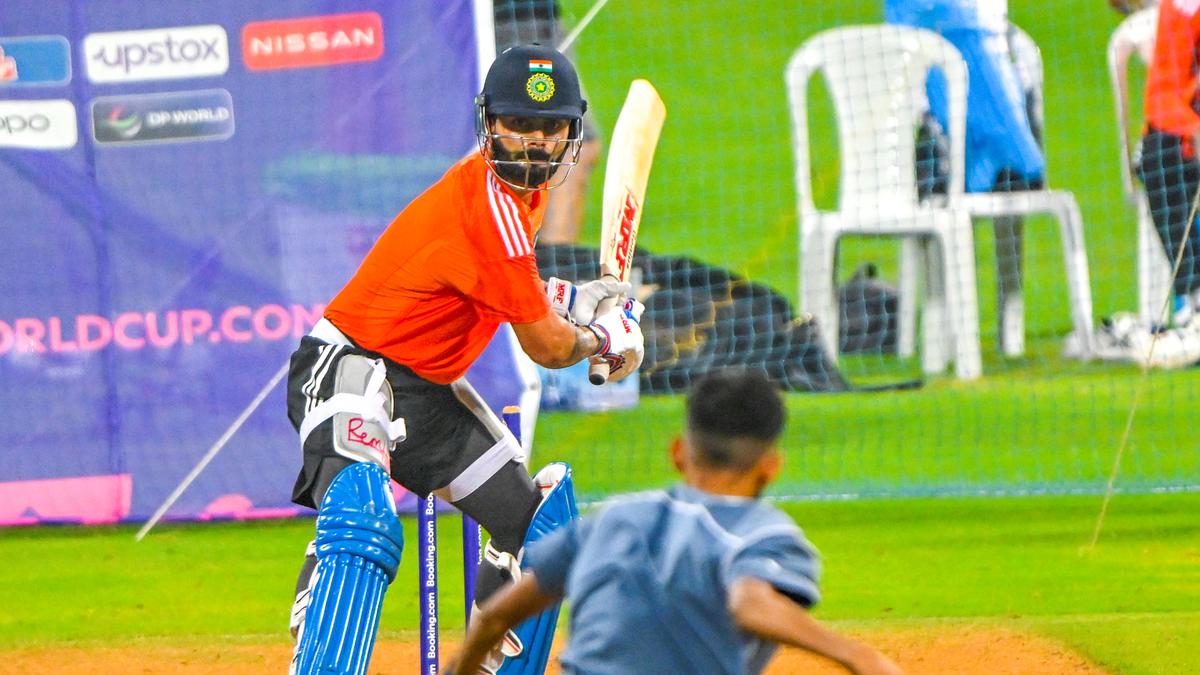 Paddy Upton has had a special bond with Indian cricket. The noted mental conditioning coach was part of the support staff when the Men in Blue created history in 2011, with Mahendra Singh Dhoni leading the team to a World Cup title.
Though his short second stint was not as fulfilling in terms of result – with India bowing out of the semifinals of T20 World Cup last year – Upton helped a rather struggling Virat Kohli 'find perspective'.
As India gears up for yet another World Cup semifinal against New Zealand – this time at the Wankhede Stadium – Upton believes that the results of the 2019 semifinal, which was won by New Zealand, will have no bearing this time around.
"I think the ghosts of 2019 haunt fans more than players," Upton told Sportstar.
"The team has a different coach, some different players, and the players who played then are a lot more experienced by now. I don't think they have anything to worry about. Except the fact that they are going in as favorites, and New Zealand, has nothing to lose. This does allow New Zealand to play with a little more freedom…"
India has been the only unbeaten team so far in the tournament, and Upton expects Rohit Sharma's men to have a similar approach in the knockouts. "The current team is incredibly strong and in form with both bat and ball. For the next two games, their main focus is fairly simple: stick to the basics, which specifically means, prepare well, which they would have done, and for each player to play to their strengths (which means not trying to do anything clever or fancy)," Upton said.
While the Indian team has maintained dominance in bilateral series and in the Asia Cup, an ICC title has eluded the side for the last decade. But Upton believes that
champion teams handle success and failure fairly similarly. "They do a thorough review, take whatever lessons are available, leave the past in the past, and apply those lessons in the next game," he said.
"Knowing Rahul and Rohit very well, I know they would have prepared the team thoroughly for every opponent, every venue, and every situation they would encounter. When you combine excellent preparation with excellent skill, it's a great recipe for confidence," Upton, who has worked with Dravid in the Indian team and at IPL franchises, Rajasthan Royals and Delhi Daredevils, said.
"When confidence is expressed with composure, success most often follows. This current team has great preparation, great skill, and are playing with confidence and composure. This comes as a surprise to me, when I look at the cricket brains and leadership qualities of the coach and captain…"
Speaking to the host broadcaster recently, Kohli said having constant conversations with Upton helped him get into a strong mental space. Though Upton did not want to reveal the details of the conversation, he said that he is still in regular conversation with Kohli. "I've had extensive conversations with Virat and continue to remain in contact with him. The content of our conversations are confidential, however…"