Sport
IND vs NED | We are confident with the style we play, says Scott Edwards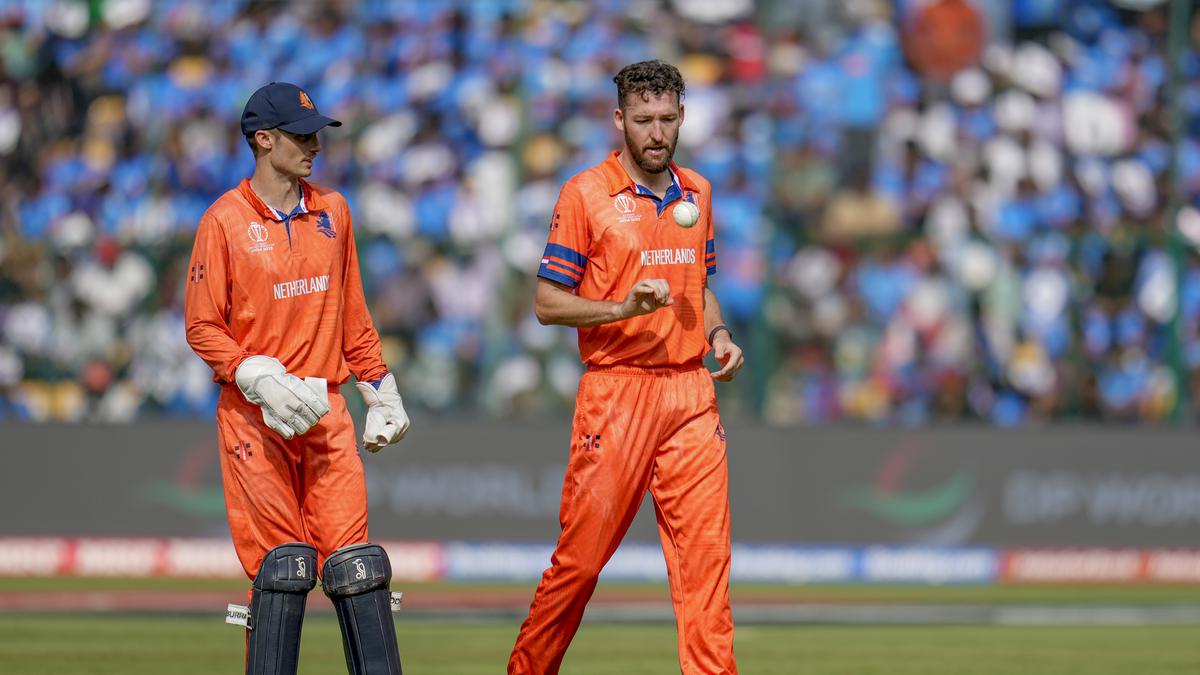 The Netherlands ended its World Cup campaign with a 160-run defeat against India.
The Dutch captain, Scott Edwards, chose to focus on the positives. "It's a little bit of a tricky one at the moment, where we want to be. We are pretty confident with the style we play. The tournament was always going to be tough," said Edwards after the match.
"India is as good a side as any going around. We will have to be a lot better going into the T20 World Cup next year. They showed pure class with the bat. They soaked up the pressure. When you are three down with 10 overs left, you are going to score some runs," Edwards said.
All-rounder Roelof van der Merwe, who took the key wicket of Kohli and hit an entertaining 16 off eight, praised the way the Netherlands conducted itself in a tournament where it beat two Full Member teams, South Africa and Bangladesh.
He also touted India as a favourite to win a third World Cup title.
"They are a very well-balanced side. Match winners all the way through, and they've shown in this World Cup thus far just how good they are. South Africa has match winners too, while Australia and New Zealand have been very consistent. That said, India does shape up well."