Sport
ICC World Cup: What will happen if India's semi-final is washed out by rain – Times of India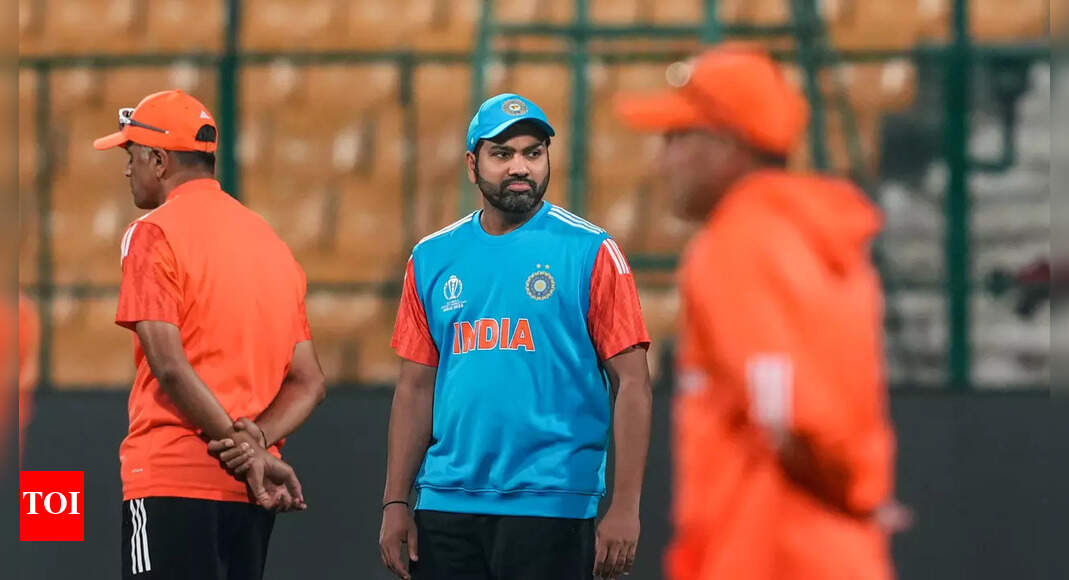 NEW DELHI: India, South Africa and Australia have already entered the semi-finals of the
ICC World Cup
2023; and it's only a matter of time before New Zealand complete the line-up by officially becoming the fourth semi-finalist.
By winning all of their eight matches, India are assured of a top-place finish in the round-robin stage irrespective of the result of their last league match against the Netherlands on Sunday.And with no chance for New Zealand to finish higher than No. 4, it will be an India vs New Zealand semi-final on November 15 at the Wankhede Stadium in Mumbai.
Pakistan are mathematically still alive to challenge New Zealand for that last semi-final spot, but they face almost impossible tasks in their last league match, as they will have to win by an insane margin to have a better net run rate than New Zealand's.
South Africa are currently No. 2 with 14 points from seven wins in the league stage and Australia are No. 3 with 12 points. However, if the Aussies beat Bangladesh by a big margin in their last league match and make their net run rate better than South Africa's, then they will go to the second position and SA drop to third, which can have an impact in case the semi-final between the two teams in Kolkata on November 16 is washed out.
THE RAIN RULE FOR SEMIS
The semi-finals have been provided an extra layer of security from rain with a reserve day in place. But what if rain doesn't allow the minimum overs required to constitute a result-oriented game on the reserve day as well?
The rule in that case states the team that finishes higher on the points table in the league stage will progress to the final.
By that rule, India will reach the final in case of a washout in their semifinal. Similarly, whoever finishes No. 2 on the points table between South Africa and Australia will progress to the final in case their semi-final is also washed out.
ICC World Cup 2023: New Zealand beat Sri Lanka, are almost through to the semifinals