Sport
ICC World Cup | I don't see India taking the foot off the pedal: Cook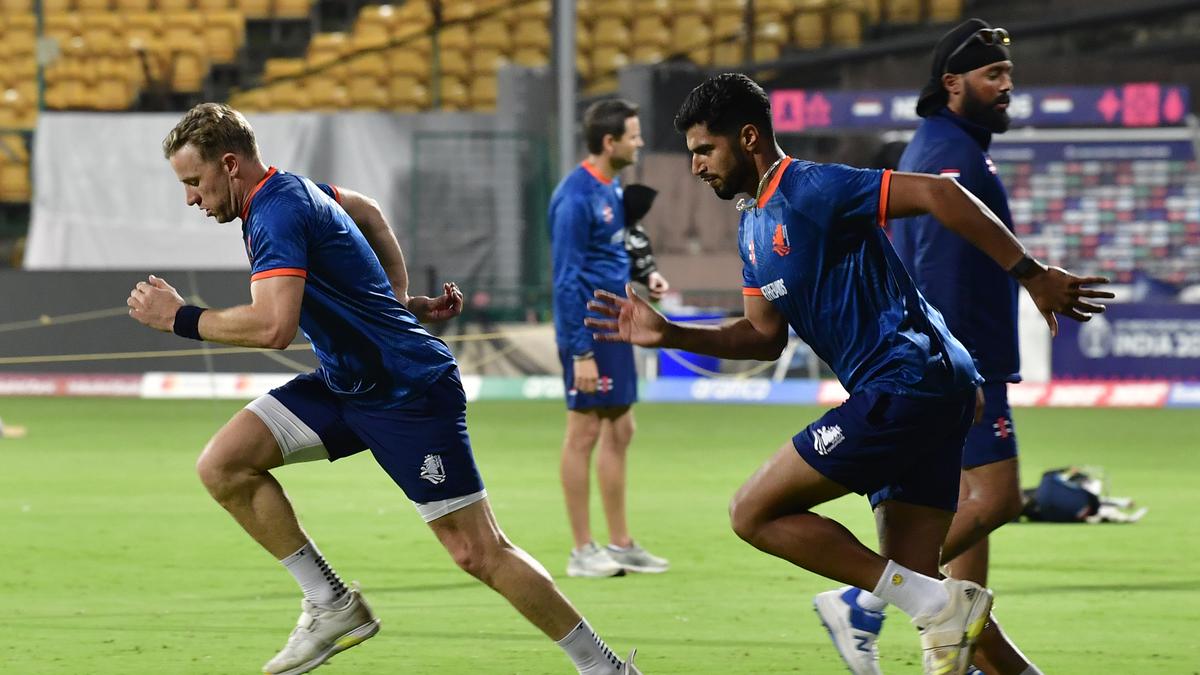 Netherlands head coach Ryan Cook wants his team to be consistent for "longer periods" after an impressive ODI World Cup 2023 campaign here. "I think the main lesson that we've learned is that our team needs to be better for longer, whether that's with the bat or with the ball," Cook said on the eve of his team's last league game against India.
Period of play
"I think we've shown glimpses of great periods of play. Some of those periods have been 20, 30, 40 overs long, but an ODI is 100 overs long, and you have to play cricket for a long period of time, and you have to play it really well."
The Netherlands' ambitions of qualifying for the 2025 Champions Trophy with a top-eight finish will likely rest on beating India on Sunday. However, Cook was quick to temper expectations.
"I don't think there's any opportune moment to play them. Obviously, they're playing really good cricket at the moment. They've won all the matches. I don't see them taking their foot off the pedal in any way. I'm sure they'll be putting their best foot forward, and we would obviously be showing them the same courtesy as well," he said.
The Netherlands has four wins in 29 matches at 50-over World Cups, and it beat two full ICC members, South Africa and Bangladesh, in this edition. As the head coach of the only associate nation at this World Cup, Cook hopes this performance will elevate the profile of the sport back home.
"It's reaching a greater audience now, and a lot more people are talking about it within the Netherlands," Cook said.
"Lots of people are sending pictures and messages about having watch parties, which maybe only contain 50 or 60 people in comparison to the IPL fan boxes that I see here in April and May, which are packed, but that's as big as it gets there. Hopefully, it will grow."
An ODI is 100 overs long, and you have to play cricket for a long period of time, and you have to play it really well