Sport
ICC suspends Sri Lanka Cricket over government interference | Cricket News – Times of India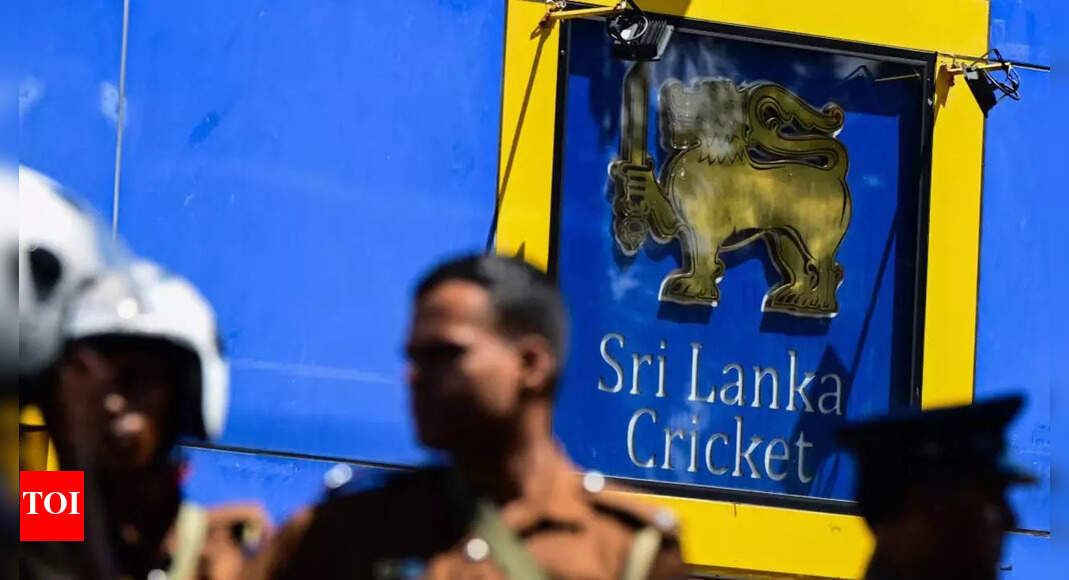 NEW DELHI: In a major blow, Sri Lankan Cricket on Friday were slapped with a suspension by the International Cricket Council over government interference in running the country's sports body.
The ICC's suspension of the SLC membership comes with immediate effect. The decision was by the ICC following a tumultuous week in Lankan cricket.
"The ICC Board met today and determined that Sri Lanka Cricket is in serious breach of its obligations as a Member, in particular, the requirement to manage its affairs autonomously and ensure that there is no government interference in the governance, regulation and/or administration of cricket in Sri Lanka," the ICC said in a release.
"The conditions of the suspension will be decided by the ICC Board in due course," the release further said.
The Sri Lankan parliament on Thursday unanimously passed a resolution, calling for the sacking of the country's cricket governing body, with both the ruling and opposition parties supporting it.
The resolution passed by Sri Lankan parliament amounted to government interference and that was enough ground for the ICC Board to suspend Sri Lanka's membership.
A sequence of events unfolded in Sri Lankan cricket following the team's disappointing run in the ongoing World Cup in India. Sri Lanka could manage only two wins from nine games and are out of the semifinals race.
The main opposition party leader Sajith Premadasa moved the resolution titled 'the removal of the corrupt SLC (Sri Lanka Cricket) management' which was seconded by the senior government minister Nimal Siripala de Silva.
The parliament's approval came two days after the Court of Appeal restored the SLC management headed by Shammi Silva on Tuesday.
On Monday, Sports Minister Roshan Ranasinghe sacked the SLC management and appointed former World Cup-winning captain Arjuna Ranatunga as head of a seven-member interim committee to govern the cricket board before the Court of Appeal restored it.
While the parliament was debating the resolution, police protection was provided to SLC headquarters.
Several hundred people had turned up near the premises of the SLC headquarters calling for the resignation of the management.
The criticism of the national team's performance grew louder when Sri Lanka were bowled out for 55 in the run chase against India in Mumbai. Sri Lanka had also lost badly to India in the preceding Asia Cup where they were bowled out for 50 in the final played on September 17.
The first time the ICC handed a suspension to a full member was back in 2021 when Zimbabwe Cricket was suspended due to government interference.
ICC World Cup 2023: New Zealand beat Sri Lanka, are almost through to the semifinals
(With inputs from PTI)Watch ICC suspends Sri Lanka Cricket with immediate effect, cites government interference