Sport
I don't disturb Virat Kohli as he is busy, says Yuvraj Singh | Cricket News – Times of India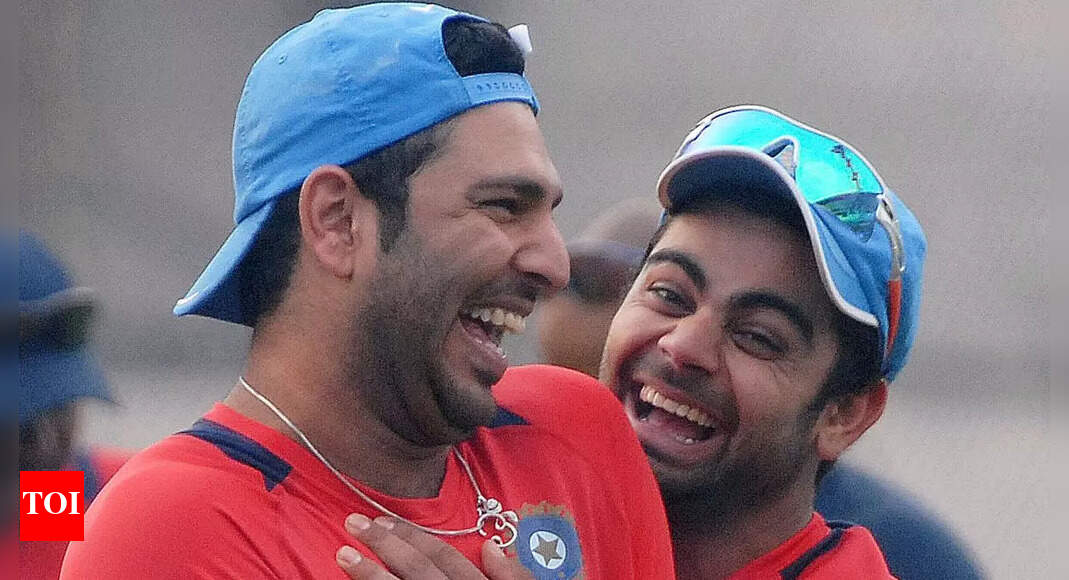 NEW DELHI: After
Yuvraj Singh
's sensational statement that he and
MS Dhoni
are not close friends spread like wild fire, another video clip that has gone viral is where Yuvi is saying that he doesn't disturb
Virat Kohli
because the latter is very busy.
Speaking on the show 'TRS Clips', the anchor asked the T20 and ODI World Cup winner if he is in touch with Kohli. To this Yuvraj replied, "Not really.He is busy, I don't disturb him much."
Yuvraj was a senior and an established player when Kohli made his debut. Yuvraj was already a T20 World Cup winner by then. On being quizzed about Kohli the youngster, the former India allrounder didn't give a direct answer.
"Young Virat Kohli's name was cheeku, today's cheeku is called Virat Kohli. There is a lot of difference," said Yuvraj.
The Indian team is often seen playing a game of football during training and Yuvraj admitted that he often had fights during the game with other players.
"I have had fights with Virat a lot of times during football, I had fights with (Ashish) Nehra, Viru (Virender Sehwag) in football. It happens," said Yuvraj.
Is Kohli a good footballer?
(TOI Photo)
"He feels so," replied a jovial Yuvraj. "He has skills, but I have more skills than him in football. He is a brilliant batsman, I am the better footballer. He thinks he is Cristiano Ronaldo but he is not. In cricket, he is."