Sport
How England can qualify for ICC Champions Trophy 2025 after World Cup debacle – Times of India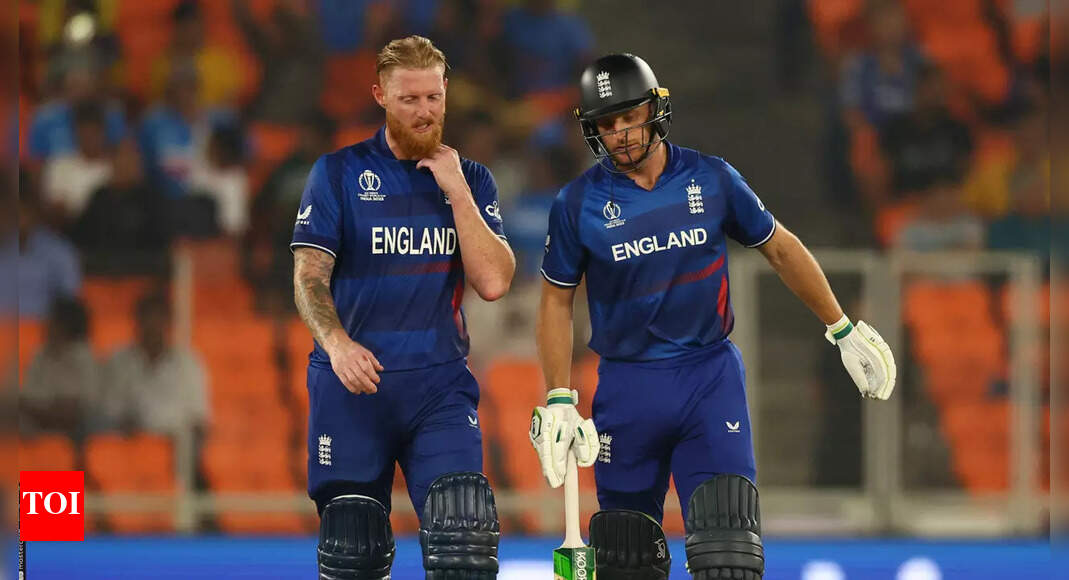 NEW DELHI: England's dream of defending their World Cup title came crashing down after a heart-wrenching sixth defeat in seven games against arch-rivals Australia at the Narendra Modi Stadium in Ahmedabad on Saturday. Despite the disappointing exit from the World Cup, England can still focus on their hopes of securing a spot in the coveted ICC Champions Trophy 2025.
The defeat against Australia left England languishing at the bottom of the 10-team points table, an unfamiliar and bitter position for the defending champions. Their early exit follows Bangladesh's departure, who currently occupy the ninth spot in the standings after seven rounds of fiercely contested matches.
For England, there is still a glimmer of hope and an incentive to strive for redemption. The top eight teams in the tournament will qualify for the ICC Champions Trophy, offering England an opportunity to salvage their pride and embark on a new quest.
In their remaining fixtures at the World Cup, England are set to face the Netherlands and Pakistan. To bolster their chances of finishing as high as seventh place, they must emerge victorious in both of these crucial encounters, amassing six pivotal points.
However, their path to Champions Trophy qualification is a complex one, intricately linked to other matches. England would need Sri Lanka and India to emerge triumphant in their respective contests against Bangladesh and the Netherlands. The equation may seem intricate, but it sustains England's hopes of participating in the prestigious Champions Trophy.
England's World Cup campaign may have concluded prematurely, but their journey to secure a place in the Champions Trophy continues. With two consecutive victories, England can still stake their claim for the tournament, reigniting their hopes and aspirations. The pursuit of a Champions Trophy berth now takes centre stage for the English cricket team, as they look to turn the page and aim for glory once more.