Sport
How an 'afternoon nap' re-energised Virat Kohli against Pakistan in 2022 T20 World Cup | Cricket News – Times of India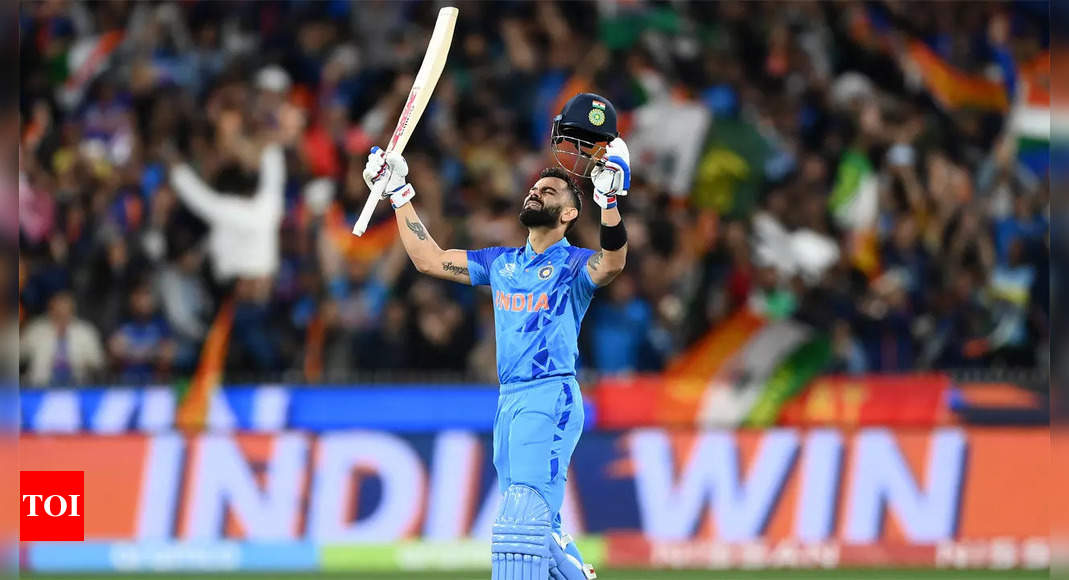 NEW DELHI: India's victory against arch-rivals Pakistan in the 2022 T20 World Cup was a moment of jubilation for every Indian cricket fan. One particular highlight that left an indelible mark on the match was
Virat Kohli
's fearless approach against the fiery Pakistani pacer Haris Rauf. He whacked him for successive sixes to seal the deal in India's favour and sent the crowd into a frenzy at the jam-packed and iconic Melbourne Cricket Ground on October 23, 2022.
Opting for field first, India, riding on Arshdeep Singh and Hardik Pandya's three-wicket bursts, restricted Pakistan to 159/8.In reply, India too had a terrible start as they lost their four batsmen – KL Rahul (4), Rohit Sharma (4),
Suryakumar Yadav
(15) and Axar Patel (4) – at 31 runs.
The eyes were on Kohli and the Indian run machine delivered in style. He stood tall and scored an unbeaten 82 off 53 balls. He also stitched a solid stand with Hardik Pandya (40).
Virat, in an interview with Star Sports, explained how he prepared himself ahead of the big game.
"It was a normal day for me ahead of the match. I skipped an optional practice session because I did my all-practice a day before the match. From the preparation perspective, I just wanted to be away from the game. There were a lot of people in the hotel on the match day. Things became hectic so I decided to stay at my pace. The expectations were high. There was a prediction for rain too. It was showing 90 percent chances of rain. The whole time the night before the game, I didn't think that the match would happen. I knew that even if it would be a short match, it would definitely happen," Virat said.
Virat further explained how he took the match day against Pakistan as a normal match day and re-energised himself with an afternoon nap.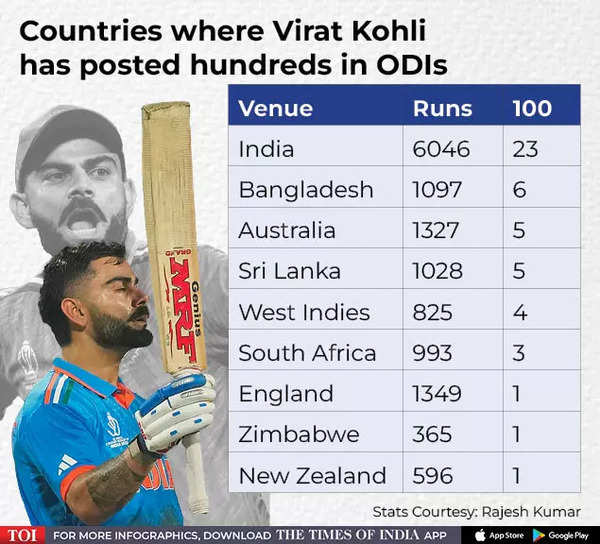 "I woke up normally, say 7.30 am – 8.00 am. By 11 and 11.30 I was out. It was a pretty normal morning for me. I was getting into a routine before every game. I went to the gym. I have some pre-game routines. I did some lifts, mobility, and stretches. I did a small session. I took a couple of cups of coffee. I had breakfast. Luckily, our breakfast area was separate," he said.
"After that, I might have seen a couple of episodes of a show I was watching. I don't know whether I read a book or not. I don't remember. In T20 cricket, I take an afternoon nap. It just resets my day completely. I think I took a 30-35 or 40-minute nap in the afternoon. I woke up absolutely fresh. My mental energy wasn't drained. I discovered this thing during the Asia Cup. My trainer told me this and I was like 'bhai tera shukar hai, tune mujhe ek pudiya de di (Thanks to you, you have given me a great solution). That made so much difference," Virat said.
VIRAL video: Virat Kohli dances to Anushka Sharma's 'Ainvayi Ainvayi' and Shah Rukh Khan's 'Chaleya' songs during South Africa match
Virat was adjudged Man of the Match for his brave show against the arch-rivals Pakistan.
Virat was the highest run-getter in the 2022 T20 World Cup. He scored 296 runs in 6 matches at an average of 98.66, including four half-centuries.