Sport
'Hitman' Rohit Sharma eyes crowning glory in World Cup final | Cricket News – Times of India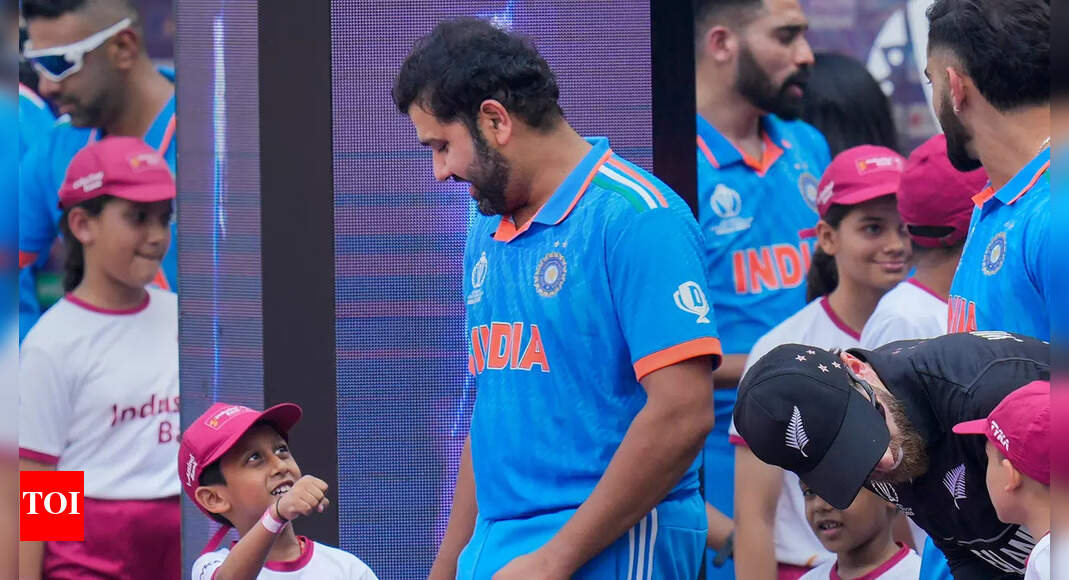 NEW DELHI: When
Rohit Sharma
takes India out for the World Cup final on Sunday, he will carry a billion hopes with him, the apex of a journey that began in poverty but has led to a personal fortune of around $25 million and the high-pressure leadership of the national cricket team.
The 36-year-old opener, nicknamed "Hitman" for his tendency to produce big scores quickly, has accumulated 550 runs at the tournament, trailing only teammate Virat Kohli (711) ahead of Sunday's match against Australia in front of approximately 130,000 fans.
However, Rohit's selfless approach with the bat to provide the team with attacking starts and allow Kohli and the middle order to grow has earned him accolades in a near-perfect campaign for two-time
World Cup
champions India.
"The impact he's had has been unbelievable because he sets the tone for the batting, he is the one who is sacrificing his wicket so that others could come and score the runs," former India captain Sunil Gavaskar told TV channel India Today.
"He is taking the attack to the opposition in the first 10 overs. Demoralising the opposition attack at the start. He has got out in the 40s three or four times already. As a leader he has shown the template."
In India's 70-run semi-final win over New Zealand in Mumbai on Wednesday, Rohit hammered 47 off 29 balls with four fours and four sixes.
Former England captain Michael Vaughan described Rohit as a "genuine hero" and the "man who has changed the culture" of the team, which is on the verge of winning its third World Cup.
In 2021, Rohit took over as captain of the white-ball team and a year later became the all-format skipper in India's quest for a global crown.
MS Dhoni guided India to their last World Cup success in 2011 at home, followed by a Champions Trophy title two years later, before the side fell in the 50-over showpiece semi-finals in 2015 and 2019.
Kohli's inability to lead India to a title remained one of his critics' most prominent talking points, and Rohit was the chosen one, having won five Indian Premier League titles.
Rohit took over the IPL from Australia's Ricky Ponting and guided the Mumbai Indians to championships in 2013, 2015, 2017, 2019, and 2020.
He emerged from humble beginnings to become India's limited-overs star and the only batter to have struck three double-centuries in one-day internationals.
Mohammad Shami: A testament to skill, determination, and unwavering spirit
Rohit, who is frequently chastised for his noticeable paunch in comparison to Kohli's chiselled body, has scored 10,662 runs at an average of over 49 in 261 One-Day Internationals for India since his debut in 2007.
In an interview with AFP last week, his youth cricket coach Dinesh Lad stated that if his student wins the World Cup in Ahmedabad, he will be the "richest person in the world."
Rohit was a member of the team's initial 2007 T20 World Cup success under Dhoni, but was left "heartbroken" when he was not selected for the 2011 World Cup squad.
But come Sunday, Rohit will not only have a chance to lead his team to cricket's pinnacle, but also to respond to his detractors with what he does best: bat and lead.
(With inputs from AFP)