Sport
Freak show or needle mover: was Fury-Ngannou good for boxing?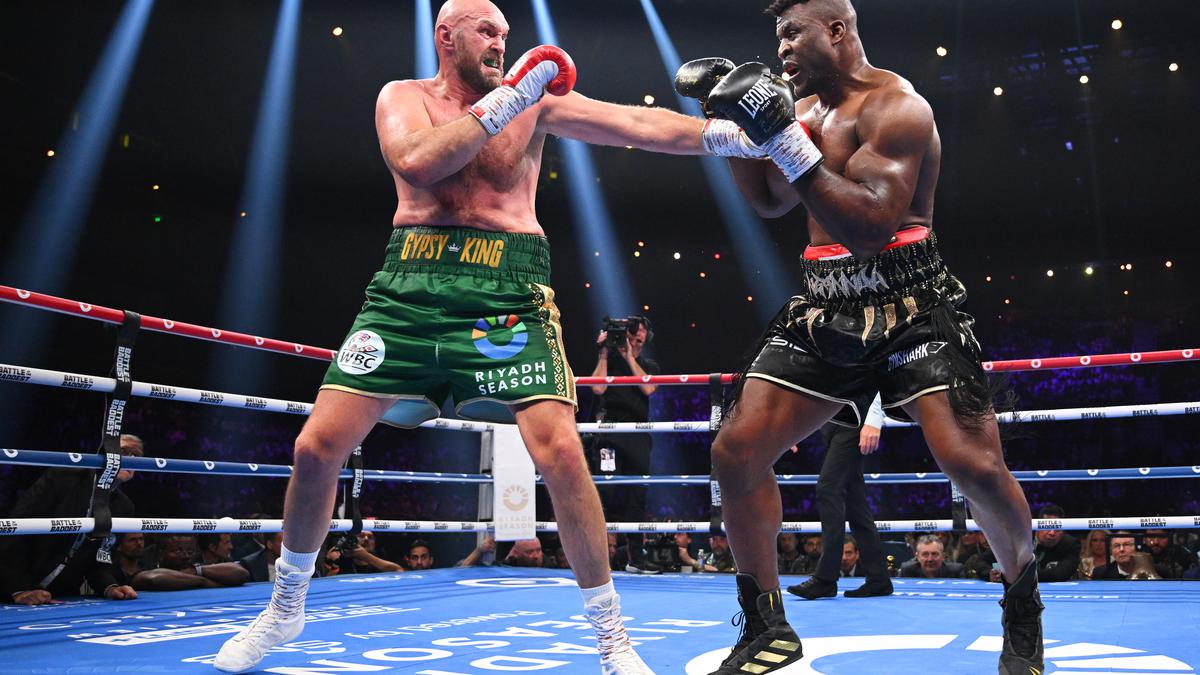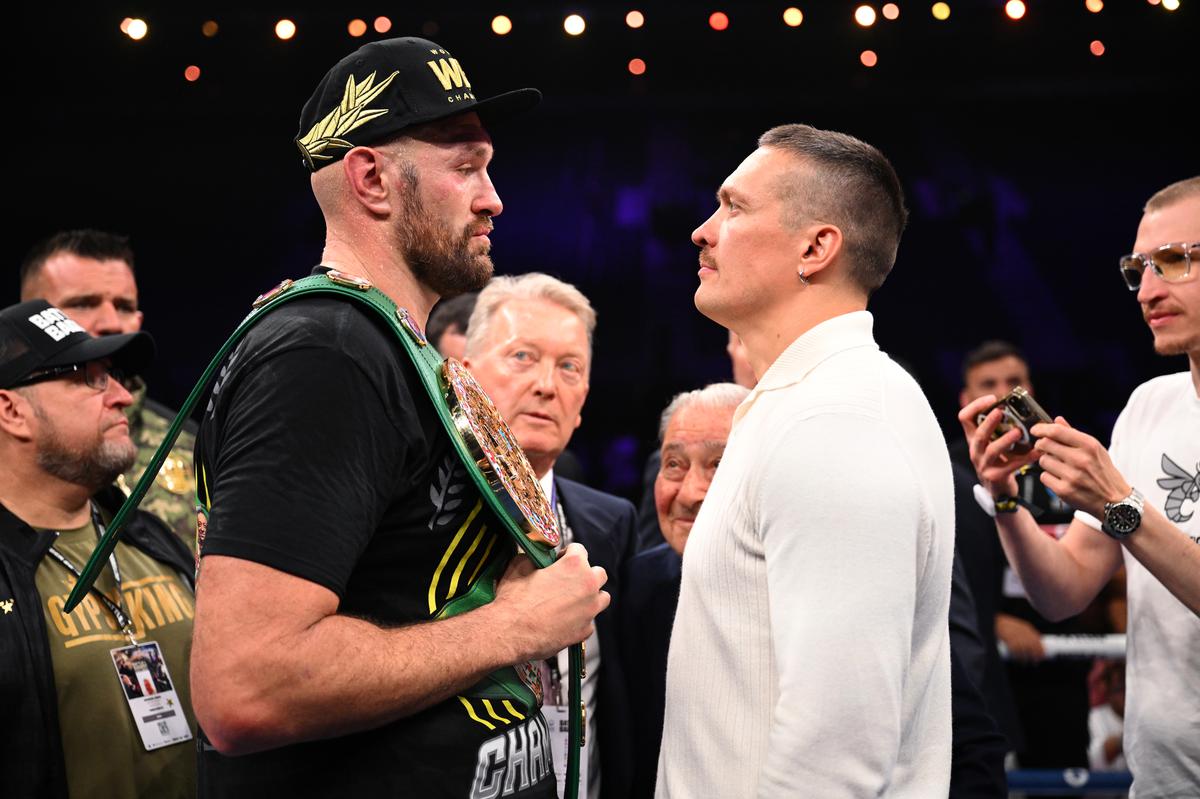 Former WBA featherweight champion Barry McGuigan, like many boxing purists, turned his nose up at the prospect of a bout between Tyson Fury and Francis Ngannou.
McGuigan believed that fights of this kind were akin to circus freak shows. This was not legitimate boxing. Ngannou, after all, was a former UFC mixed martial arts heavyweight champion with no boxing experience. The fight, billed as the 'Battle of the Baddest', saw Ngannou wearing boxing gloves for the very first time.
The easy way out?
Fury, on the other hand, was an established fighter, in possession of the WBC heavyweight title. Fans were desperate to watch Fury fight men of his own size and stature — such as unified heavyweight champion Oleksandr Usyk or British rival Anthony Joshua. By agreeing to get in the ring with a debutant, there was an overriding feeling that Fury was taking the easy way out.
Ngannou, at best, was expected to land a few lucky punches. There was no way he could last the distance against his accomplished opponent.
The fight, however, followed a shocking script. So much so that McGuigan took to social media to engage in a discussion on the outcome of the fight. The once dismissive McGuigan was forced to take notice.
Against all odds, Ngannou more than held his own. In the third round, Ngannou landed a left hook to drop Fury to the canvas. He danced over the fallen Fury — a response to Fury's taunt earlier that night. "When we touched gloves, Fury said 'Let me take you to school'. That's why I danced over him when I knocked him down. You are a bad professor!" Ngannou explained.
Ngannou grew in confidence, and even attempted a 'Superman' punch — flying in with a powerful right with both feet off the ground. A retreating Fury did well to last the full ten rounds.
Controversial decision
The judges gave Fury a controversial split decision victory, despite a lacklustre performance. Judges getting it wrong is hardly a new phenomenon in boxing, leading many to state that Ngannou was robbed of what could have been a mammoth upset.
After the fight, Fury admitted that he was nowhere near his best. "It wasn't the best performance, but I'm not going to make any excuses. I had a good camp. There was no one to blame. It was a tough fight. It was a below par performance, but take nothing away from the other man [Ngannou]. You're only as good as your opponent will let you be," Fury told the 'iFL TV' YouTube channel.
Fury added that he agreed with the judges' decision, and that Ngannou won only two rounds. "I'm not a boxing judge, but I can say he clearly did not win based on the punch stats," Fury said.
Ngannou, who has earned universal praise for a tremendous performance, was convinced that he was robbed. "I'm happy with my performance. I really believe that I won. I watched the fight again, and I don't know how I lost," Ngannou said on 'The MMA Hour with Ariel Helwani'.
Ngannou, known for his one-punch knockout power in the UFC, prepared well for this fight. He recruited his idol and boxing legend Mike Tyson to oversee his training camp. Tyson, a student of the sweet science, added nuance to the rookie boxer's game plan.
By far exceeding expectations, Ngannou has broken open the doors for more such crossover fights. The Cameroonian-French bruiser is the latest popular UFC fighter after Conor McGregor to enter the boxing ring. He certainly won't be the last.
There is already talk that Ngannou could potentially take on Joshua in the near future. This would make for good business, as Ngannou's stock is high. Many other enticing offers are sure to land in the 37-year-old's lap.
Options aplenty
Ngannou is keeping his options open, stating that he is keen to compete in both MMA and boxing. Asked if he would like to take more boxing bouts, Ngannou said, "Let's see. People now know that I can box. They are surprised, I'm not surprised."
There are also reports that former WBC heavyweight champion Deontay Wilder could step into the MMA octagon against Ngannou. Wilder, with no previous MMA experience, could be easy pickings for the fearsome Ngannou. "We have discussed this fight. It could potentially happen. Wilder has been training MMA for a little while now. Nothing is set yet, but this is something that makes sense," Ngannou said.
For Fury, this narrow escape has seen his reputation take a big hit. Fury is known as a master technician, but following his worryingly timid approach against Ngannou, questions are being asked about whether the 35-year-old is past his prime.
Fury's showing does not augur well for the state of heavyweight boxing. If a rank outsider like Ngannou can come in and make a huge impact in his first attempt, it reflects poorly on the quality of the fighters in the division.
The fight in Riyadh (Saudi Arabia) saw several celebrities in attendance, including the likes of rapper Eminem, Bollywood actor Salman Khan and footballer Cristiano Ronaldo.
Among those in the crowd was Usyk, whose jaw dropped when Fury hit the floor. Fury has signed a contract to face Usyk next, and a loss here may have led to this dream fight for the undisputed championship being cancelled. It was in Usyk's best interest to see Fury win, so much so that Usyk even screamed instructions to the struggling Briton from the sidelines.
"At the knockdown, I said, 'Woah, woah, woah… Francis, be careful, please!' I said, 'Tyson, jab, jab, move, jab!' It's true, I was a little bit nervous that our fight was possibly in jeopardy. I even started to shout out to him some small things like, 'Use your jab, jab him faster.' That's it," Usyk told Boxing King Media.
Since the Usyk-Fury fight contract was signed before Ngannou entered the picture, a Fury-Ngannou rematch will have to wait.
Usyk and Fury engaged in a stare-down inside the ring to build the hype for their much-awaited fight. The bout will be held in Saudi Arabia, although a date has not been fixed yet. Having seen Fury slip up against a newbie, Usyk will feel that he now has the upper hand as the favourite.
Fury put on a brave face when he stood toe-to-toe with Usyk. "This fight has been in the making for a long time," Fury said of the bout that will crown an undisputed heavyweight champion after decades. "We were supposed to fight in April, but it didn't happen. All the belts will be on the line. Let's go!"