Sport
England vs Netherlands Live Score | ENG vs NED World Cup 2023 Live Updates Today: England opt to bat Against Netherlands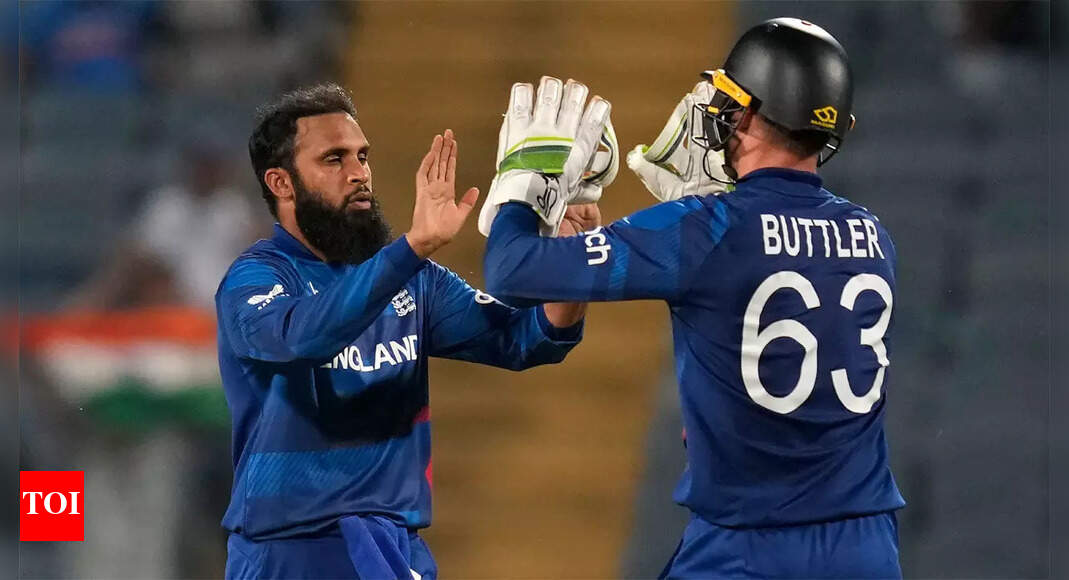 LIVE NOW
THE TIMES OF INDIA | Nov 08, 2023, 14:02:49 IST
England vs Netherlands Live Score, World Cup 2023: Any other day, England would be the favourites going into a cricket match against the Netherlands, but not in this World Cup. The Dutch are languishing at ninth place in the points table of the 10-team competition.
But then, the defending champions are occupying the lone spot below them.
Yet, Ryan van Niekerk, the assistant coach of the Dutch team said they expect Jos Buttler's side to be as tough as a "wounded buffalo" when the two sides clash at the MCA stadium here on Wednesday.
"They are the World champions. In South Africa, where I'm from, there's a famous saying, 'never underestimate a wounded buffalo', van Niekerk told reporters on the eve of the match.
"England are one of the best teams in the world, and irrespective of how they are playing, they can produce incredible performances at any moment."
In his previous role as coaching director at Gary Kirsten Cricket Academy, Van Niekerk had lived in Pune for two years in 2-18-19 while setting up a franchise here.
As such, his familiarity with conditions would be of value to Team Oranje.
"It's nice to be back and see the stadium. We know it's always been a good wicket. We've seen South Africa score 350, we've seen Afghanistan chase 240. I think if you bowl well, here, you have opportunities. And if you bat really well, you could put teams under pressure. So I think from our point of view, it's just about making sure we put together a re -ally solid performance with the bat and ball, just try and set the game up."
Like England, The Netherlands too would be vying for a spot in the Champions Trophy as it would give them participating money which they can put to use for grassroot development in a country where the sport is still played at an amateur level.
"I think if you look at it when we started the tournament the Champions Trophy wasn't even an option," said Van Niekerk.
"I think the team has grown immensely over the last two years and coming into the environment, you almost feel like every game means a lot, irrespective of whether it's playing for Champions Trophy or playing for getting into a semifinal." Van Niekerk also went into details of how the Dutch went about preparing for conditions in India.
"We were fortunate enough to spend two weeks in Bengaluru before the World Cup began, which allowed a lot of our players to get used to the heat, the humidity, the conditions, the different pitch conditions. We played against a really strong Karnataka team as well, which was a great opportunity for us. So, I think throughout our preparation, whether it was the stuff behind the scenes or whether it was the physical work every player put in the work to make sure that they gave themselves the best opportunity to succeed."
Read Less