Sport
Cricket World Cup 2023 PAK vs NZ | Fielding coach Aftab identified my weaknesses and gave me time to fix them, says Fakhar Zaman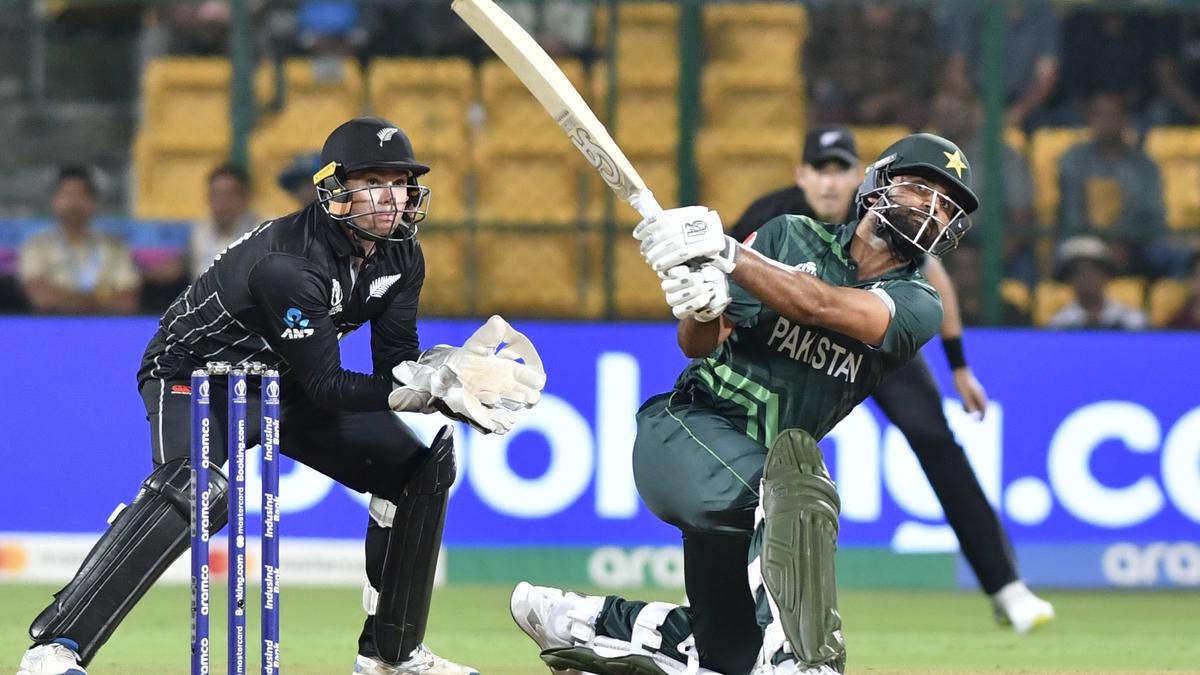 Preparation, hard work, chutzpah, shortcomings — these were strains available in equal measure in the fibres of both New Zealand and Pakistan, but Player-of-the-Match Fakhar Zaman put his side's victory by 21 runs (Duckworth and Lewis Method) down quite simply to luck.
"When you perform, people can see your work but they don't when you don't find success," Zaman said after his unbeaten 81-ball 126 mauling of the Black Caps here on Saturday.
The 33-year-old dedicated the win, which keeps Pakistan alive in the tournament, to team fielding coach Aftab Khan.
"Aftab has an academy in Peshawar. He identified that I tend to struggle against off-spinners, he's one himself, and so he worked on it with me. He identified my weaknesses and gave me time to fix them. You need people like that around you," Zaman said.
Pakistan's director of cricket Mickey Arthur had, before this fixture, hinted at diving deep into research and strategy and the results were there for all to see. "We knew there was a possibility of rain and wanted to ensure our score stays above the mark. We got messages on what our score needed to be at different stages."
New Zealand, despite an exceptional batting show, found itself hard done by Saqlain Mushtaq's infamous Qudrat ka Nizam (way of nature) quip. However, Kane Williamson emphasised that the pep talks will be short and the team will take its lessons and look forward.
"There's a lot left in this tournament for us. Although it's a frustrating result for us after so much of it going so well, the quicker we move on and focus on our next challenge, the better," he said.
Zaman has now scored four centuries against the Black Caps in ODIs this year and Williamson doffed his hat off to his style of play.
Hard hitting
"When Fakhar's going, not many grounds are big enough. This one certainly wasn't.
"He swung seriously hard and he hit everything off the middle of his bat and it went for miles. Today was probably one of his finest efforts," the Kiwi captain added.