Sport
Cricket World Cup 2023 IND vs SA | A record equalled and an Indian win — a perfect birthday gift for Kohli
The baton of India's batting excellence has witnessed a seamless transition over the last five decades. Sunil Gavaskar, Sachin Tendulkar and then Virat Kohli headlined this movement. Interestingly, Tendulkar was Gavaskar's fan, and equally he remains Kohli's idol.
Terrific trio
There were other terrific batters in their respective eras including current India coach Rahul Dravid but the troika of Gavaskar, Tendulkar and Kohli reign supreme.
If Gavaskar set the benchmarks for Tendulkar to scale, the latter pushed the envelope both in the longer version and ODIs and provided the motivation for Kohli to launch a respectful pursuit.
Eden Gardens was pulsating with energy on Sunday and Kohli, on his 35th birthday, as always was a magnet for cameras.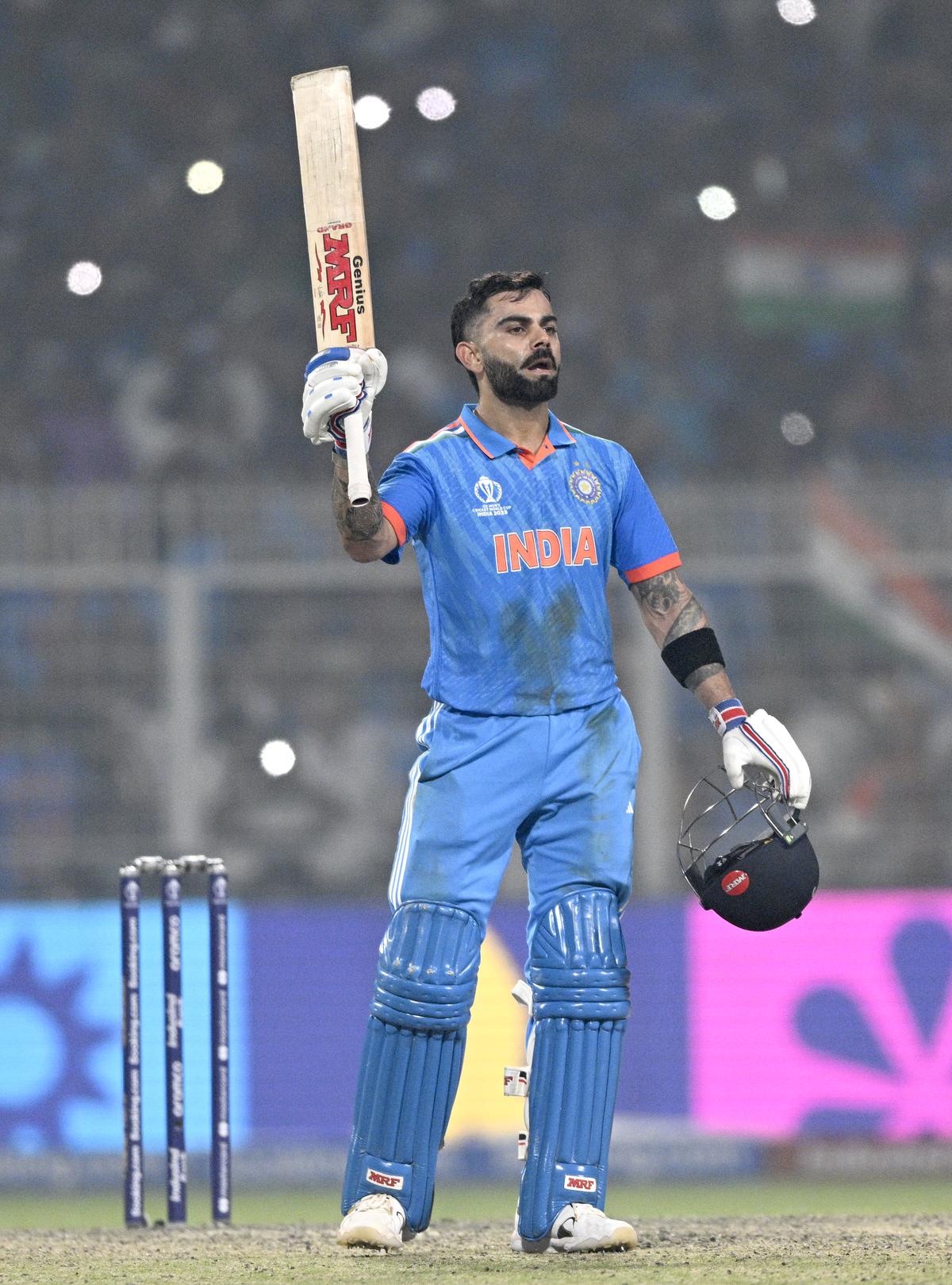 He was everywhere, giving a pep talk in the team huddle before the World Cup game against South Africa, doing impromptu dance steps while the latest Bollywood numbers emanated from the stands, and pumping his fists like an animated teenager. This was King Kohli embracing the limelight.
Tendulkar's overall numbers are staggering and perhaps beyond reach. But when you get into the granular details, maybe the odd record could be hunted down. His tally of 49 ODI tons is a massive edifice, and for Kohli to draw level with it in fewer innings (277 to Tendulkar's 451) is a testament to his prodigal talent right from his under-19 days.
The method
The greats tend to have an initial flourish leading to a sedate middle segment before a second wind ushers in a glorious finale.
Tendulkar had issues like the tennis elbow and the rare form-blip before slamming a double century, ODI cricket's first, in the latter part of his career. Kohli dealt with the demons for three seasons, promising much, departing early, offering cameos and coping with captaincy angst.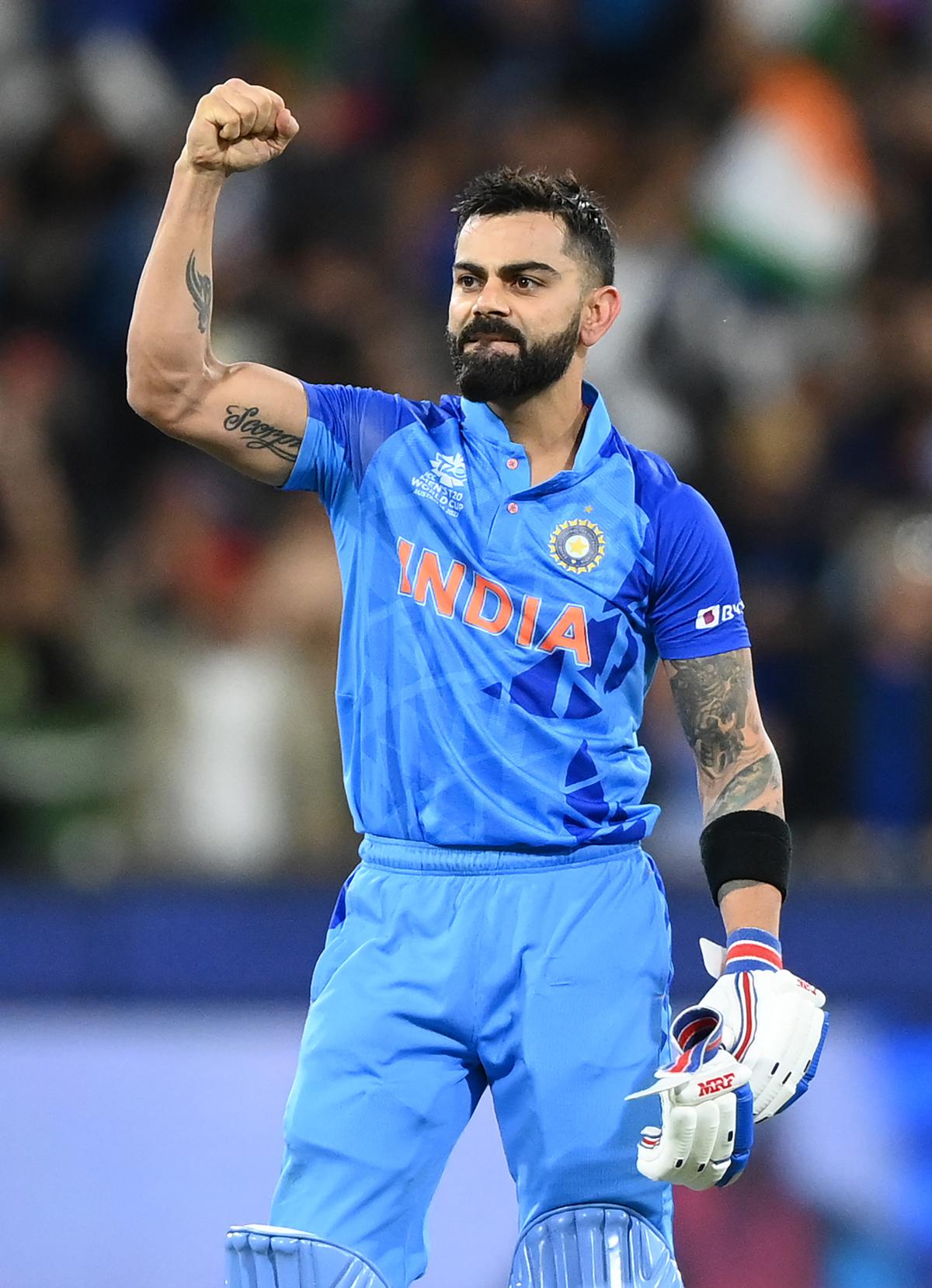 A feisty leader with good results, Kohli, like Tendulkar, also needed to get away from the hot seat to infuse fresh life into his batting. The results have been evident over the last year and his blistering knock (82 n.o., 53b, 6×4, 4×6) against Pakistan in the 2022 T20 World Cup game at the MCG in Australia was perhaps a homage to the young Tendulkar of the 'Desert Storm' fame and equally a self-validation tool.
That Rohit Sharma, Kohli's fellow ODI great and skipper rushed out and hoisted him on his shoulders was further proof of the return of the king.
Kohli's 49th century (101 n.o., 121b, 10×4) was more an in-the-trenches outing, and unlike the usual highlights-reel package he dishes out.
It was a knock based on situational awareness about a pitch that wasn't a featherbed and one that offered initial purchase to South African spinners Keshav Maharaj and Tabraiz Shamsi.
The maestro chased those singles and twos, found an ally in Shreyas Iyer, and played a few shots through the gaps. This was more Javed Miandad in spirit than that young Kohli who once caned Lasith Malinga all over the park.
But this was an effort that eventually set the stage for India's phenomenal 243-run triumph over Temba Bavuma's men.
A record equalled and an Indian victory, Kohli couldn't have asked for a better birthday gift!