Sport
'Best bowling unit…': Nasser Hussain calls India's attack as its new 'Fab 5' | Cricket News – Times of India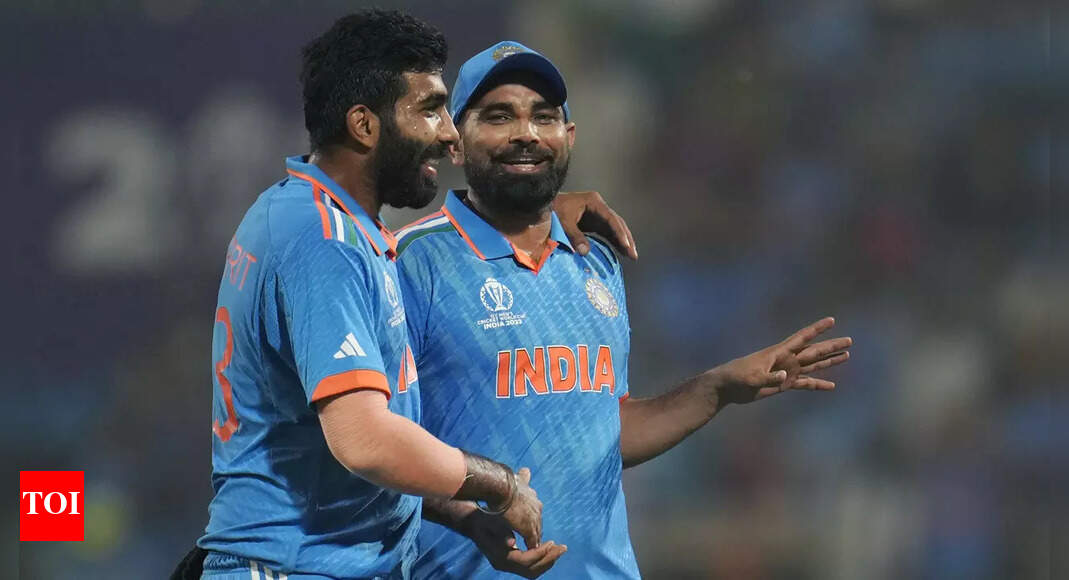 NEW DELHI: Former England captain
Nasser Hussain
has lauded the current Indian bowling unit as the best he has ever seen, comparing them to the iconic "Fab 5" batters of the early 2000s.
The formidable Indian pace trio of Jasprit Bumrah, Mohammed Shami, and Mohammed Siraj, complemented by the spin duo of
Ravindra Jadeja
and Kuldeep Yadav, has played a pivotal role in India's flawless performance with nine consecutive wins in the
World Cup
league stage.
Speaking on Star Sports, Hussain expressed his admiration for the present bowling lineup, emphasising its collective strength.
"This present bowling unit is the best Indian bowling unit I have ever seen. There have been great (Indian) bowlers over time but as a unit (this is the best)," Hussain remarked.
Hussain drew a parallel between the current Indian bowling "Fab 5" and the legendary Fab 5 batters of Indian cricket history, featuring Sachin Tendulkar, Rahul Dravid, Virender Sehwag, Sourav Ganguly, and VVS Laxman, who dominated world cricket in the early 2000s.
"There used to be Fab 5 with the bat, this is the Fab 5 with the ball now," Hussain added.
As India prepare for the World Cup semi-final against New Zealand in Mumbai on Wednesday, the formidable bowling unit is expected to play a crucial role in their quest for a third World Cup title.
(With inputs from PTI)